Summer AcroSpirit AcroYoga Retreat, Bali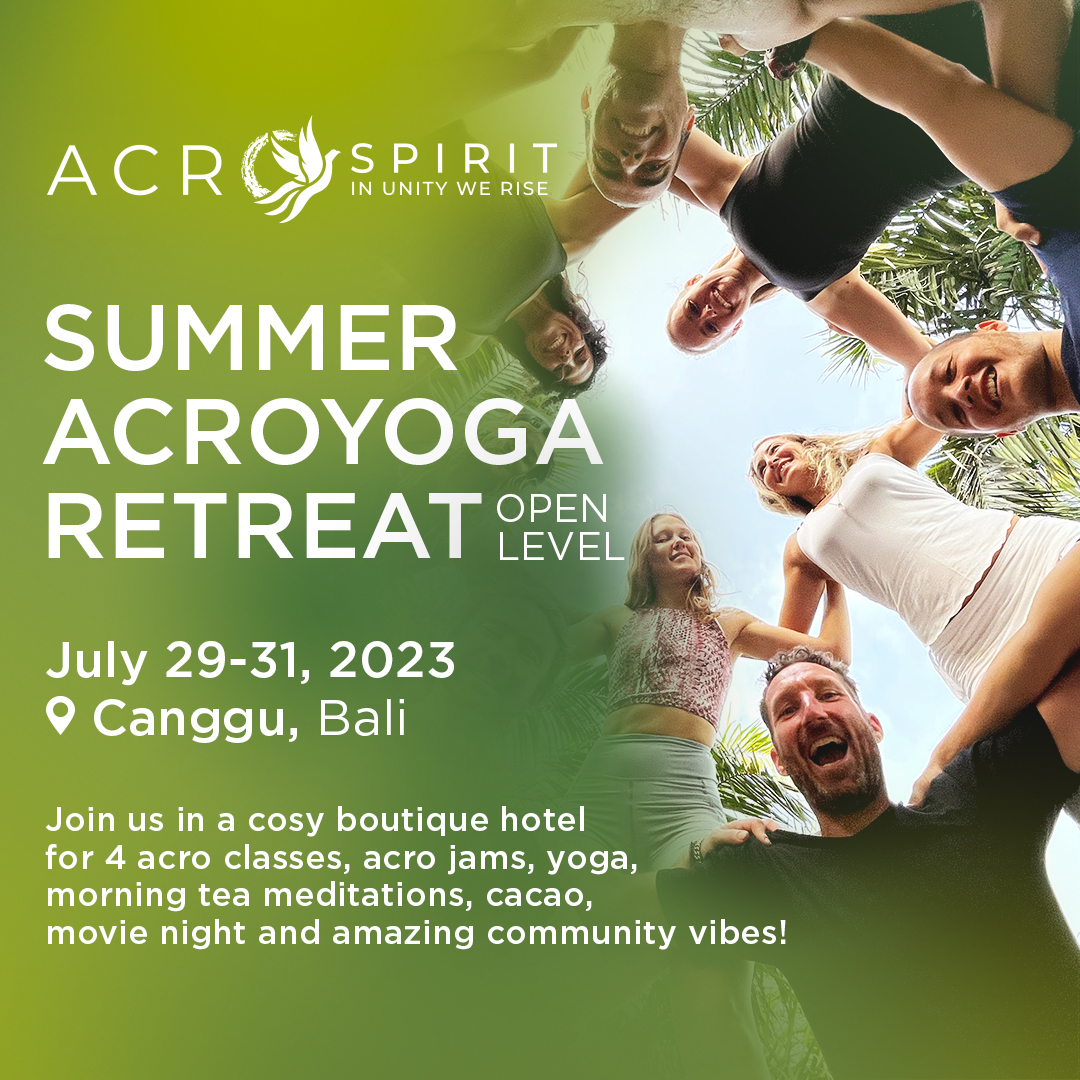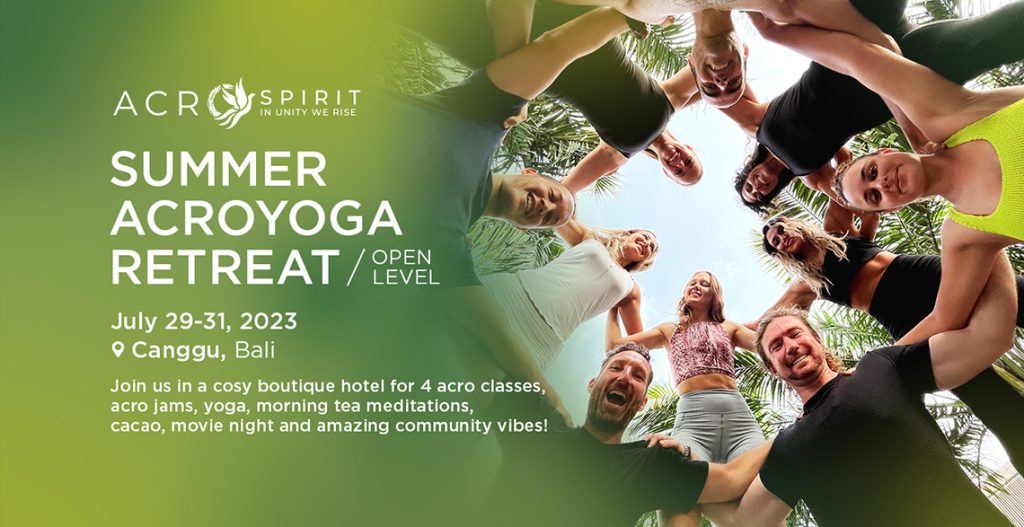 Hi! We're AcroSpirit, an acroyoga community from Bali, Indonesia and we are excited to invite you to visit this tropical island for incredible acroyoga experience!
Our favourite acro summer retreat is around the corner!
Join us for a fun-filled and acro-packed experience.
You will spend 3 days and 2 nights in a beautiful retreat center in Canggu, Bali, together with your acroyoga community. The focus of this retreat is definitely going to be the acroyoga. We are going to pack as much of this practice as we can in these three days while also enjoying many other community activities like Yoga classes and tea ceremonies.
You will get 4 acroyoga workshops, daily jam and practice time, morning tea meditations, yoga classes, acro and group photos, movie night, games, group activities and amazing community vibes! Plus all amazing high quality meals are included in this package.
It's going to be epic, memorable and deeply connective, so don't miss out!