Mountain Moves – Summer AcroYoga Retreat
July 8, 2021

-

July 11, 2021

€400 – €700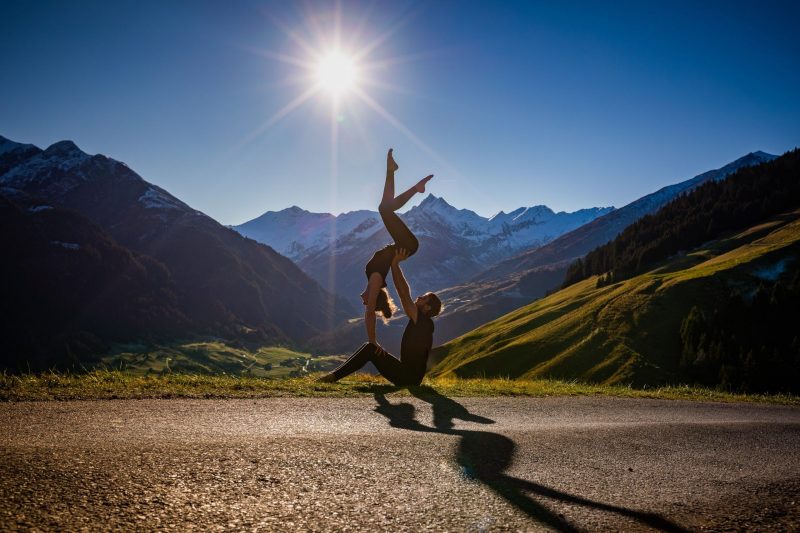 Mountain Moves – Spring AcroYoga Retreat
Join us for a fantastic weekend at Gadmer Lodge. We will be spending 4 days exploring the power of AcroYoga, Yoga and Thai Massage.
During this weekend we will offer 11 workshops, giving you the opportunity to step up your AcroYoga game. Running two levels (beginner & intermediate) simultaneously will give you the freedom to choose whether you want to take it easy or challenge yourself while expanding your AcroYoga horizon. Our teachers team is here to create a safe environment where playful and sustainable learning can flourish.
Time & Location (8.-11. July 2021):
The retreat will be from Thursday afternoon 2pm to Sunday afternoon 1pm. The address is Sustenstrasse 283a, 3863 Gadmen.
How to get there:
Gadmer Lodge is easily accessible by car and by public transport. If you are coming by car please consider carpooling – get in touch with the teaching team for organization.
Prices (in CHF):
Prices start from CHF 425 and include:
3 overnight stays
3 daily meals
all workshops
Wifi
For more information please visit:  www.mountainmoves.ch/