Berlin Acro Convention 2022
August 25, 2022 @ 3:00 pm

-

August 28, 2022 @ 3:00 pm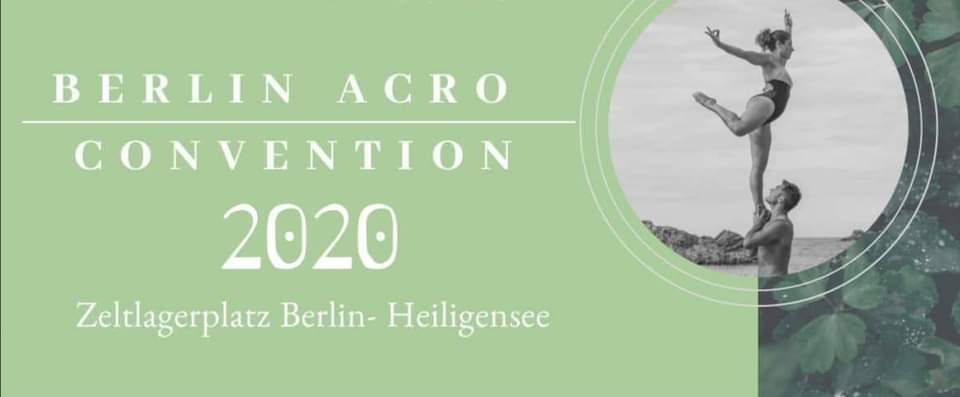 We are happy and Eager to Share, Enjoy, Play and get Together again at Berlin Acro 2022!!!
Acro, Longe Training, Movement, Yoga, a River to bathe in, a Natural Spot Just on the Outskirts of Berlin with Forest and Puzzle Mats during the day and Bonfires at Night.
The event is created to bring together people from all over Europe, to learn from each other, to supporting authentic, passionate sharing, and Unite with Acro Playfulness!
Teachers, and Participants come from all over Europe in the Wonderful Nature of Berlin's outskirt, to Exchange, Connect, Learn, Express and Have Fun… and do lots of Acro!
Close to Tegel Airport,  in a beautiful Site which has everything we need, lots of free space, Puzzle Mats, Sunshine, amazing Vegetarian Food and Chefs cooking for us, an Anphitheater where Bonfires will be lit in the evening, the possibility to Sleep indoors or Camping, a "River beach" 200 meters away and so much more…
Acrobatic Workshops will take place every day in several rounds, there will also be Handbalancing, Massage, Therapeutic Flight, Yoga, Injury Prevention, Games & more…