Sicily Acro PostConvention 2022
July 31, 2022

-

August 4, 2022

100€ – 220€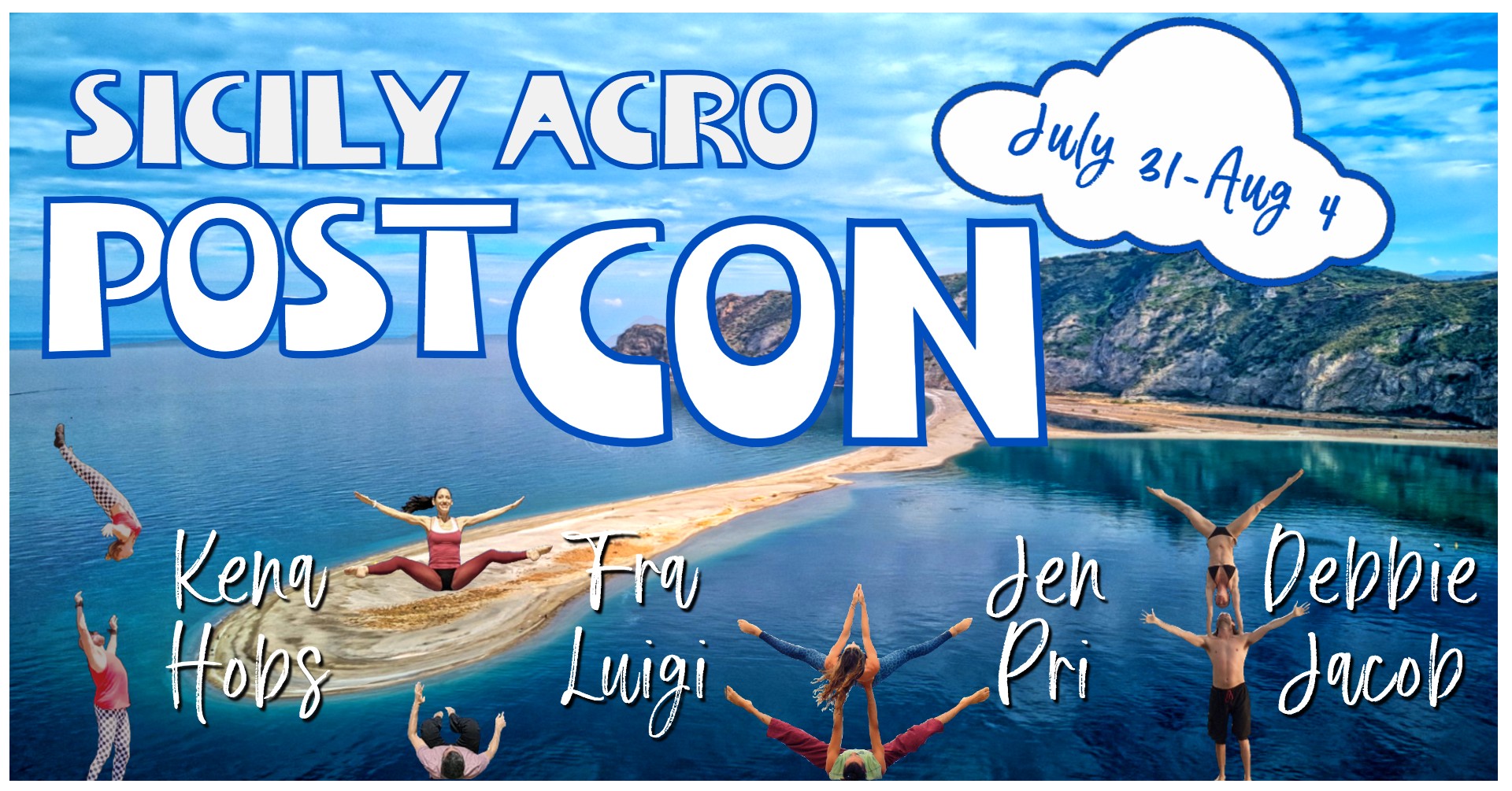 A 4 and a half days Acro Love Retreat!
8 amazing teachers will guide you in an amazing experience:
@Jacob&Debbie, @Kena&Hobs, @Pri&Jen and @Lu&Fra
Skills to be covered include:
Icarian, Whips/Whops, Washing Machines, Flows, F2H, Pass the flyer, H2H, and Standing Acro.
Prereqs:
Basic Washing Machines
Tarzan Whip
Icarian Bird to Bird
Icarian Throne to Throne
Standing F2H
Investment:
220€ for 4,5 days – 180€ (for those who join the SAC 2022)
150€ for 2 days – 100 € (for those who join the SAC 2022)
What's included : *6-8 hours of acro training per day
Not Included: *Housing *Food *Flights
For more info write an email to sicilypostconv@gmail.com
We remind you that you have to provide your accommodation.
You could choose among these options:
CAMPING (cost about 10-15 euros per day per person)
SHARED APARTMENT( 20 euros per person per day more or less)
You have to provide for yourself with your meals.
To register follow the google form link: