Acroyoga Academy Teacher Training 2022
August 4

-

August 14

1500€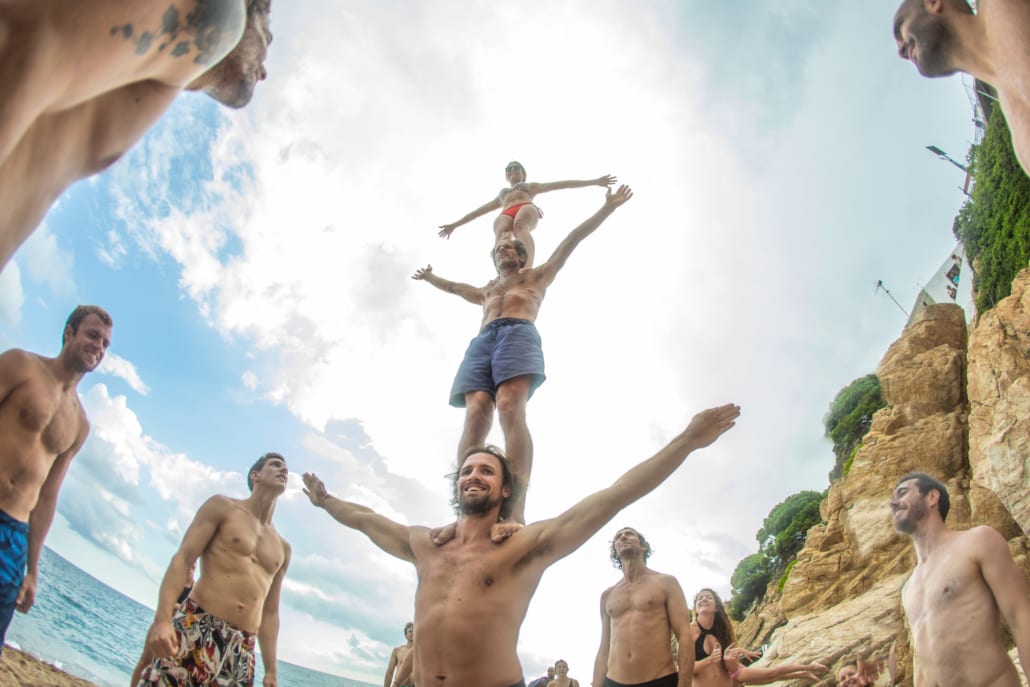 Who is it for?
This training is focused on those who want to become acroyoga teachers or who want to understand the practice from a pedagogical aspect and deepen their knowledge, taking both, understanding and practice, to the next level.
You do not need to have previous teaching experience, since we are going to approach the pedagogy step by step and offer levels so that everyone can enjoy the experience and make the most of it.
The training will be taught in Spanish and English.
Pre Requisites
Prerequisites are 1 year of experience. We ask for all participants to be comfortable basing or flying (not necessarily both) these elements and to send a video with the following:
Ninja Star
Star
Standing 2 high
Handstand on wall or with spotter for 15 seconds
Teachers
Rodrigo Alvarellos
Coni Guervara
Mireia Castellsagué
Edu Juanet
Venue
Omshanti Yoga Studio is a family-based yoga studio and retreat center.  A homely and humble space on the top of a hill, the horizon goes from mountain Montserrat to the Natural Park of Montseny. Located in Granollers, 30 minutes from Barcelona city.
Outdoor workshop space 200m2
Indoor workshop space 144m2
Swimming Pool & Steam Bath
Shared dorms in bunk beds
Camping space
Accomodation 10 days
Shared dorms and camping available.  You can also bring your van.
For dorms, we provide bed sheets, pillow with pillowcase and blankets. For campers, we can offer up to 10 mattresses with matching bedsheets for the first ones to book.
We do not provide tents, pillows nor blankets for campers.
Shared room + Meals 450€
Camping or Van + Meals (you can rent a tent) 405€
Food
3 vegetarian meals per day (including eggs and dairy). Fruit, nuts and tea available all day. Option for vegans, allergies and specific diets.
You are welcome to bring your own extra food or beverages.
Omshanti is a meat, smoke and alcohol-free space.