PA open level intensive – October 2022
October 1, 2022 @ 3:00 pm

-

October 7, 2022 @ 11:00 am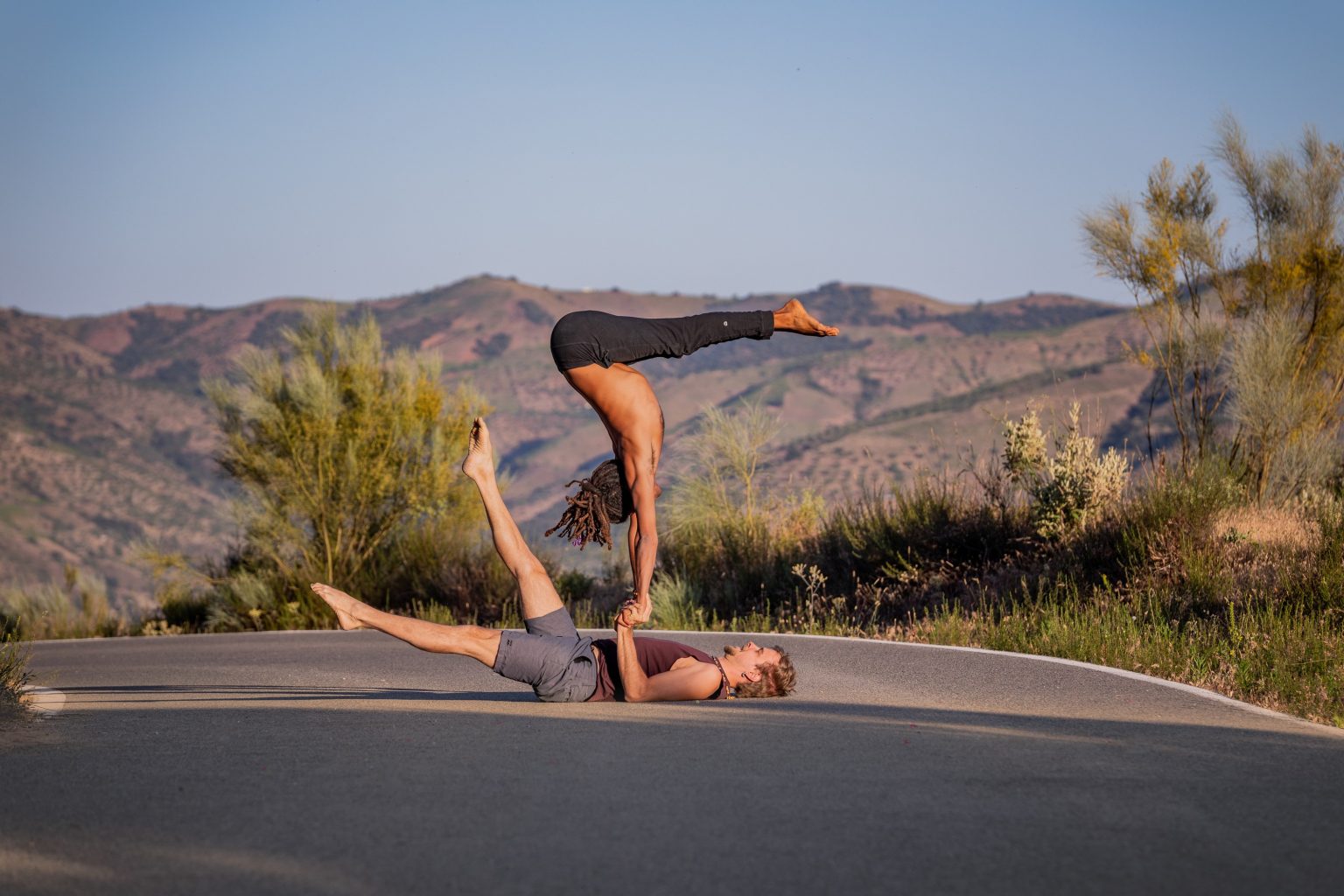 A one week long acrobatics training with the Partner Acrobatics team; lots of options to train at YOUR level.
Our open-level Intensive Acrobatics Training is unique because our students get to create their own personal acrobatics adventure. Catering to all levels, whether you are getting back into acro practice or newly addicted, this program will give you a chance to learn and create a solid foundation to build from. We have plenty of options for seasoned practitioners as well, if you want to train at a certain level – just bring a partner and we have variations for anyone.
Come dial in your current challenges, learn the tricks you covet, and do it all in a supportive community full of lightness, laughter, and general shenanigans.
No partner necessary, however if you expect to be training with someone of a particular level we recommend you bring that partner.
In our Partner Acrobatics training programs we cover many different acrobatic disciplines: standing acrobatics, handstand training, washing machines, trio tricks, Icarian games, to name a few.
The physical intensity is complimented by our prehab program every morning which aims to strengthen, heal and prepare the body for any movement practice. This program will give you a chance to learn and create a solid foundation to practice from.
If you always wanted to join our training but didn't have the prerequisites, this week is perfect for you; no pre-reqs and beginner friendly! This program will give you the chance to refine and train your acrobatics skills and to have loads of fun.
No partner necessary, bring a friend or meet new ones here!