Frisian Acro Chillout
August 25 @ 4:00 pm

-

August 27 @ 4:00 pm

100Euro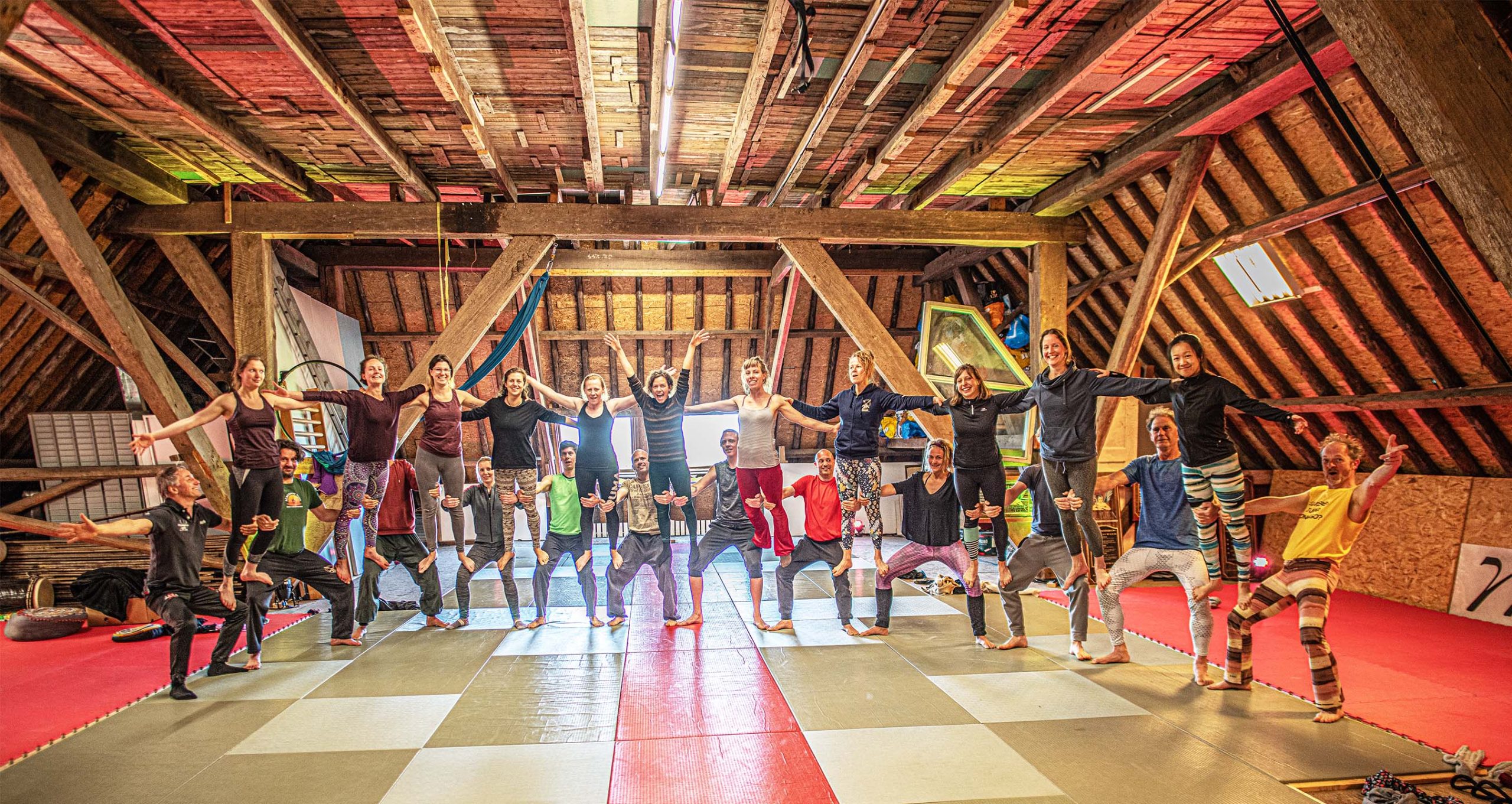 The Frisian Acro Chillout
With a group of maximum 30 participants this weekend aims to make you smile. It will seduce you to contribute in the creation of energy that gets released when being surrounded by inspiring humans.
A long weekend of body movement and fun, refining known skills, learning new ones, training, relaxing, working out, slowing down, giving a massage or receiving attention, chilling in the sauna or jacuzzi, indulging the vegetarian food, appreciating the simple lifestyle.
In a farmhouse with a huge barn in the countryside of Friesland, Just outside the city of Leeuwarden. The venue offers 1 large space suited for standing acro, longes and aerial silks and a smaller training space suited for L basing, yoga and massage. Outdoors there is a jacuzzi and a sauna fitted into a caravan. The outdoor pool is available for those who wish to start their day in a fluid manner.
For whom
All lovers of body movement that are inquisitive and open to explore new ways of thinking and moving. Who are motivated to help out and to lend a hand, and who understand the benefit one receives when giving.
Levels / prerequisites
All will be aimed at beginners upto intermediate and advanced Acrobats and Acro yogi's. Depending on those who participate, the level has become quite impressive in the previous editions, but has always been inclusive to everyone.
Sleeping
You can sleep indoor or outdoor. We have several indoor rooms and a caravan and a camper with 2 to 4 matrasses in each room with prepared beds for a surcharge. Of course you are allowed to bring your own tent, caravan or camper and stay without the surcharge.
Food
The catering service delivers an amazing vegetarian lunch and dinner and does everything they can to take your allergies and wishes into account. Breakfast will consist of bread with various toppings, yoghurt and cereals accompanied by fresh fruits. Tea, coffee and milk will be available as well.
The Frisian Acro Chillout:
To play or not to play is never a question