Dutch AcroYoga Festival Winter Wonderland 2022 POST
December 17, 2022 @ 11:00 am

-

December 18, 2022 @ 7:00 pm

€125 – €140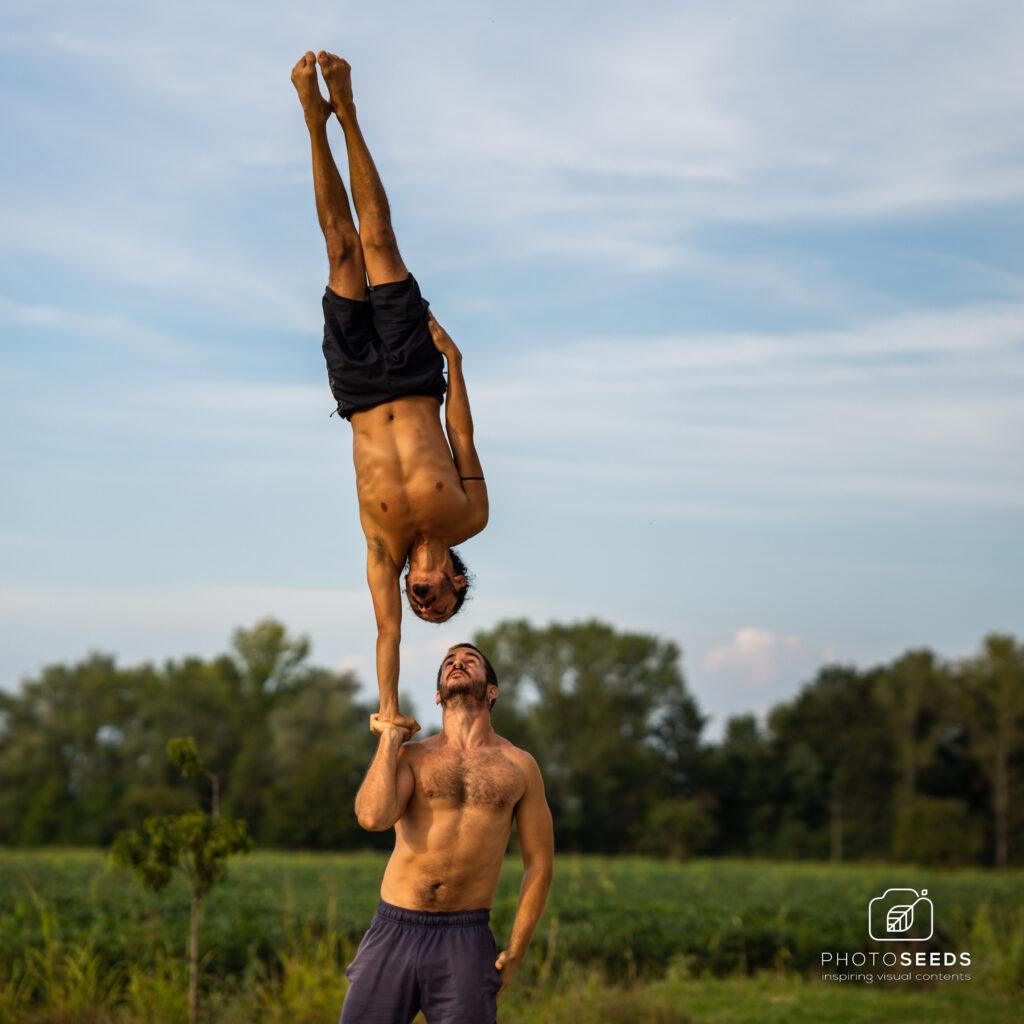 After the Dutch AcroYoga Festival Winter 22, Alfonso and Alberto will lighten you up with Icarian & Standing training during the DAYF POST-intensive.
Are you in for more Icarian & Standing guided training by the two fantastic teachers Alberto and Alfonso? Then attend the DAYF POST-intensive! The POST-Festival extends your Acro festival with another 2 days of training. If you combine it with the main event  (Dutch AcroYoga Festival Winter Wonderland 2022) you will have 11 days full of Acro! The POST-Festival will be held in the same location as the main festival and everybody can sleep in a bed in the dorms.
Alfonso and Alberto are from Spain & Mexico. They will share their skills with a select group of people (maximum 30).
Alfonso and Alberto come to teach a mix of Icarian & Standing. They're looking forward to meeting you, get to know you and train with all of you!
Level
For the intermediate and advanced AcroYogi or Acrobat.
Content

 Icarian
 In icarian games there is a full release, meaning it's for many people the most exciting type of acro by far. You'll learn the technique required to execute them confidently and safely.

 Standing
Standing Acrobatics, flying higher in the air is even more fun than L-basing 🙂
Prerequisites

 Icarian
Experience in icarian games, at least:
– Straight throws: Bird to bird and Throne to throne
– Fluid pops from Throne to Bird and vice versa
– Rev Handspring (Rev. Star to Throne)
 Standing
– High Bird
– Solid 2 High
– 30 sec Handstand against the wall
– 20 sec Foot to Hand in L-basing
– 20 sec Tuck sit in L-basing
If you don't meet the pre-req's, you're more than welcome at the main festival (and train for this awesome stuff ;-)).