AcroYoga retreat – Fly With The Stars
August 19, 2020 @ 1:00 pm

-

August 23, 2020 @ 3:00 pm

330€ – 420€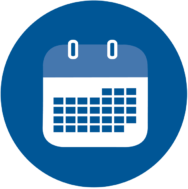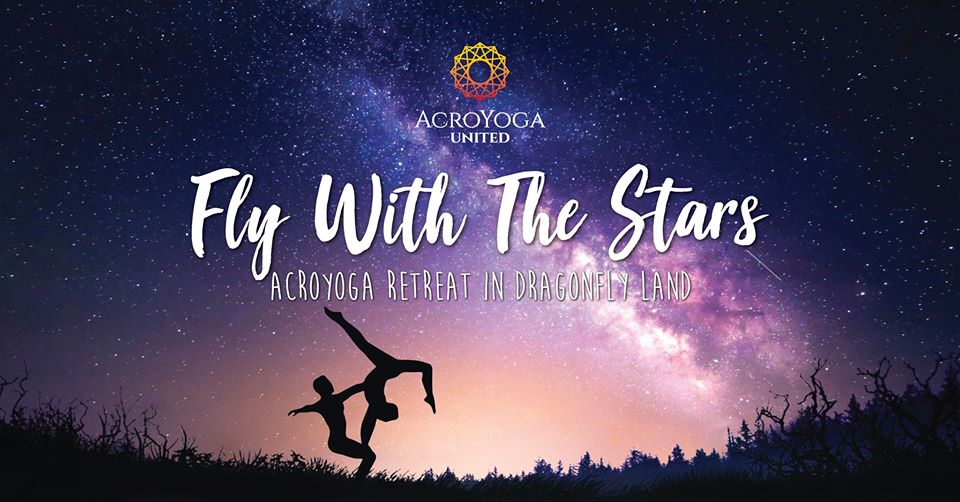 It is a great pleasure to announce a special ACRO invitation for the first International acro&wellness retreat "Fly With The Stars" in the beautiful country of Lithuania. It's 5 days of acro heaven from 19/08/2020 until 23/08/2020 in the countryside magical experiences space Laumžirgių Žemė / Dragonfly Land, located 25 km from Vilnius city.
We are inspired to offer something unique and unite people from different countries, culture and traditions to create a diverse community so learn together and acro-grow.
? THE EXPERIENCES
An amazing time awaits you, full of AcroYoga workshops, gong sounds, yoga practice, creativity, playtime, massages and much more.
Every day several workshops will be offered by international teachers and every evening will be celebrated with music, dancing, jams or relaxing massages.
[ALL TEACHER WILL BE ANNOUNCED SOON. Follow the event ;)]
We will have a wide variety of acroyoga workshops from soft-intermediate to smart-advanced level such as:
– Artistic L-Basing and Dance Lifts Flows
– Standing Acro
– Washing Machines, Pops Flow
– AcroFlows
– H2H
You will also have the exclusive opportunity to learn more deeply about our body structure, muscles and how to help ourselves to keep a healthy and strong body. These workshops will be held by a Specialist.
Plus we need to keep our mental status healthy by understanding our emotions, so you will have the opportunity to join the emotion release workshop with experienced instructor. ?
To close each amazing day we will finish our days with jams, massages (body temple), mystical sounds of the gong and freeing ecstatic dances.
✨ THE SCHEDULE
Wed 19.08.20
13:00-16:00 – Registrations and accommodation
16:00-17:00 – Opening ceremony
17:00-18:00 – Acro get to know you
18:00-20:30 – Dinner
20:30-22:00 – Evening activities
20-22.08.20
8:00 – 9:30 – breakfast
10:00-11:45 – warm up
11:00-12:30 – workshop 1/2
12:30-14:00 – lunch
14:00-15:00 – free time
15:00-16:00 – workshop 3
16:00-17:30 – workshop 4/5
17:30-19:00 – workshop 6/7
19:00 – 20:30 – dinner
20:30-22:30 – free time + evening activities
23.08.20
8:00 – 9:30 – breakfast
10:00-11:45 – warm up
11:00-12:30 – workshop 1/2
12:30-14:00 – lunch
14:00-14:30 – good bye circle
15:00 – departure
>>>Qualifications for participants: intermediate – advanced level.<<<
This retreat is suited for acroyogis which have a bit of experience and are able to do a minimum ( L-Base, Star, Side Star ) before attending the festival. As there won't be any workshops for absolute beginners.
? THE VENUE
Dragonfly land – a specious and special place surrounded by forests, ponds and love. The workshops and other activities will be held in a huge and spectacular hall or outside under the sky.
? THE ACCOMMODATION
The accommodation in nice ecological houses is included. Each house can accommodate 9 to 12 persons. All houses have a kitchen, shower and WC. There are few types of rooms: double, triple, quadruple.
? THE FOOD
Vegan/vegetarian. Tasty and colorful meals cooked by a professional chef, rich with local vegetables, fruits, grains.
? THE INVESTMENT
Ticket price includes accommodation, 3 meals per day plus snacks, full access to all workshops and evening activities.
EARLY BIRDS – until 01/04/2020
Double Room – 370 €
Triple Room – 350 €
Tent – 330 €
BIRDS – following 01/04/2020
Double Room – 390 €
Triple Room – 370 €
Tent – 350 €
SLEEPY BIRDS – following 01/07/2020
Double Room – 420 €
Triple Room – 400 €
Tent – 380 €
✅ REGISTRATION:
Please fill out the registration form: https://forms.gle/AyrzSAmQTD5tMfE76
After filling up the registration form you will be asked to confirm your participation with deposit of 120 €
PLEASE NOTE, that the above amount is non refundable in case of your cancellation.
It is possible to transfer the reserved spot to another person. 😉
The remaining balance should be paid in cash upon arrival.
? CONTACTS:
Chris: Chris.tabaraki@gmail.com, +370 686 73574.
Laima: laima.rudinskaite@gmail.com, +370 674 21941
⚡DETAILS:
The number of places is limited. Book soon and save the spot for your best summer end experience.
We reserve the right to cancel the event due to a small number of participants up to 01/06/2020. In this case money will be refunded.
Let's fly with the stars and bring some more magic on earth!