ACROTANTRA FEST 2024
February 5, 2024 @ 1:00 pm

-

February 10, 2024 @ 1:00 pm

$400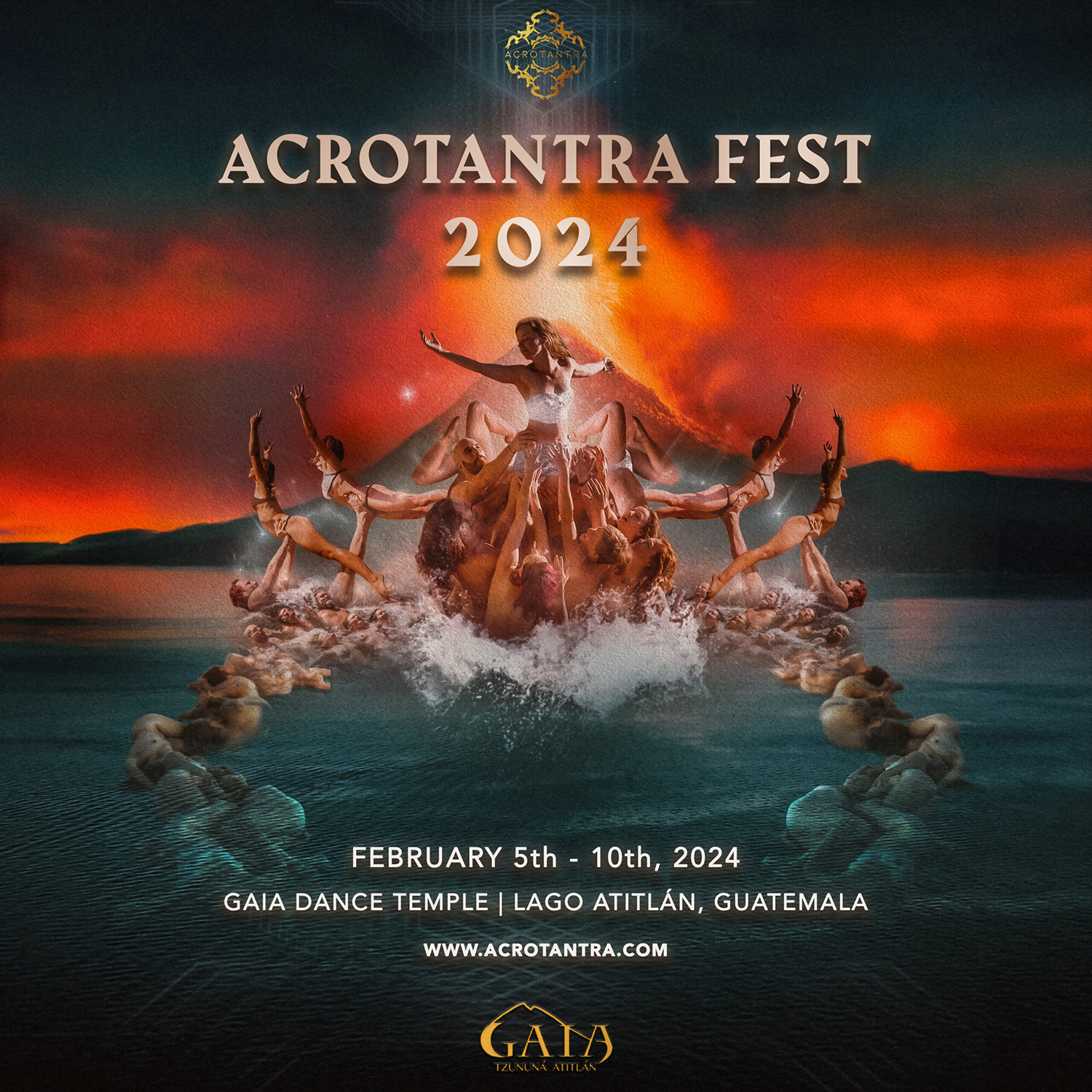 Description
USE 'PMAY' on the sign-up 'Promo Code' form field to get 10% discount
Are you ready to enter the 𝗔𝗰𝗿𝗼𝘁𝗮𝗻𝘁𝗿𝗮 𝗙𝗲𝘀𝘁 portal at Gaïa Dance Temple, Lake Atitlán, Guatemala for a 6-day celebration amongst powerful volcanoes on sacred Maya Land.
For our second edition, we will offer you only the best of both worlds of Acroyoga and Tantra as we bring together our favourite teachers from around the globe, offering you an experience like no other! 🌍🔥
Whether you are an advanced practitioner or a curious soul seeking to learn, the Acrotantra Fest is open to all. It's a space to discover new heights in your practice, deepen your connections, and ignite your inner flame. 🫂🔥
Our days will be filled with movement, authentic relating, multilevel acro, thaï massage, tantra workshops, handstands and games. Our nights will be guided by the music with ecstatic dances, cacao ceremony, voice activation, breathwork journeys, sacred rituals and magical surprises.
Are you ready for the breathtaking beauty of Lake Atitlan, where the serenity of the water is complemented by the inspiring and powerful presence of volcanoes. This magical space will provide the perfect backdrop for your exploration of movement, connection, and self-discovery. 🌋✨
Stay tuned for the full lineup of featured teachers and our schedule. We can't wait to share all the incredible surprises we have in store for you! This year's festival will be EPIC! 🤩