Acronyx Hummelhof 2022
June 10

-

June 19

€48 – €560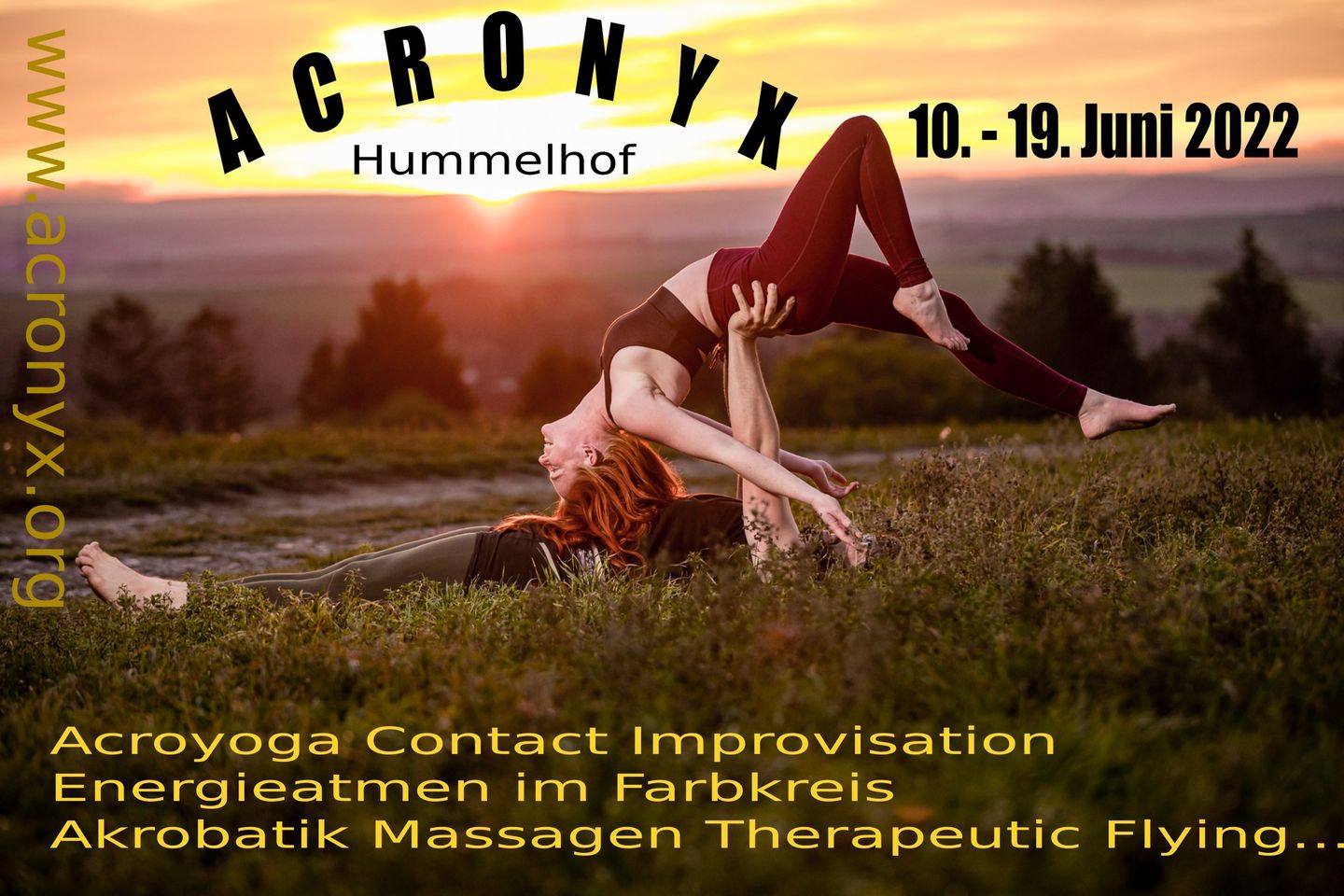 Acroyoga Contact Improvisation Acrobatics
10 – 19 June at the Hummelhof, Oberaurach near Bamberg
Let's start a new round. Once again the focus is on the combination of acroyoga, contact improvisation and acrobatics.
There will be lots of space to fly, dance, try things out and play. Everyone is welcome and enriches our togetherness. Whether you are a beginner or an advanced dancer, there will be exciting workshops and lots of new inspiration for everyone.
You can then relax in the sauna, with the Thai yoga massage, during deep relaxation or in the hot water tub.
And of course, wonderful, magical jams with live music, delicious vegetarian full meals and communal singing circles will once again enrich our festival. There will also be a gala show with open stage. We are looking forward to your contributions!
As usual, you will also have the opportunity to share your ideas and talents with others at the Open Workshops.
Children are very welcome.
You can set up your camp on our campsite, if you come with a camper please write this in the registration.
We are very much looking forward to you and wonderful days full of dance, beautiful encounters and many new experiences together.
Let's dance & fly together!