YogaSlackers Teacher Training
December 18, 2023

-

January 3, 2024

Free – USD500.00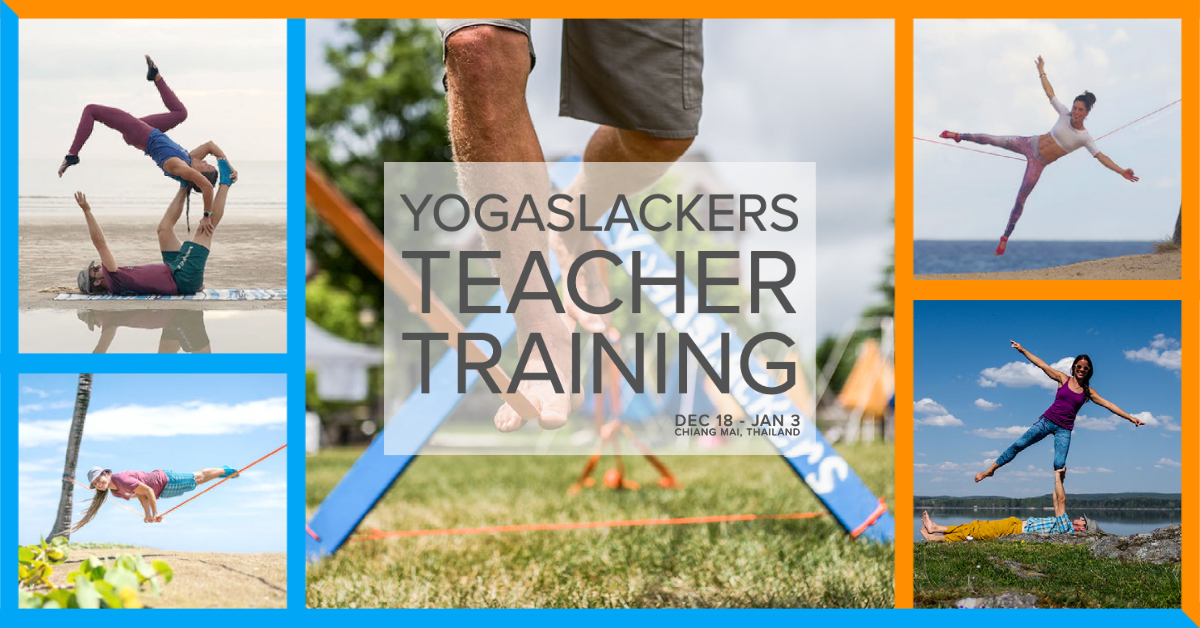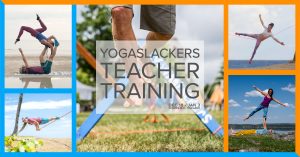 YogaSlackers Teacher Training
Dec 18, 2023 – Jan 3, 2024
We invite you to participate in the next YogaSlackers teacher training program!
Over the course of over two weeks, we will provide you with the foundation and tools to become a skilled and effective slackline and acro teacher. While we understand that teaching is a lifelong journey and there is always more to learn, we are committed to setting you on the right path and supporting you along the way.
With over 15 years of experience teaching and taught over 30,000 people how to slackline, we offer a comprehensive training program that covers a range of disciplines including yoga, slackline yoga, acroyoga, slackro, handstands, and conditioning practices. You will have the opportunity to explore each of these areas in-depth, deepen your understanding of the practice, and develop the necessary skills to teach them to others.
The primary goal of our training program is to teach you how to create lesson plans, develop progressions, find your teaching voice, and improve your coaching skills. While there will be time dedicated to improving your personal practice, our focus is on ensuring that you leave the training ready to teach others and yourself. Additionally, the skills you will acquire during this program will be easily transferable to other movement-based programs. Join us and start your journey towards becoming a great yoga teacher!
$3500 per person
$6000 for committed acro partnerships (Application videos must be with that partner)
At YogaSlackers, we are dedicated to fostering inclusivity and embracing diversity. We actively promote equal access to our transformative teacher training by offering scholarships based on financial need, with a specific focus on empowering underrepresented groups such as BIPOC and the LGBTQ+ community. Moreover, we extend a warm invitation to locals, particularly encouraging Thai nationals to connect with us, as we strive to create a welcoming space where everyone can thrive.
Recognizing that underrepresented groups may encounter barriers that go beyond financial limits, we gladly welcome individuals from underrepresented groups who may not meet all prerequisites. We will provide an online training program prior to the training and additional in-person support during the event to help them prepare and succeed on their journey toward becoming certified YogaSlackers teachers.
Learn and practice safe training, teaching, and coaching methods
Practice
Understand how to use foundations as the key to training higher-level acrobatics Understand the process of breaking down skills and movements into their fundamental parts