YogaSlackers and Duo Die Advanced Practitioners Retreat
December 30, 2023

-

January 3, 2024

USD1000.00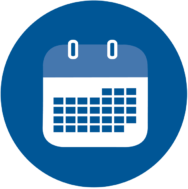 Advanced Practitioners Retreat
Dec 30, 2023 – Jan 3, 2024
About this Advanced 'Retreat'
Embark on a special 5-day training retreat where you'll delve deep into advanced practices. This event will start with a festival where participants will get to choose from different workshops in slackline, acroyoga, and handstands at varying levels, from beginner to advanced.
Crafted for individuals yearning to elevate their expertise, this retreat is meticulously designed for those who seek the ultimate refinement of their skills. Whether you aspire to embrace a harmonious blend of practices or wish to delve deeper into a singular discipline, the choice is yours. Expect an immersive, forward-looking ambiance that places foundational growth at the forefront.
As we enjoy pointing out, the only 'retreat' part of this event is that as each day concludes, you'll 'retreat' to your beautiful rooms enjoying the sweet fatigue of a day enriched with unparalleled experiences.
Note that this event aligns with our final week of teacher training, combining intensive learning and fun exploration. While you enjoy a longer break in the afternoon, our teacher trainees will have extra focused training for 2 hours.
$1200 per person or
$1000 until Oct 1st
Includes 3x meals per day & 1x snack.
Accommodations in a double shared room.
At YogaSlackers, we are dedicated to fostering inclusivity and embracing diversity. We actively promote equal access to our transformative teacher training by offering scholarships based on financial need, with a specific focus on empowering underrepresented groups such as BIPOC and the LGBTQ+ community. Moreover, we extend a warm invitation to locals, particularly encouraging Thai nationals to connect with us, as we strive to create a welcoming space where everyone can thrive.
Contact us directly for BIPOC and LGBTQ+ scholarships.
Why Participate IN this event?
Our way of training is deeply rooted in valuable experiences gained from various specialized retreats focused on yoga, acro, handstands, slacklining, and conditioning. We bring together these different practices in a harmonious way to make them work best for our bodies. Each practice helps to improve strength, stamina, skill, balance, and prevents overuse injuries.
During this event, we offer you the opportunity to choose a multidisciplinary approach. If you love doing handstands and want to protect your wrists, imagine getting better at going upside down with support from a partner or on a slackline. If you're into acro and want to feel more stable without relying on someone else, think about improving your solo skills on and off the ground.
Alternating practices is a great way not only to diversify your skills, but to protect your body from overuse injuries. However, if you desire to focus more time and effort in one or two disciplines, there will be the option to do that.
This advanced retreat is more than just learning – it's a journey of discovering yourself, improving overall well-being, and refining your skills. Take this opportunity to push your boundaries, explore new possibilities, and become a master in the world of movement.
Redefine Advanced

This event looks forward to redefining 'advanced practices' to go beyond showcasing flashy skills or intricate moves. Advanced to us is about cultivating ease, finesse, and grace in your practice while prioritizing proper alignment, strong foundations, and sustainable longevity.

Progressive Learning

Throughout our five days together, we will embark on a dynamic progression of skill development.

Practice

The program allocates ample time for practice and repetition over multiple days. This structured maximizes the likelihood of retaining and mastering the techniques when you continue your practice at home.