Standing Acro Convention 2023 – Bristol, UK
June 9

-

June 11

£70 – £150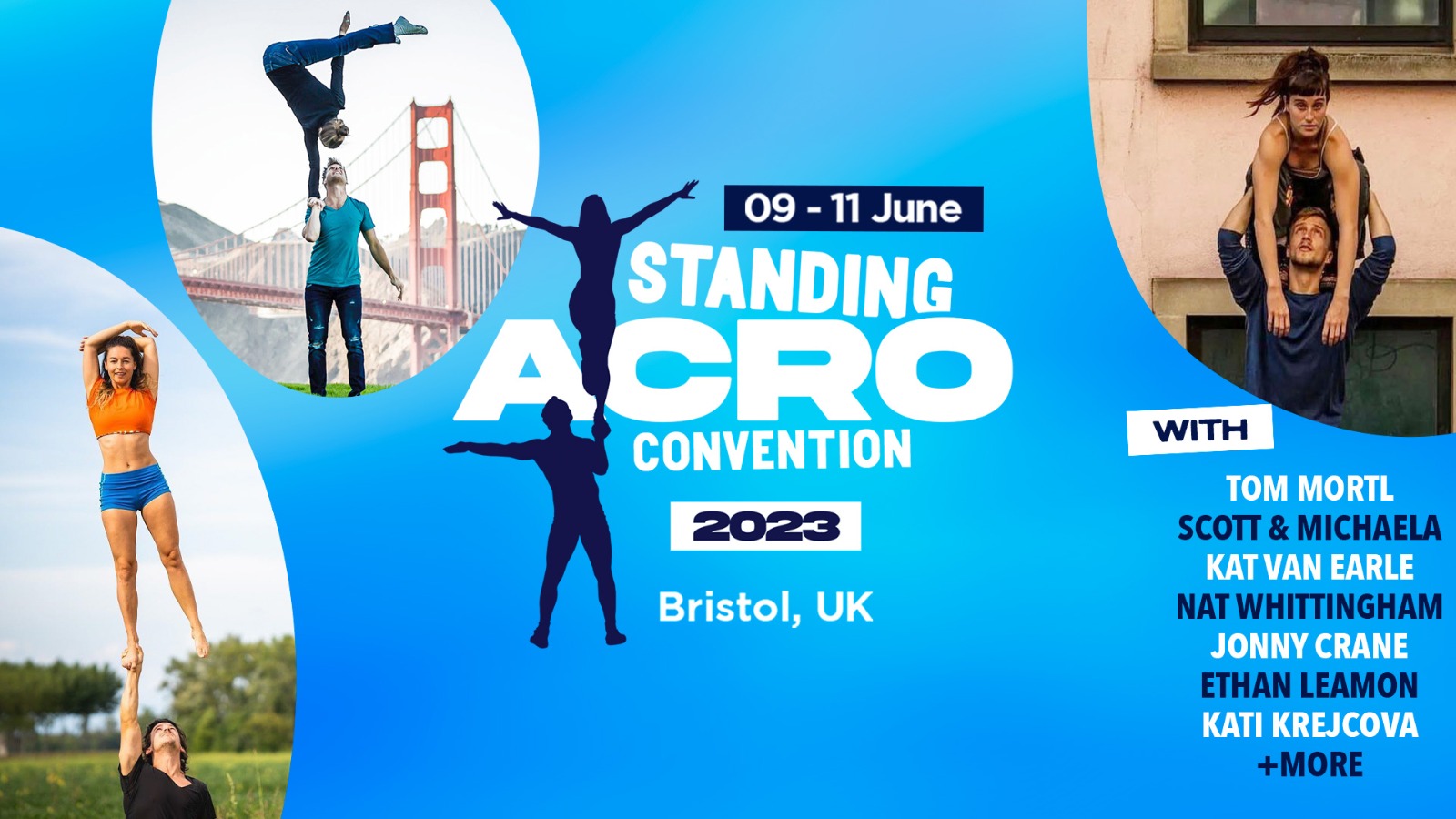 Technical training and creative inspiration with some of the best standing acro teachers from the UK and Europe!
9 workshop rounds in everything from hand to hand, dynamic acro, creative tricks, dance acro, group skills, soft acrobatics and more! + plenty of time to connect and jam with others.
Register here: https://forms.gle/7d4ojnUy2DBwrQdV9
More info: https://www.facebook.com/events/1621059355014643
This is a small convention with a high teacher-participant ratio. There are 50 full-weekend and 30 Sunday places available.
You can come solo, with a partner, or as a group.