Spring Acro Camp 2021
May 29, 2021

-

June 2, 2021

EURO350,00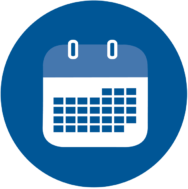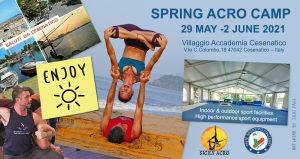 Guys!!! Finally, a national event where we could happily train and eventually play by participating in the Acro-Olympics. 
After this particular long period,
we can't wait to meet and hug you again. 
We are confident that at the end of May and beginning of June the situation will go better than now and that we will be able to return to Acro. In any case, if the decrees were late in arriving, this being a National event proposed by ENDAS and organized by Sicily Acro A.S.D. it will be possible to train and participate for those who are registered as a competitor (or would like to become one).
𝐅𝐨𝐫 𝐦𝐨𝐫𝐞 𝐢𝐧𝐟𝐨 𝐰𝐫𝐢𝐭𝐞 𝐭𝐨 𝐮𝐬 𝐚𝐭:
𝐬𝐢𝐜𝐢𝐥𝐲𝐚𝐜𝐫𝐨@𝐠𝐦𝐚𝐢𝐥.𝐜𝐨𝐦
𝐖𝐡𝐞𝐫𝐞:
Cesenatico (North Italy) The retreat will be held in a gigantic structure suitable for hosting fans, athletes and competitions of the various sports promotion bodies !! The structure is equipped with various gyms and tensile structures of about 600 square meters; we will train in one of these located in front of the swimming pool. There is also a private beach !!
See the link: 
𝐖𝐡𝐞𝐧:
The training will last 5 days, it is possible to participate from 2 to 5 days. From Saturday 29 May to Wednesday 2 June (national holiday of the republic) 
𝐂𝐨𝐬𝐭 𝐨𝐟 𝐭𝐡𝐞 𝐫𝐞𝐭𝐫𝐞𝐚𝐭:
training including overnight stay (rooms from 2 to 8 people) and food (all included):
𝟐 𝐝𝐚𝐲𝐬: 170.00
𝟑 𝐝𝐚𝐲𝐬: 240.00
𝟒 𝐝𝐚𝐲𝐬: 310.00
𝟓 𝐝𝐚𝐲𝐬: 370.00
For more info write to us at: sicilyacro@gmail.com
𝐓𝐫𝐚𝐢𝐧𝐢𝐧𝐠 𝐭𝐢𝐦𝐞𝐬:
– 𝟕 𝐡𝐨𝐮𝐫𝐬 𝐚 𝐝𝐚𝐲 of:
Acro, technique, flow, games and emotions. We will organize at least 2 levels so that everyone can follow the classes appropriate to their level. 
– 𝟑 𝐡𝐨𝐮𝐫𝐬 of Acro-Olympics, the first national ENDAS tournament in which you can experiment with your acro skills while having fun. 
– 𝐅𝐫𝐞𝐞 𝐓𝐢𝐦𝐞 to enjoy the pool and the beach !! 
𝐀𝐜𝐫𝐨 𝐭𝐨𝐩𝐢𝐜𝐬:
Elegant and Fluid Flows
Washing Machines
Pops – Icarian games
Whips – Super Whips
Handstand – H2H
Lift Dance
You are all welcome to experience the atmosphere of play and familiarity, of exchange and connection that is created during an intensive … these are the most beautiful elements of ENDAS Acrobatic Gymnastics and AcroYoga. 
𝐅𝐨𝐜𝐮𝐬 𝐝𝐞𝐥 𝐑𝐞𝐭𝐫𝐞𝐚𝐭:
– 𝐀𝐝𝐯𝐚𝐧𝐜𝐞𝐝 𝐥𝐞𝐯𝐞𝐥: will be able to focus on more acrobatic skills, fast and precise movements such as super whips or Icarian games, and on the use of Time as a fundamental principle in the execution of advanced tricks.
– 𝐈𝐧𝐭𝐞𝐫𝐦𝐞𝐝𝐢𝐚𝐭𝐞 𝐥𝐞𝐯𝐞𝐥: will learn many new transitions, will experience the first whips and pops, will have the opportunity to try the preparations for the first h2h, and much more.
– 𝐁𝐞𝐠𝐢𝐧𝐧𝐞𝐫 𝐥𝐞𝐯𝐞𝐥: will learn the first acre sequences and foundations !!
* This event is for our Sicily Acro a.s.d. associates only (if you want to become one of our registered members) through the form, you find in the google registration form 
𝐑𝐮𝐥𝐞𝐬 & 𝐑𝐞𝐟𝐮𝐧𝐝 𝐏𝐨𝐥𝐢𝐜𝐲:
If there are new mandatory rules for national sporting events we will notify you promptly.
The fees will be refunded in full if the event cannot be held due to anti-covid19 protective measures, except for 10.00 of membership and secretarial costs.