Slovenian Acro FEstival- SAFE
September 20, 2024 @ 3:00 pm

-

September 22, 2024 @ 7:00 pm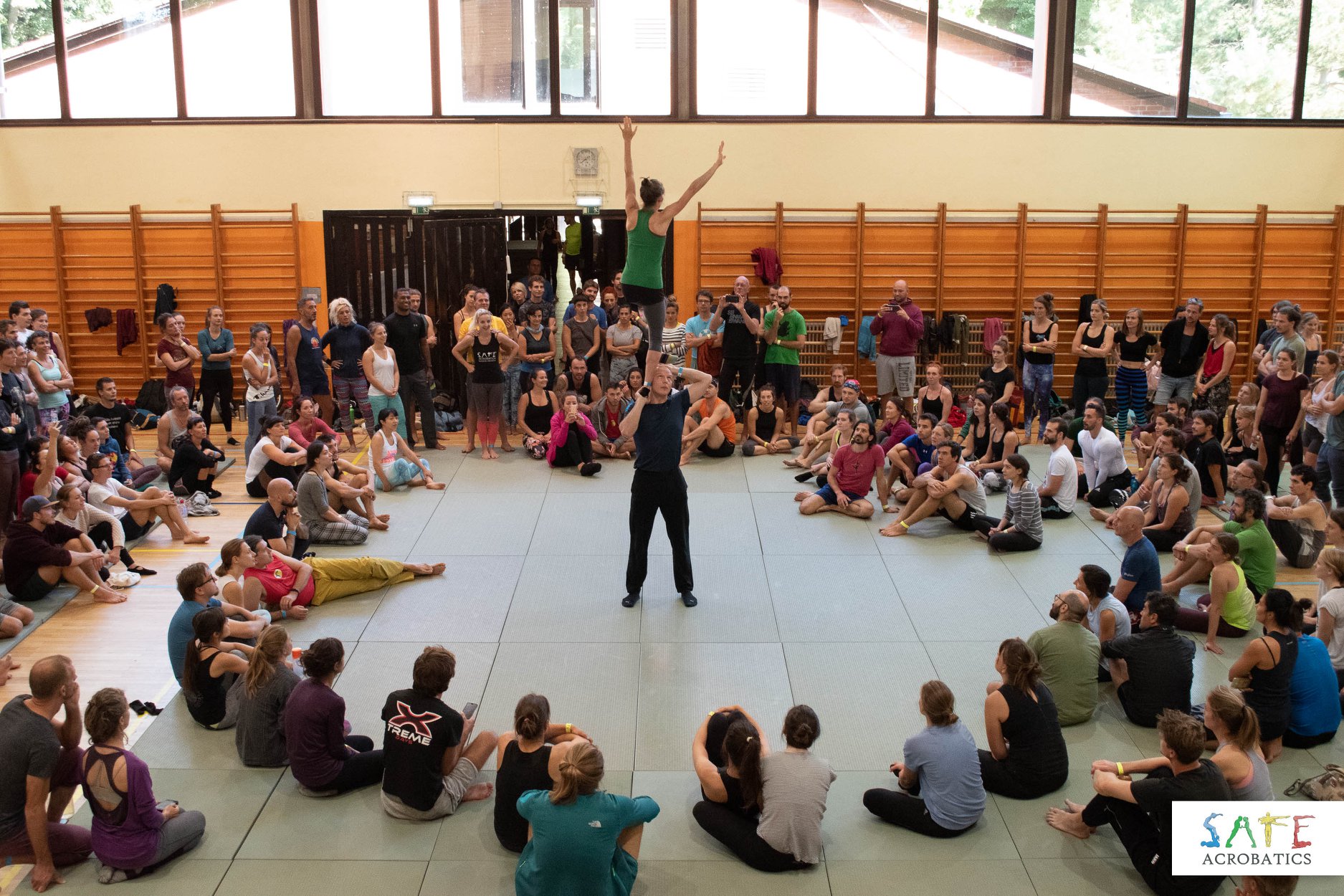 ==)ABOUT
This is 10th year of our festival and we are returning to our original location at Police academy.
==)TEACHERS
Again we will bring you worldwide famous international acro teachers.
Some already confirmed teachers are Verena Lanena, NS acrobalance, Aleš Hren, Tanja Urankar, , more to be anounced.
==)PROGRAM
Saturday will be super special with performance and acro games.
Detailed program will be anounced about 2 weeks before.
But we do all ready know that we will have 10! rounds of at least 3 workshops per round. That is up to 90 participants.
Up to 120 participants we will have 4 ws per round.
We will offer each round at least one beginner friendly and one super advance friendly workshop.
==)SLEEPING
We offer 2 beds rooms in dorm room next to the gym for super low price.
You can also come with camper.
Tent option is sadly not available.
==)FOOD
This year we are colaborating with on site restaurant/menza. They will prepare friday dinner, saturday all 3 meals and sunday breakfast and lunch. They offered us some nice prices that you can check at the bottom.
==)DO YOU WANT TO TEACH?
Like last year we offer teaching posibility. We will pay 60€/workshop.
We use Dutch acro con system. Everybody pays festival ticket than you get back for teaching.
==)PRICES
Basic festival ticket is 125€(earlybird 115€ till 31th of May)
One day ticket is 70€.
Sleeping in 2beds dorm room is 15€/night/person.
Food is only available as a package of 6(2xb/2xl/2xd) meals and its 55€.