Slovenian Acro FEstival – SAFE 22
September 23, 2022 @ 2:00 pm

-

September 25, 2022 @ 7:00 pm

€115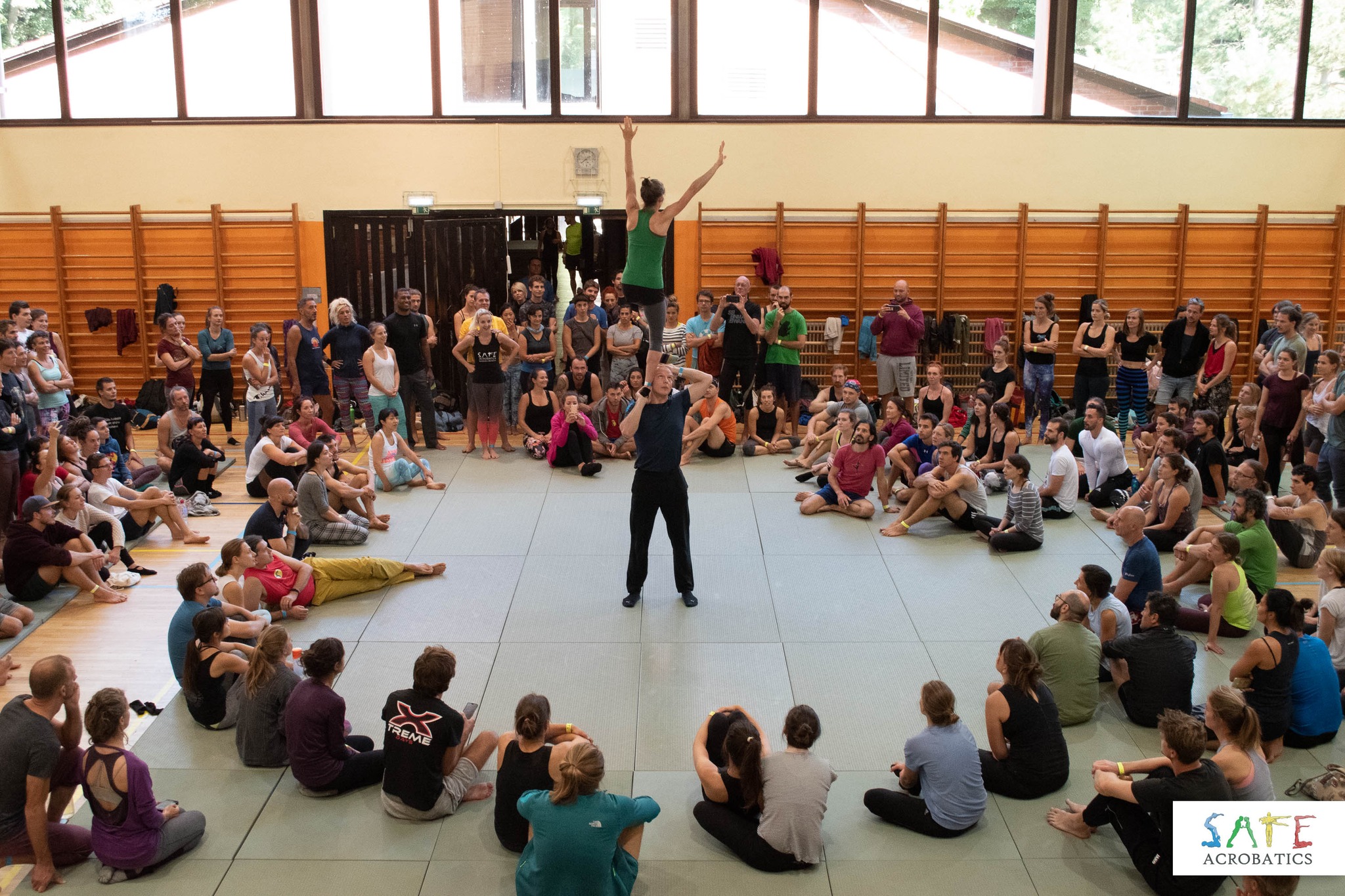 Because of your amazing response with last years smaller SAFEs we decided to offer it again, but still a bit bigger.
So here are detailes for next one:
Max 100 participants. 10 rounds of workshops, 3 workshops every round. Experienced teachers for all levels.
Confirmed main teachers: Uwe Satelkow, Verena Lanena, Martin Kvist, Olli, Kasper&Marie, Tanja&Ales,…and more to be confirmed!
New/old location is at the Sport club GIB click here which is closer to Ljubljana center.
For this event we do not offer any organised food but there are many options around within walking distance.
For this event we also do not organise any sleeping options as there are many hostels and airbnbs around in walking distance. There are some limited spots for camper vans next to the training space.
People with money issues can also find some hosting with the Ljubljana acro community.
One price for everyone and its 115€ per person for weekend. One day is 70€.