SAFE acrobatics TEACHER TRAINING 2024
July 29, 2024 @ 12:00 pm

-

August 25, 2024 @ 5:00 pm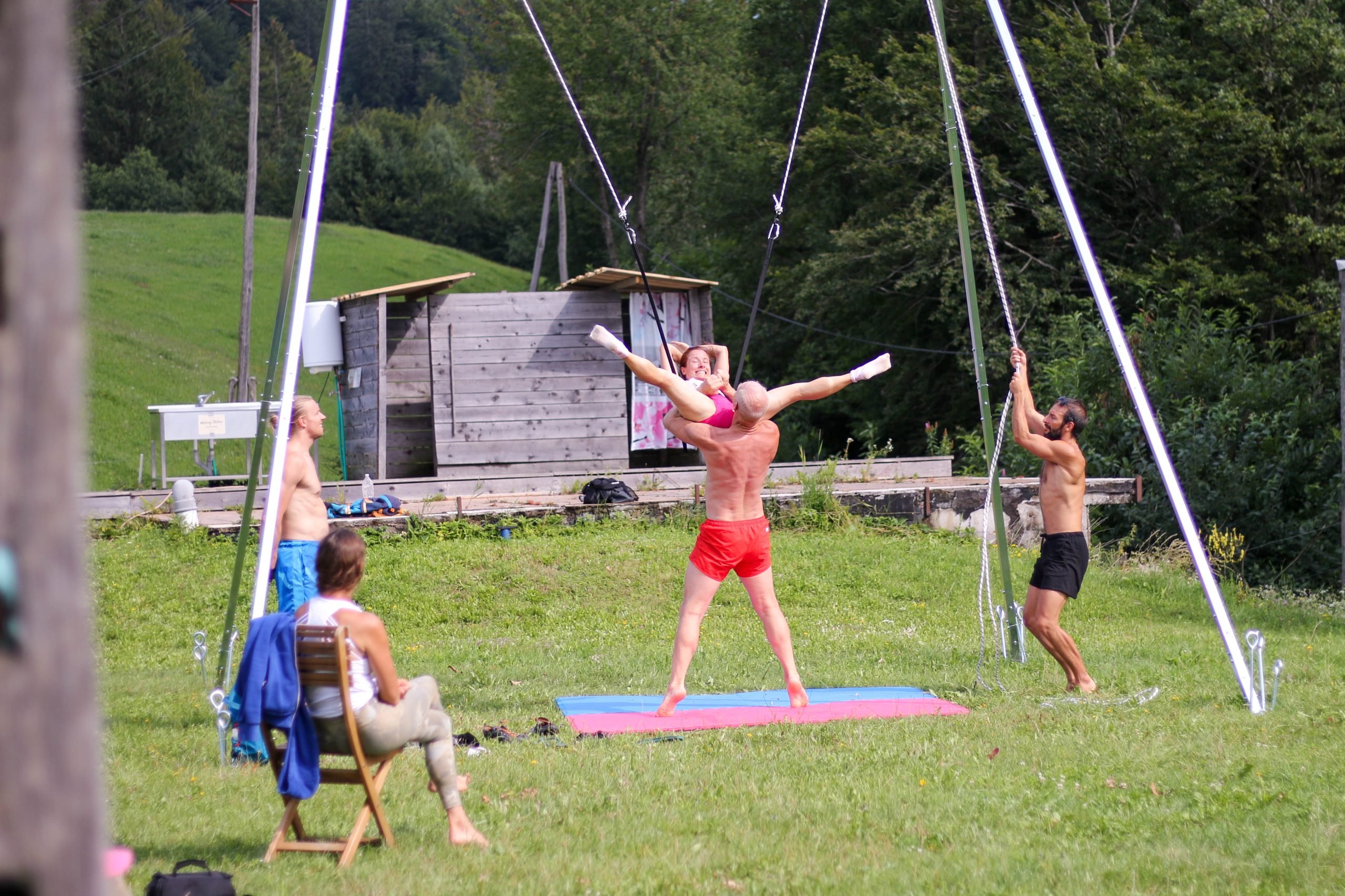 WHAT:
4 weeks of high level, residental Acro Teacher Trainning. 10 teacher trainers for max 25 students!
WHEN:
29. 7. – 25. 8. 2024
WHERE:
Magical farm in green hills of Slovenia, Europa
TEACHER TRAINERS:
Martin Kvist (SAFE acrobatics)
Verena Lanena (SAFE acrobatics)
Paulo Carolo (Sunshine  acro)
Pri 
Tanja&Ales (SAFE acrobatics)
Kasper M. Nielsen (SAFE acrobatics)
MORE DETAILES:
Prices include sleeping in rooms with privat bathroom, amazing local food and 7 hours of training per day. Evenings are reserved for therapy, lectures, bonfires, sauna and jakuzzi.
We offer regular, vegetarian and vegan food.
We also have some places for tents and campers.
PRICES:
Early bird price(before 1st of Feb) only 2950€ for a room with private bathroom, 14day module for 1750€.
Regular prices 3300 full event, 1950€ 14 day module.
Registration link HERE if you allready know you want to join SAFE acrobatics family.