NYEPI ACROYOGA RETREAT
March 9, 2024 @ 8:00 am

-

March 12, 2024 @ 5:00 pm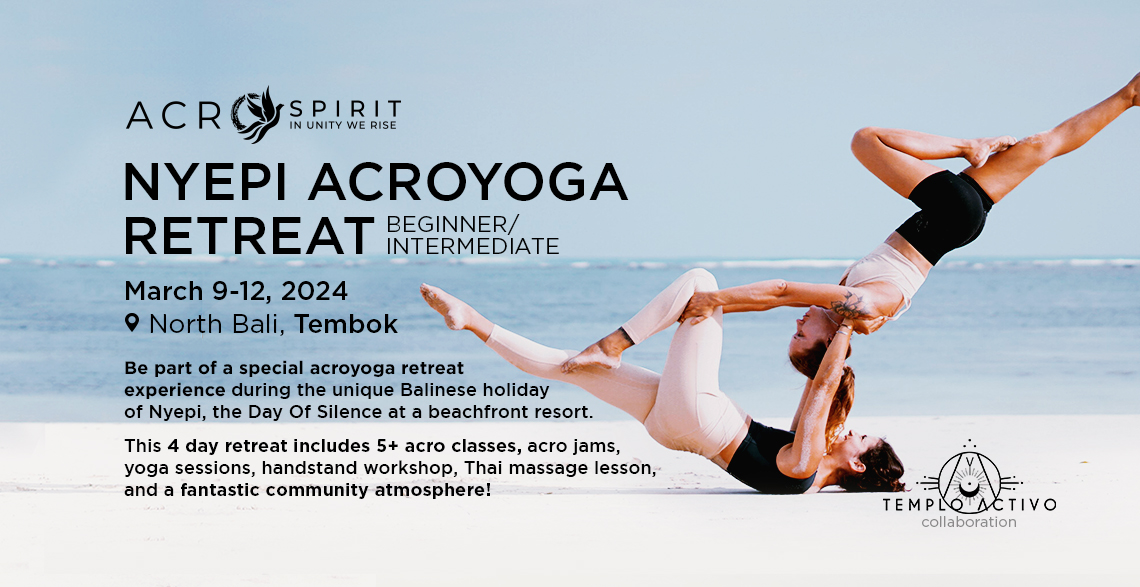 NYEPI
ACROYOGA RETREAT
BEGINNER/
INTERMEDIATE
March 9 – 12, 2024
North Bali, Tembok
Join a magical Nyepi experience at a beachfront resort
with our acroyoga community. 
Be part of a special acroyoga retreat experience during the unique Balinese holiday of Nyepi, the Day Of Silence.

You will spend 4 days and 3 nights in a beautiful beachfront resort in Tembok, North Bali, together with our AcroYoga community, all under the guidance of our highly skilled acro teachers and retreat hosts.
During the retreat you will get 5+ acro classes, acro jams, yoga sessions, handstand workshop, Thai massage lesson, Silent Day activities, and a fantasticcommunity atmosphere!
​
It's going to be epic, memorable and deeply connective, so don't miss out!