New Zealand Level UP Acro Intensive
January 24, 2020 @ 4:30 pm

-

January 26, 2020 @ 4:30 pm

$225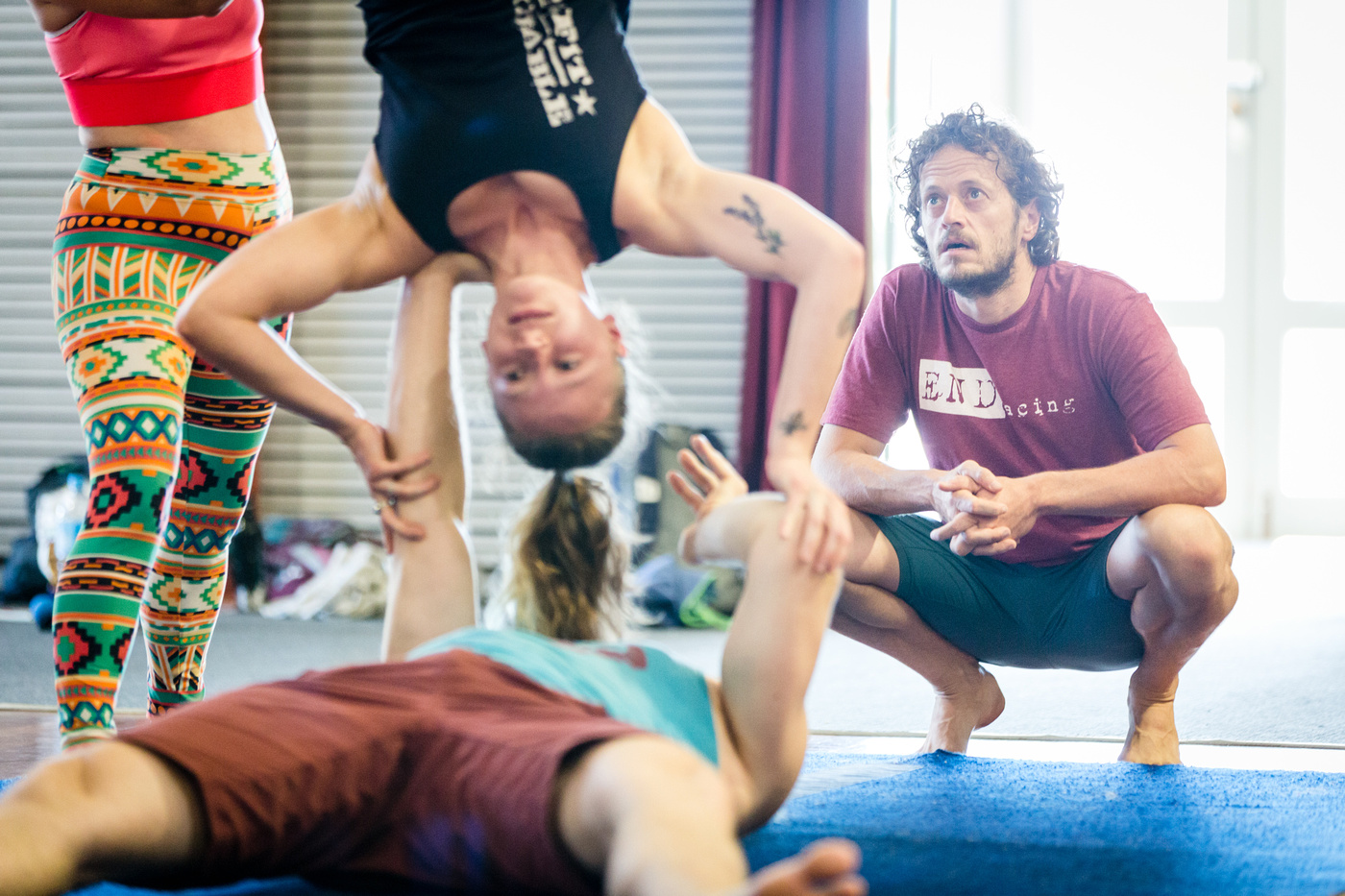 In this 15-hour acro intensive with Jason and Chelsey, we'll explore a systematic and progressive way to approach the shift from advanced beginner to intermediate and intermediate to advanced– giving you tools to take your practice to the next level. We'll work throughout six acro modalities: standing, handbalancing, popping, inversions, spinning/rotation, and monolimb work.
This will also serve as an add on to our Acro Mastermind Teacher Training. Students can use this as a way to level up, brush off their skills or just come play before the teacher training starts!
** If you are a local, Please email jandc@jandctraining.com to direct deposit to our NZ account!
THINGS TO KNOW
This training is for intermediates and up.
The cost does NOT include accommodation. Please book your rooms as soon as possible.
If you have questions about your ability, please contact Jason and Chelsey at jandc@jandctraining.com.
WHAT TO EXPECT
15 hours of fun, intense, and challenging work
A training regime that you can remember and take with you
Tools and progressions to take your practice to the next level
PRE REQS
1 min free star
30 sec tuck sit
1 min foot to hand
1 min shoulderstand
The ability to be stacked or stack a human on one leg
SCHEDULE
Friday, January 25th / 5-8PM
Saturday, January 26th / 10AM – 1PM & 2:30PM – 5:30PM
Sunday, January 27th / 9AM – 12PM & 130PM – 430PM