New Years Acro Retreat (DK)
December 28, 2020 @ 1:00 pm

-

January 2, 2021 @ 5:00 pm

400EUR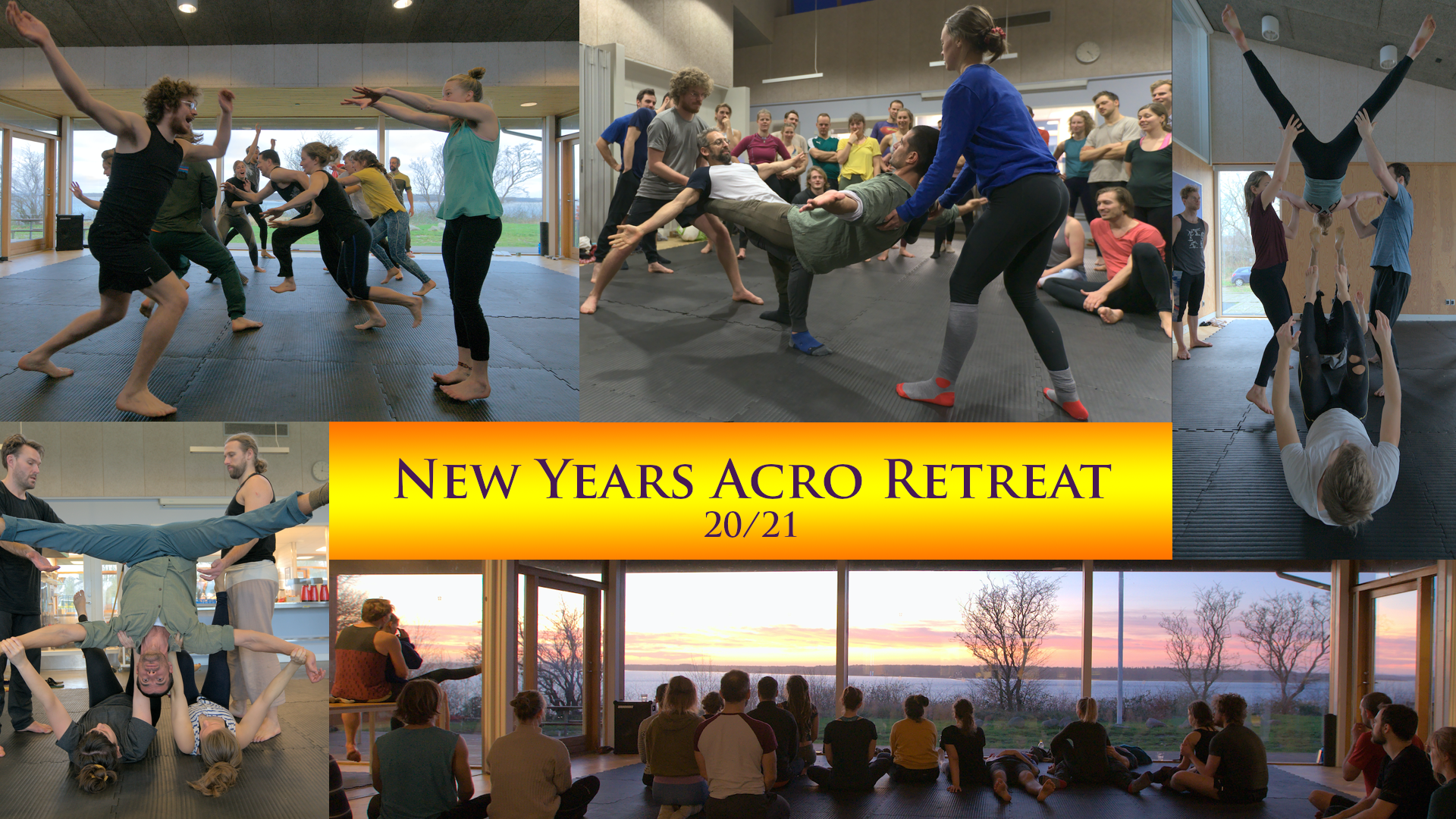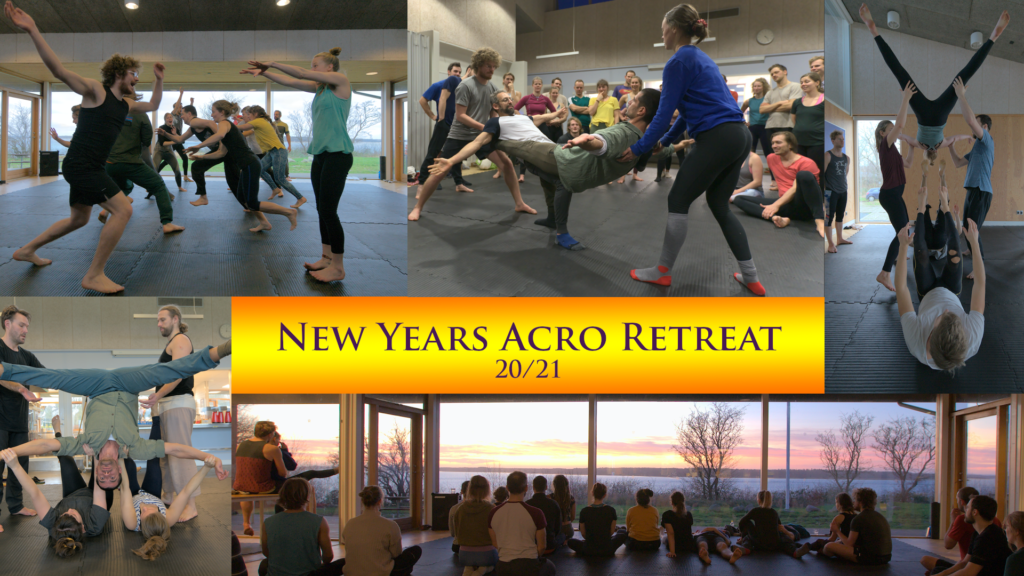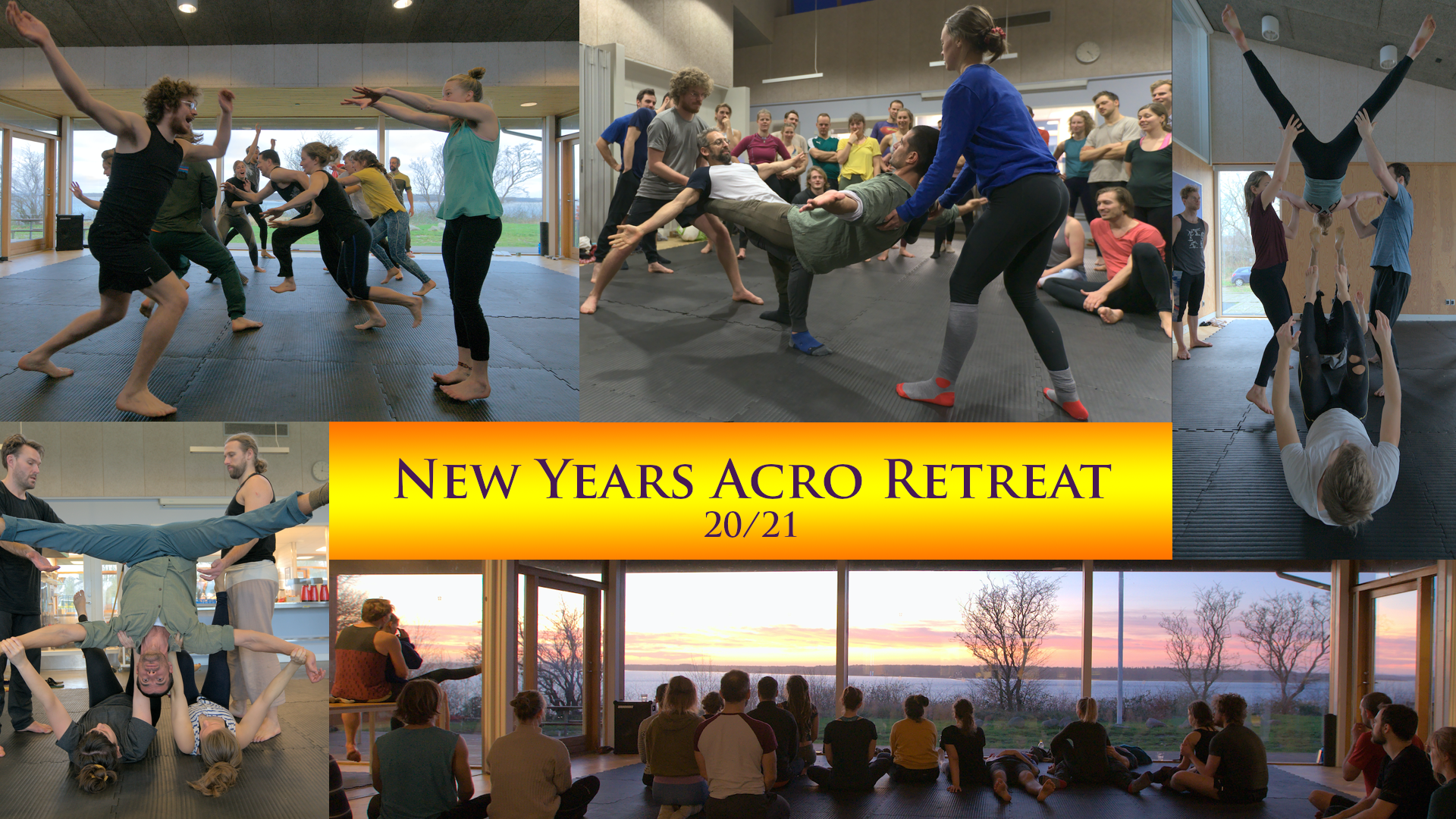 Check this event page for updated info!
New Years Acro Retreat.
Monday 28th December 2020 to Saturday 2nd January 2021.
All participants must take a covid test before the retreat.
2020 hasn't been the best year. So let us retreat together and celebrate the beginning of a new and hopefully better year!
We are happy to invite you for this six day high quality acro training. Central elements in the retreat are: new friendships, fun, music, yoga, acrobatics, great food and lovely surroundings.
The meals are mostly vegan, organic and always delicious. Served by Anna Sofie Fornitz Vording.
In all acro workshops you will be able to choose between an advanced level or intermediate level workshop, depending on your preferences and experience level.
The prerequisites for attending this retreat are:
– a negative covid test taken less than 72 hours before the retreat.
– having attended at least 15 classes before.
– both fly AND base 30 seconds of Star, Side Star and Shoulder Stand.
– 30 second handstand against a wall.
The retreat takes place in the beautiful cabin Ingeborg with a stunning view over Roskilde Fjord. Easily reachable with public transport, which we will help coordinate.
The retreat is six days long, starting at 13.00 the 28th December and ending in the afternoon 2nd January.
PRICES (per person including accommodation, food and drinks):
 Early bird (14 tickets)
2900 DKK / 400 EUR: Dorm bed
3400 DKK / 470 EUR: Couples' platform in dorms
3900 DKK / 550 EUR: Double room
 Early bat prices (14 tickets)
Prices go up by 200 DKK or 30 EUR.
 Late whale tickets (14 tickets)
Prices go up by 200 DKK or 30 EUR.
Registration opens November 2nd. People who are attending this event page are guaranteed the early bird price when the ticket sale begins.
There is room for 42 participants. The retreat was fully booked the previous four years. If you can't afford the ticket, ask Emil about options of work exchange. You can cancel until 28 days before the event for a 200 DKK cancellation fee.
If we need to cancel the event, you will be given a full refund.
Emil is the main organiser and planner of the retreat. He is a central figure in the Copenhagen acroyoga community, and he is known for his positive and calm attitude.
Julie Hendel & Peter Hunter are confirmed teachers. Three other teachers will be announced once they are confirmed.
We really look forward to this holiday with you all.
WORDS OF VISION
We want to make our the world a better place with this event. Our primary aims are to let everyone who participates
1. Live sustainably by minimising environmental impact.
2. Build trust to and friendship with each other, and feel part of a loving community.
3. Become stronger and more skillful with our physical bodies.
ACTIONS
– All the food we buy is plant-based, and primarily local and organic.
– We receive some surplus food from production companies, which reduces food waste.
– We encourage participants to travel by land if possible. We offset the carbon emissions from airplane travel by the teachers, and we ask our international participants to do the same (details are provided when you sign up).
– Focus on HOW we practice no matter WHAT we practice, including respectful communication.
– We do our best to make sure everyone feels included.
– We prioritise ice breaking and friendship building activities.
– Progressive teaching with safe progressions for everyone.
– Strength and flexibility in the mornings, incl. yoga.
– We emphasise good technique and not rushing to complete a trick. Instead making sure we avoid injuries and ensure having fun!