Learn hand 2 hand with Christian Gieger in Karlsruhe
January 11, 2020 @ 2:00 pm

-

5:00 pm

€30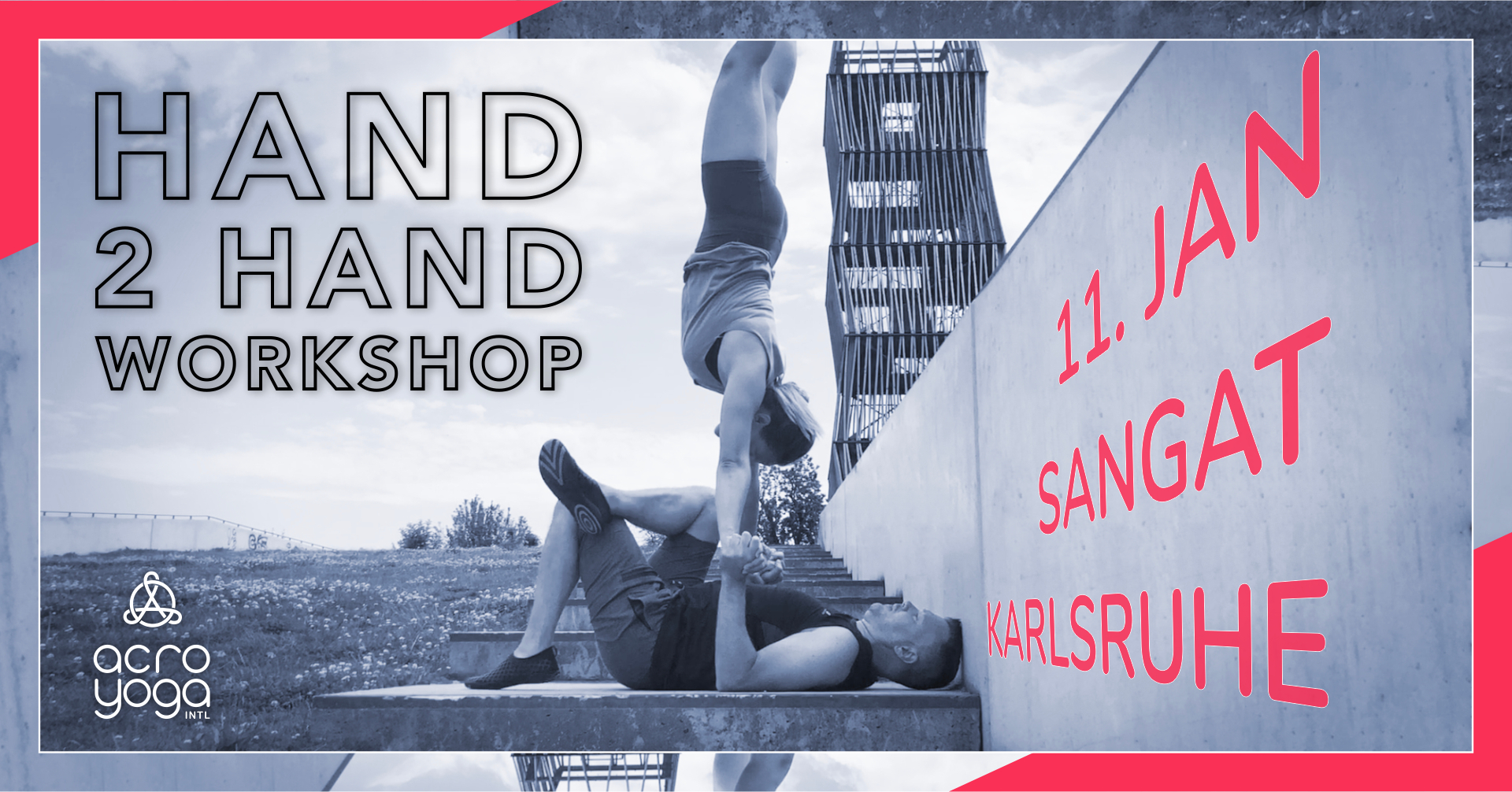 Learn hand 2 hand with Christian Gieger
Handstanding on the hands of a lying person! Sounds exciting – it is, and above all it is feasible!
To participate in the workshop you need 3 requirements:
You want to learn hand 2 hand!
You can fly a star stably OR base it.
You can hold a handstand on the wall or with a spotter for 20-30 seconds (Flyers & Bases).
Have a plan!
With special exercises for the flyer and base we work on all the elements we need to achieve a stable H2H:
Connection: the physical connection, our h2h grip as well as the interpersonal connection – Communication is key!
Alignment: if everything is aligned we can use strength sensibly
Technique: a clean technique saves many attempts
Balance: as the last element in the chain it is the balance that keps the flyer up
You decide whether you want to be a flyer, a base or both. Be sure to bring writing materials and a mobile phone with a video function.
Date:
11 January 2020
Time:
14:00-17:00
Investment:
per Person: 30.-€
Team of 3: 75.-€
Location:
Sangat – Raum für Yoga und Klang
Gartenstr. 72
76135 Karlsruhe