Lanzarote Winter Retreat Surf~Acroyoga~Yoga~Hiking
February 23, 2020

-

February 29, 2020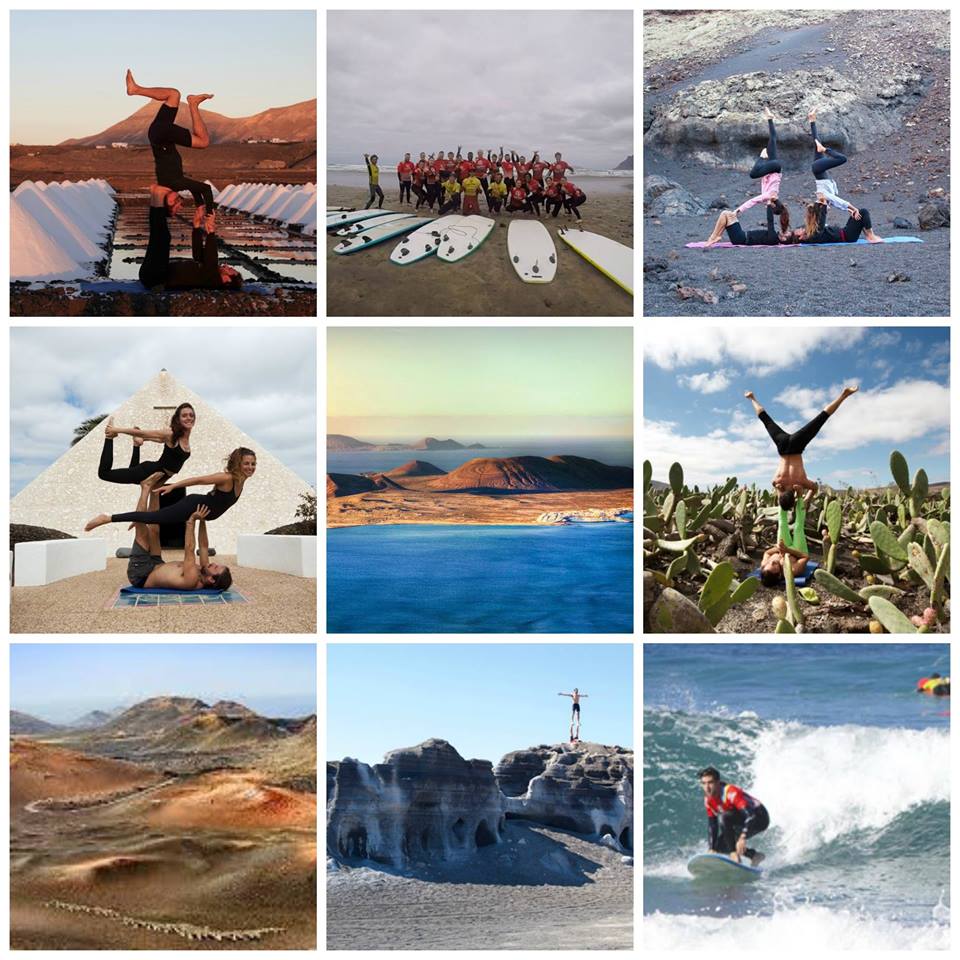 ??? Surf, Acroyoga, Yoga and Hiking Winter Retreat in Lanzarote ???
23rd to 29th February 2020
?Would you like to spend a week in the middle of the winter surfing on one of the largest and most beautiful sandy beaches in the Canaries? Learn and deepen your Acroyoga skills from basic poses and transitions, to pops, whips, funny and crazy washing machines or standing Acro?? Get up every day giving you a session of Yoga or Therapeutic exercise?? Walking on Volcanoes? Discover small corners of Lanzarote from the hand of Canarian People??Tasting delicious local Food?
?We are going to spend a week in Lanzarote doing Surfing, Acroyoga, Yoga and Hiking, exploring the island from the hand of local people who will bring you a unique and incredible view of this small island full of secret spots …
? It will be a very authentic and enriching experience that will allow you to connect with yourself and other friends motivated by living a full life in intimate contact with nature, surrounded by beautiful people. It is a unique opportunity for personal development in which you could work different aspects of your personality through challenging activities full of beauty.
More info: acrologyteam@gmail.com
https://www.facebook.com/events/423752595157456/
acrologyteam.com