Hobs and Aaron at the Movement Sanctuary!
December 20, 2019 @ 6:00 pm

-

December 22, 2019 @ 6:00 pm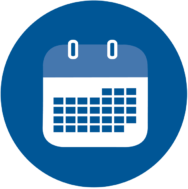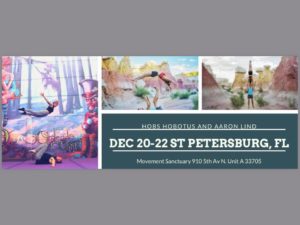 Icarian Games, Foot to hand and Hand to hand
with Aaron Lind and Hobs Hobotus
Weekend of Fun and Training:
**Aaron and Hobs are planning an all-levels Acro experience for anyone wanting to learn more about Icarian Games, Ft2h or H2H! Each session there will be a beginner-friendly and an intermediate/advanced class led by them, ensuring that everyone attending is able to work on content appropriate to their level of experience.
Weekend Pre-Requisites:
Strong muscles, healthy joints, willing to spot, work as a team and communicate kindly 
*If you are unsure about doing the whole weekend, come to Friday, as that will be very accessible material and we can decide from there…
PRE-REQS:
Standing: Bird, Camel, Two High…10+ seconds each
L-base: Reverse Star, Foot to Hand, Tuck Sit…20+ seconds each
BONUS Pre-Reqs: to get more out of the weekend
Standing: 10 sec hand to hand, rev h2h, 20 sec ft2h and rev ft2h
L-Base: Consistent pops to extended ft2h, 10 sec h2h, comfortable with fancy footwork
Friday:
6-9pm People Tossing Fundamentals
We will set the technical foundations for both Icarian Games and Standing lifts by reviewing good form and technique before we get into all the crazy tricks that the weekend has to offer!
Saturday
10-1 pm Standing Acro part 1
4-7 pm Icarian Games part 1
Sunday
10-1pm Standing Acro part 2
4-7pm Icarian Games part 2
Investment:
$200 prior to 11/15/19, $225 thereafter
Super deal:
Aaron is hosting an Icarian and H2H weekend in Jacksonville Dec 6-8 at a fantastic new training space called Warehouse Yoga. $300 gets you both events, which totals 5 days, 30 hours of quality training for one super low price!
Bios:
Hobs is one of the most playful and friendly Acro monkeys you will ever meet! His love for all things Acro is delightfully infectious and irresistible. He is a charismatic and compassionate Acro teacher with a clear voice, and a giving and caring approach to students. His commitment and dedication to the practice is obvious in his excellent technical skills, intelligent progressions and clear demonstrations.
Aaron Lind has offered uplifting, educational, and empowering acro experiences consistently for over 11 years across North America, Mexico, Canada, Europe, and Asia. He has not taught on Antarctica (yet!). He offers classes, workshops, weekend intensives, training retreats, a 90 hour immersion system, and a 200 hour teaching mentorship course for those interested in leading acrobatics classes.
Aaron's teaching philosophy is that through progressive training and attention to detail at a fundamental level, challenging skills become accessible, aesthetic, efficient, safer, and more fun!