Handstand Extravaganza Convention
September 1, 2021

-

September 5, 2021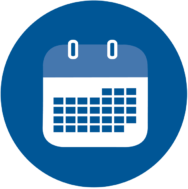 ? Sicily, 1-5 September 2021 ?
➡️ www.handstandconvention.com
The 2nd edition of Extravaganza is happening and we are so excited about it! ??‍♂️ 
The first edition was such a success thanks to all of you that we are looking forward to the next one ?
5 whole days to gather all the handstand lovers and to practice, learn, train and rediscover the full potential of your body with international handbalancers and professional teachers. 
☑️ More than 5 simultaneous workshops
☑️ More than 5 training hours per day
☑️ A lot of international teachers
☑️ Indoor and outdoor training spaces
☑️ An endless stunning beach
☑️ Handstands, jams, olympic games and Extravaganza nights
☑️ Live music and performances
☑️ A final party! 
❕ This event is for everyone. You will always find the workshop which better suits your current level. Classes are planned to ensure tailored training for each participant, from the VERY beginner to the VERY advanced.
Visit our website ? for all the info you want to know, including
✔️ Our Extravaganza program
✔️ Our talented teacher crew
✔️ Food and accommodation
✔️ Location
✔️ Costs and registration
? ? This year we will also have a specialized nutritionist and chef catering fulfilling tasty and healthy meals for the convention every day and tailored to our handstand training! ?‍♀️
? The Super Early Bird price is valid for the first 20 bookings.
? Registrations open on our website! 
Do not hesitate to get in touch with us for any further info:
info@handstandconvention.com
? Be ready to dive into a magical world of handbalance, connection, practice and sharing, 
⚠️ Important Disclaimer ⚠️
Handstand practice is known to create obsessive addiction and this event might considerably intensify yours!! 
➡️ www.handstandconvention.com