German AcroYoga Kula Celebration
July 2, 2020

-

July 5, 2020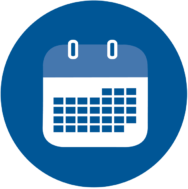 SAFE THE SATE: 2nd – 5th of July 2020
www.germankula.com
Teachers & artists confirmed:
Erik Manouz, Almuth Kramer, Lucie Beyer, Christian Gieger, Afia Joy, Ales & Tanja, Marius Beyer, Evan Cohn, Sara & Jannik aka Feel the Flow, Andres aka Bhavanga Yoga, Jules Kühner, Marina Stützle aka Heaven on Earth, Lucia Ballmann, Luka & Sarah from Berlin, Simon Kathan, Satya Holznagel, Ingrid Quintana and more to come ;)What to expect?
All level workshops & classes:
Acrobatics, Handstands, Healing Arts, Meditation, Yoga, Dance, Lectures, Thai Massage, Yin Yoga, Singing…
NATURE; AWESOME WORKSHOPS; LOTS OF YUMMY ORGANIC FOOD; MUSIC; DANCE NIGHT; CONCERT; FUN; COMMUNITY!!!
One love ♥