Dutch AcroYoga Festival: Winter Edition 2020
January 15, 2020

-

January 16, 2020

€68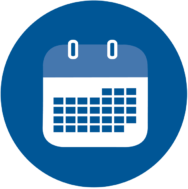 We are super happy to announce a new edition of the Dutch AcroYoga Festival: Winter Edition 2020 (February 15 & 16) will be organised by Lennert & Yvonne!
The festival is in an easy-reachable and beautiful sportscentre in Oegstgeest (near Leiden). There are 2 big separate area's with tatami mats (ideal for people who are sensible to noice).
Special guest teachers Pri & Jen, all the way from Spain and famous for their whip-pops and icarians, will please you with 4 juicy workshops!
More teachers and workshops will be announced soon.
There will be multiple workshops every round.
Note that this is also a beginners friendly festival since we have beginner workshops every round. Feel free and happy to join for a weekend of Yoga, AcroYoga and Thai massage.
You don't need to bring a partner, you'll meet loads of friends to play with you at the festival!
? There will even be a photographer to capture your favorite moments?
? Live music.
TBA Soon.
Saturday Food???? there is no lunch break but please bring some snacks for in between the workshops.
Sunday Food???? there will be a potluck style lunch. So please bring some food and label if its vegan or vegetarian. And please bring your own plates, cups etc.
Note: we will bring some food but this will not cover your full needs.
TEACHERS
Pri & Jen (S)
Lennert en Yvonne (NL)
More TBA
DATES
Saturday February 15, from 12:30 – 20:00
Sunday February 16, from 10:00 – 20:00
CONTRIBUTION
Saturday February 15, Super Early Bird* € 39,-
Saturday February 15, Early Bird** € 44,-
Saturday February 15, Normal € 49,-
Sunday February 16, Super Early Bird* € 39,-
Sunday February 16, Super Early Bird* € 39,-
Full weekend, Super Early Bird* € 68,-
Full weekend, Early Bird** € 78,-
Karma yogi's will get € 15,- discount each day (spots limited).
* Super Early Bird, until: December 31 or first 30 tickets
** Early Bird, until: January 25 or first 60 tickets
Tickets are non-refundable, but you can swap your ticket(You can't spilt weekend tickets in day tickets). Please, then send us an e-mail with the lucky one in CC.
REGISTRATION
Fill in this form:
https://docs.google.com/forms/d/e/1FAIpQLSckebDY4K8G4grlc2MeHLyOdyaeHuPfLGSHM1ko_1Oq_D3PWA/viewform?vc=0&c=0&w=1
PAYMENT DETAILS
Bank account: NL40SNSB0925977055
Name: Turn and Twist
Description: 'Your name', AY Winter Edition, 'date(s) joining'
LOCATION
Sportschool Rob van der Hoorn, Geversstraat 5, 2341 GA Oegtsgeest
? There is plenty of free parking space.
? If you come by public transport, it's a 25 minute walk from Leiden central station, or take a bus for few stops (5 minutes).
?? Sponsors (nice goody bag ?? for everyone)
Sponsors TBA soon.
Facebook Event
https://www.facebook.com/events/542308893004590/
Website: