Dutch AcroYoga Festival Summer
August 15, 2021

-

August 21, 2021

€40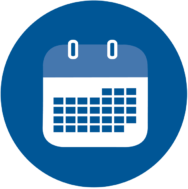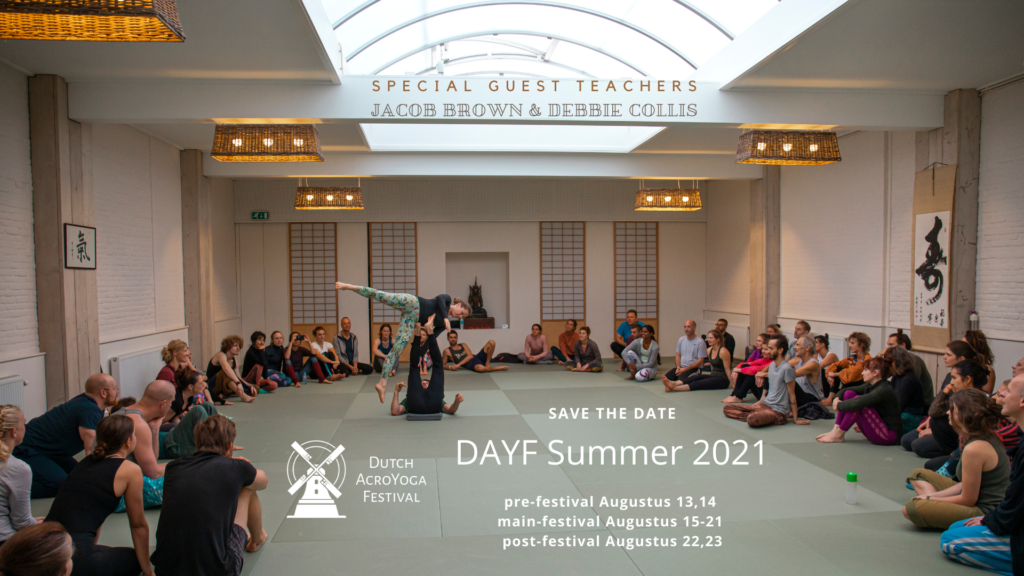 We're super happy to add a new edition of the Dutch AcroYoga Festival to the agenda: DAYF Summer 2021! The DAYF Summer edition is a 7-days festival and will be held on August 15 – 21 at a beautiful location in The Hague.
Food is included and the festival will be held at a nice big venue, where we can also accommodate you for the night. There will be one gym available for jamming (free training) the whole night, away from the sleeping area. So either take your rest, or train into the early hours!
The venue in an easy-reachable and beautiful sportscentre in The Hague. There are 2 big separate area's fully floored with tatami mats (256m² & 324m²).
For pictures see:
Special guest teachers and other national and international teachers will be announced soon. We can already mention that Jacob and Debbie from the USA have confirmed! Jay!
There will be multiple workshops every round, with a minimum of 3/4 workshops every round (beginner / intermediate / advanced).
See schedule:
Note that this is also a beginners friendly festival since we have beginner workshops every round. We advice you to take a few AcroYoga or Acro classes though. Feel free and happy to join for a day, a weekend, or the whole week that is full of Yoga, AcroYoga and Thai massage.
You don't need to bring a partner, you'll meet loads of friends to play with you at the festival!
? There will be a photographer to capture your favorite moments ?
? Live music
????
All food included!
HOSTING
You can sleep in the gym. Spots are limited, so book your spot on time!
TEACHERS
Jacob & Debbie (USA)
Pri & Jen (ES)
Sytske & Trevor (NL)
Lennert & Yvonne (NL)
More TBA Soon.
See: https://dutchacroyogafestival.com/dayf-teachers/
MUSIC
TBA soon
DATES
PRE-FESTIVAL: AUGUST 13 – 14 (Pri & Jen)
MAIN-FESTIVAL: AUGUST 15 – 21
POST-FESTIVAL: AUGUST 22 – 23 (Jacob & Debbie)
Ticket prices see:
REGISTRATION
Fill out the form:
https://docs.google.com/forms/d/e/1FAIpQLScVZX_LLFFpwpFZxD5yfWTTvvZGhhpUDHAIlaDDwVyeiKwkYQ/viewform
PAYMENT DETAILS
Bank account (IBAN): NL40SNSB0925977055
BIC/SWIFT code: SNSBNL2A
Name: Turn and Twist
Description: 'Your name', DAYF Summer 2021, 'Date(s) joining'
For questions send an e-mail to: info@dutchacroyogafestival.com
LOCATION
Lu Gia Jen
Baambruggestraat 8A
2546 SK Den Haag
The Netherlands
MORE INFO
FOLLOW:
https://www.facebook.com/DutchAYF/
——-
POST-FESTIVAL: AUGUST 22 – 23 (2 days) led by: Jacob Brown & Debbie Collis (USA)
——