Colorado Acro Fest
February 14, 2020

-

February 16, 2020

$150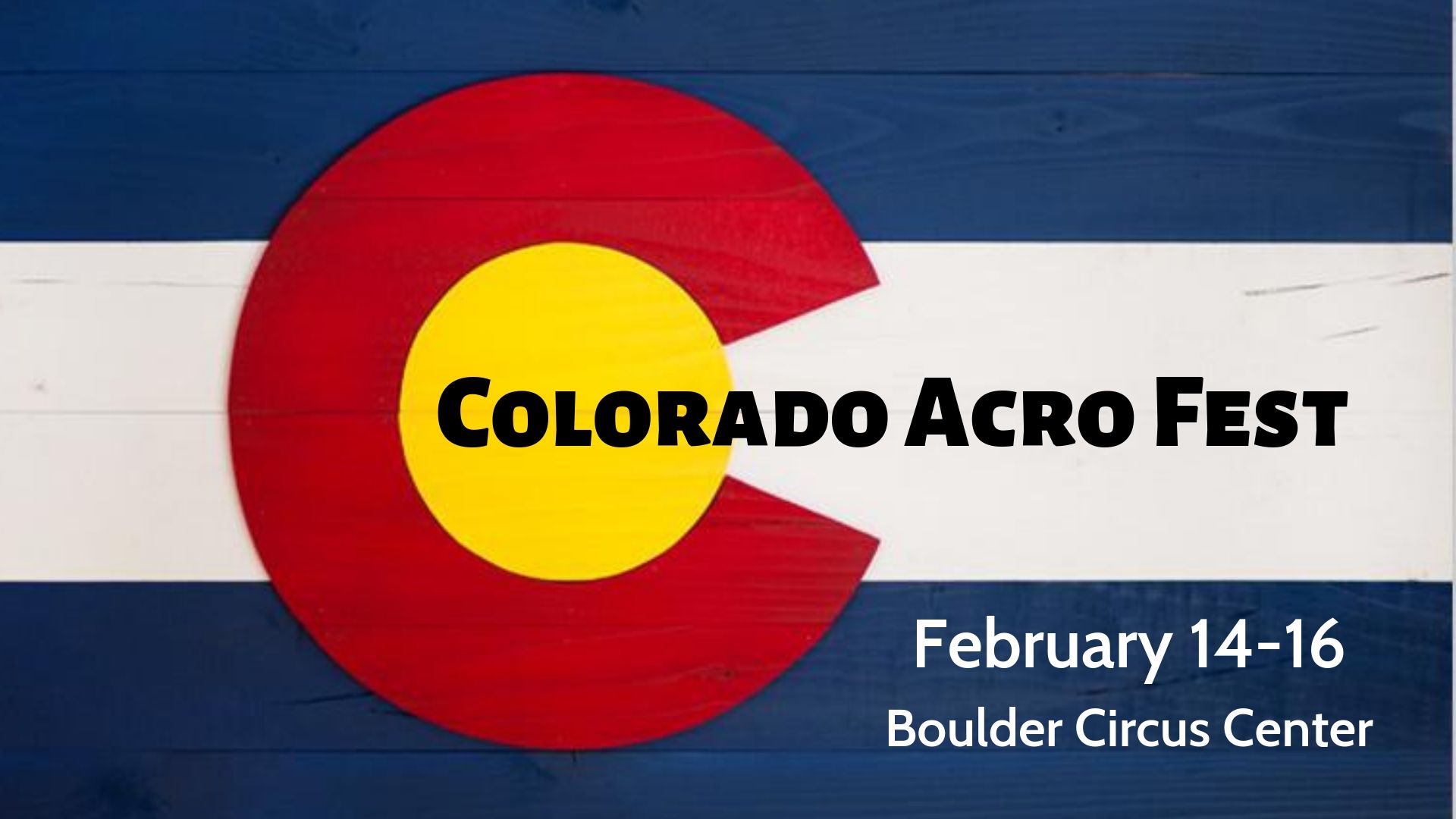 COLORADO ACRO FEST!
S A V E T H E D A T E
♦️WHEN:
February 14-16, 2020
?WHERE:
Boulder Circus Center
4747 26th St
Boulder, CO 80301
❓QUESTIONS:
Email ColoradoAcroFest@gmail.com
Join us Valentines Day weekend to celebrate our l o v e of partner acrobatics, community building and play! Make new friends, learn new skills and enjoy the beauty that is Colorado!
The goal of this festival is to bring practitioners and industry leaders from around the globe together to experience the beautiful CO community, culture and landscape.
Let's get together in celebration of our mutual love of the acro community and all the styles of acrobatics that encompass this growing practice.
We will be including instructors from every tradition from circus acrobatics, to cheer, to acroyoga, to icarian, to yoga slackers, to dutch acrobatics and beyond.
Friday we will be offering a 6 hour day long intensive as an add on to the weekend festival pass. You are eligible to attend the Friday intensives if you are attending the festival.
STAY TUNED FOR OUR AMAZING TEACHER LINE UP!
?TICKET PRICES:
Weekend Ticket (Saturday – Sunday)
SUPER Early Bird Ticket (first 10 registrants only): $150
Early Bird Ticket: $175 before Jan 10
Late Bird Ticket: $200 after Jan 10
FULL Weekend Ticket – Includes a Friday Daylong workshop of your choice
(Friday – Sunday)
SUPER Early Bird Ticket (first 10 registrants only): $225
Early Bird ticket: $255 before Jan 10
Late Bird Ticket: $300 after Jan 10
?FACEBOOK: https://www.facebook.com/events/1306016959567056/?active_tab=about
?WHO:
Everyone! This festival is passionate about supporting diversity and cultivating an inclusive, consensual, and supportive environment to experience acro!
?WHAT:
A wide array of acro classes ranging from raw beginner – advanced practitioner in both in L basing and standing acrobatics.
?Where: Our very own center for all things circus arts: Boulder Circus Center! For more info on classes and events visit https://bouldercircuscenter.net