Calgary Acroyoga Festival 2023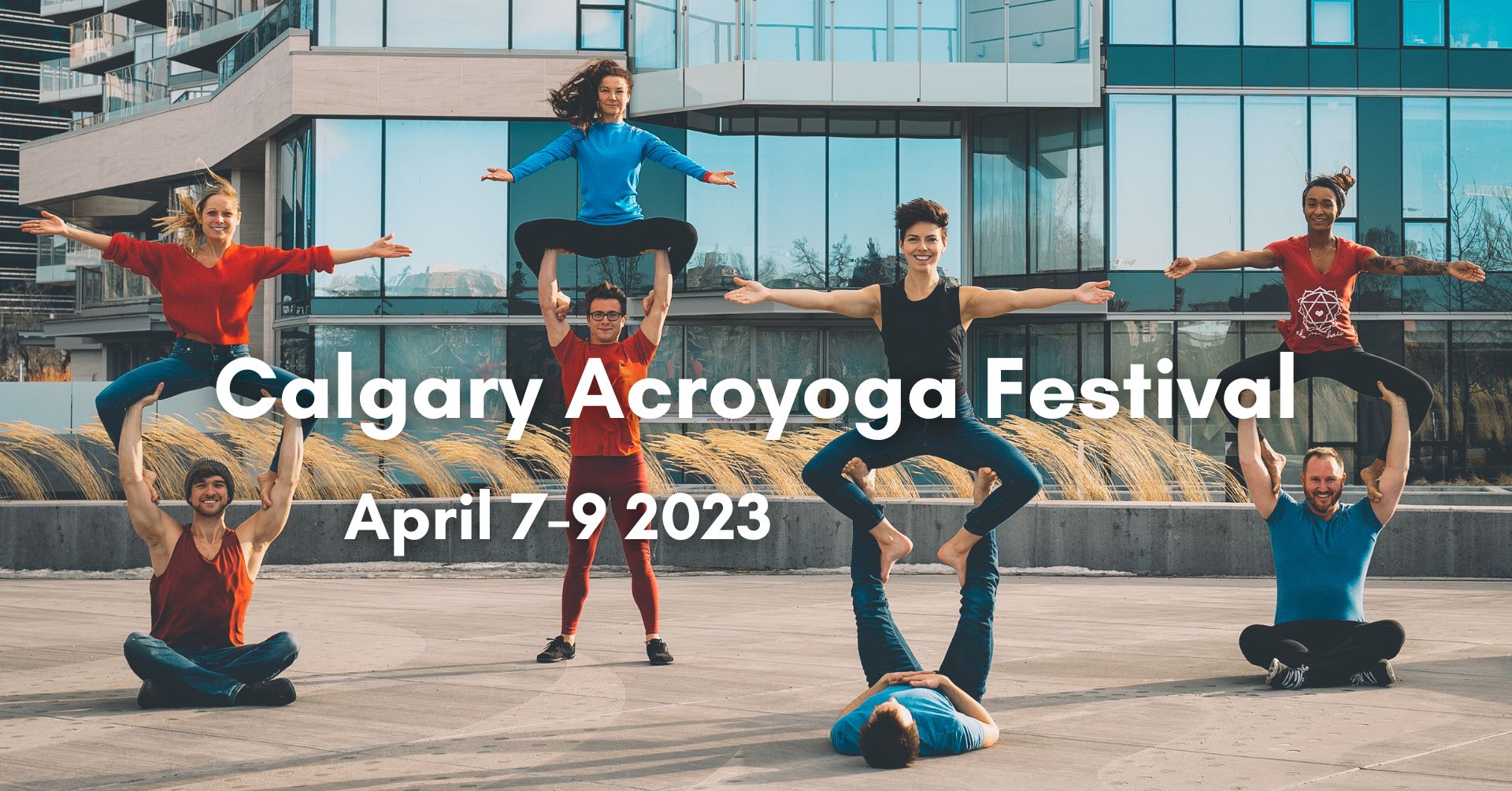 Welcome to the biggest Canadian gathering of the spring!
14 hours of acroyoga focused workshops with simultaneous beginner & advanced classes, with an evening event on Saturday night.
In our third festival we're looking to innovate on our Saturday night event. Expect something different on Saturday night!
---
26 Teachers from across North America:
Heidi Blais
Valtteri Rantala
Reno Gorman
Cody Tudor
Hayley Silberg
Elliot Fudge
Solana Crowe
Debbie Collis
Matt Mofat
Millissa Greenwood
Devon French
Miles Kroeker
Aimee Lynn
Daniel Musashi
Azahlia
Josh Kyllo
Jessica Eastman
Tavis Dowling
Morgan Pack
Priscilla Naber
Steven Flello
Erica Stables
Adam Pike
Aiden Lamb
Sarah Ross
Bryce Hodgkinson
---
Located at Calgary Gymnastics Centre North.
Payment & Pricing:
Early Bird – $230
Full Pass – $255
2-Day Pass – $210
Friday Pass – $110
Saturday Pass – $145
$120 Sunday Pass – $110
To pay please e-transfer contactacroyogacalgary@gmail.com with the password:
elephants
Yes, we changed our email from last year!
---
Schedule:
Classes will fall between 4pm on Friday the 7th and 4:15pm on Sunday the 9th.
Exact schedule TBA.
PRE-FEST
Led by Heidi Blais and Valtteri Rantala, beginning at 9am on April 7th at the festival venue. More details to follow.