barefootyoga.me – AcroVenture Retreat
September 10, 2022

-

September 16, 2022

€650 – €850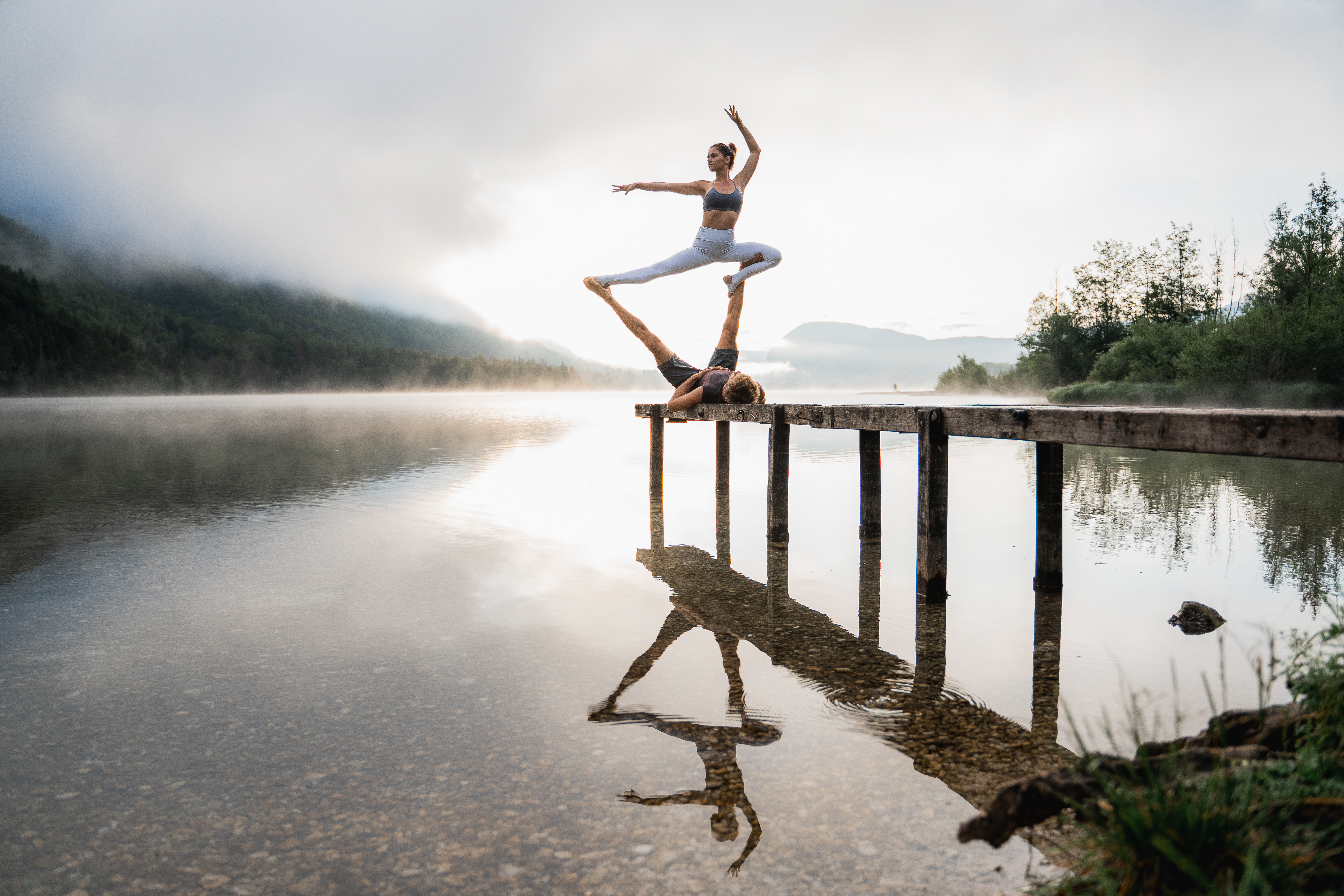 AcroVenture Retreat (10th -16th September 2022)
This retreat offers you a wide range of playful elements, including principles of acroyoga (L-basing, washing machines, whips, pops and flows), functional movement, open play, contact improvisation, martial arts, bodywork, yin yoga and community building. The core of this week will be about cultivating trust, strength and flexibility, within ourselves and as a group of dedicated movers. This retreat is prefectly suitable for beginners as much as for intermediate practioners.
Our teaching style:
Our classes are held in an uplifting, fun and refreshing way. By splitting the main workshops into two levels we can ensure that beginners as much as intermediate practitioners are being met on their level of experience.
Your holiday package:
Alongside an extensive schedule filled with 5 workshops a day, you will find many opportunities to spend your time outdoors. We strive to only chose the best locations to make sure our participants get enough time in a nurturing environment.
Price for your holiday package:
Price range from € 650 – € 850
Returning students and "bring-a-friend" bookings will get up to € 50 discount!
The price includes:
6 x lodging (all rooms are equipped with towels, sheets etc.)
6 x onsite camping (bring your own camping equipment if you choose to camp)
3 x warm vegetarian meals a day
8 hours of workshop content daily
Free Photoshoot with Gabe
2 swimming pools for you to enjoy
Wifi if you need it
Holiday and training all wrapped into a juicy package
For more information please visit : www.barefootyoga.me