Akrophoria Munich
March 27, 2020

-

March 29, 2020

€145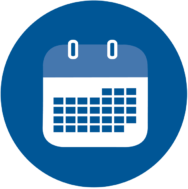 AKROPHORIA is back! Join us for a weekend filled to the brim with AcroYoga, acrobatics, Thai Massage and ***NEW SPECIAL*** even more touch and ***ART***!
https://facebook.com/events/s/akrophoria-27-29-marz-2020-mun/481240549463582/
There are up to three workshops in parallel ensuring that complete beginners as well as reckless acro-addicts are well catered for.
Feel free to bring a partner or come by yourself.
*** SPECIAL HIGHLIGHTS – PHOTOSHOOTING & BODYPAINTING***
ONE FREE PHOTOSHOOTI is given away randomly to one of the first 10 confirmed registrations (full festival ticket) scheduled for Saturday afternoon. You can choose between portrait / body painting / acro pose. Check out https://www.clearminddesign.com/fotoshooting/  for inspirations.
Another 10 photshooting slots are available to be booked by the remaining participants. The photoshootings are 25€ each for 15 minutes including 2 edited pictures high resolution.
There is going to be a Bodypainting Workshop on Saturday afternoon for a small additional fee towards the paint.
* WHEN* Friday afternoon 27th until Sunday 29th of March 2020
 *WHERE* Waldorfschule Schwabing, Leopoldstraße 17, 80802 München (U3/U6 Giselastraße)
*** TICKETS***
Including vegan / vegetarian meals and option to sleep in the school (please bring inflatable mat, sleeping back and anything else you need to feel comportable)
Friday-Sunday: 145 €
Friday 40€ / Saturday 70€ / Sunday 60€.
Helper discounts available (refer to registration form for details)
Registration: https://forms.gle/1Fjgz6GT99oSsCXWA
***IMPRESSIONS https://drive.google.com/file/d/18gUBoGCQ9I5UBwQRQ5QlSWp-OF-X2hZP/view?usp=drivesdk