Acroyoga Summer Festival Belgium 2022
June 23

-

June 26

180€ – 230€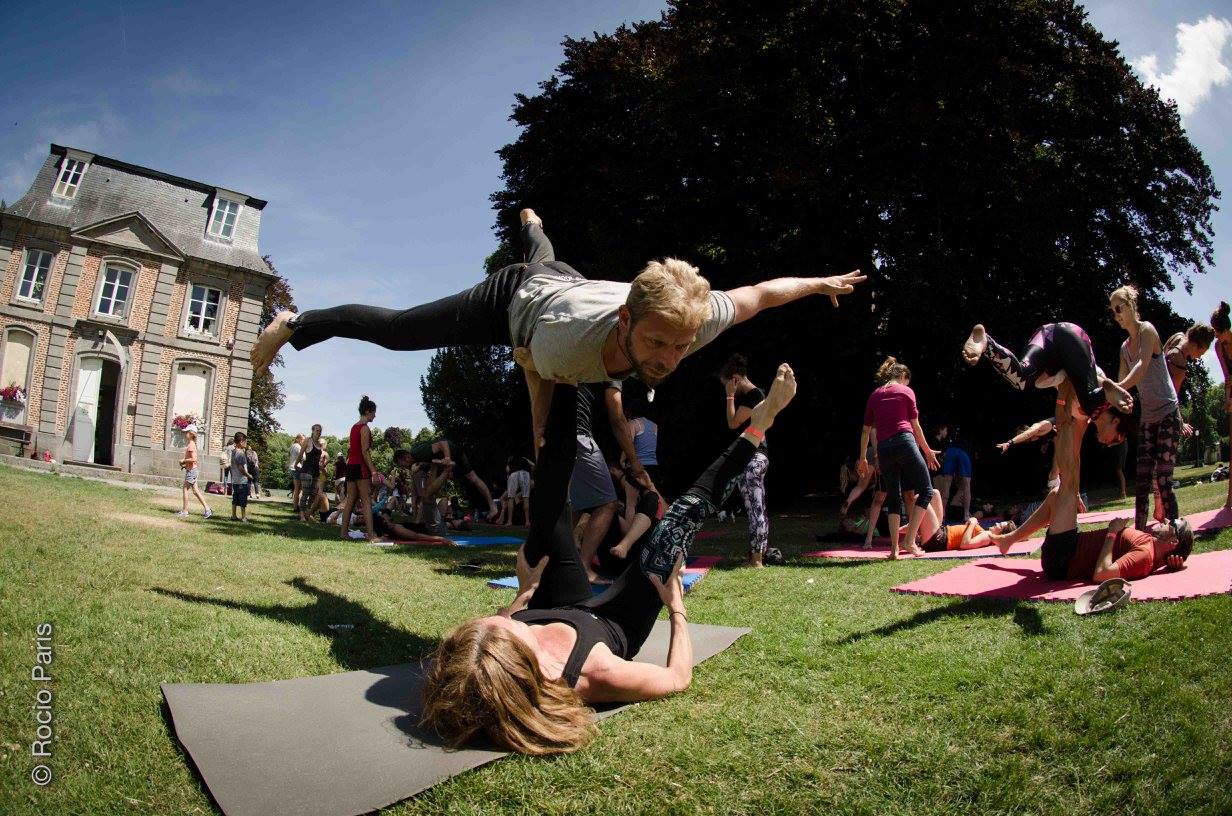 About
This festival is a magical event with AcroYoga, standing acrobatics, handstand training, yoga, creativity, playtime and massage. Once again we will be in a beautiful location, with a huge training hall surrounded by a calm park to rest and have meals together.
Each day, workshops will be offered with a crew of international teachers. We will have a wide variety of workshops for all levels. Evenings, we will celebrate with music, performances, dancing, space to jam, and massage/bodywork.
This festival is a place for people to connect, move, eat, play and get inspired. Our vision is to connect people.
Location
The festival takes place in Parc d´Enghien, an amazing place just outside of Brussels, in a beautiful park.
Workshops are indoor and outdoor. The indoor training area is 1000 m2.
The campsite is in the park, a few minutes walk to the main activities of the festival. Please bring your own tent and camping equipment.  You can arrive and put your tent Wednesday the 22nd of June from 4 pm. The campsites will be open from Wednesday 4 pm to Sunday at 7 pm. Please respect the park and clean up the area when you have been camping, while you are at the festival and when you leave. Thanks for taking care of this park. We really love this place.
Tickets
Your ticket to the main festival includes:
Free access to all workshops
A free camping
Free use of shower and toilets
Delicious vegetarian meals during the festival
Snacks, coffee and tea
Lots of fun and training
Registration
https://forms.gle/f5bnpRRUmbfS6eFH8