AcroYoga Japan Festival 2020
June 6, 2020

-

June 7, 2020

¥4500 – ¥21000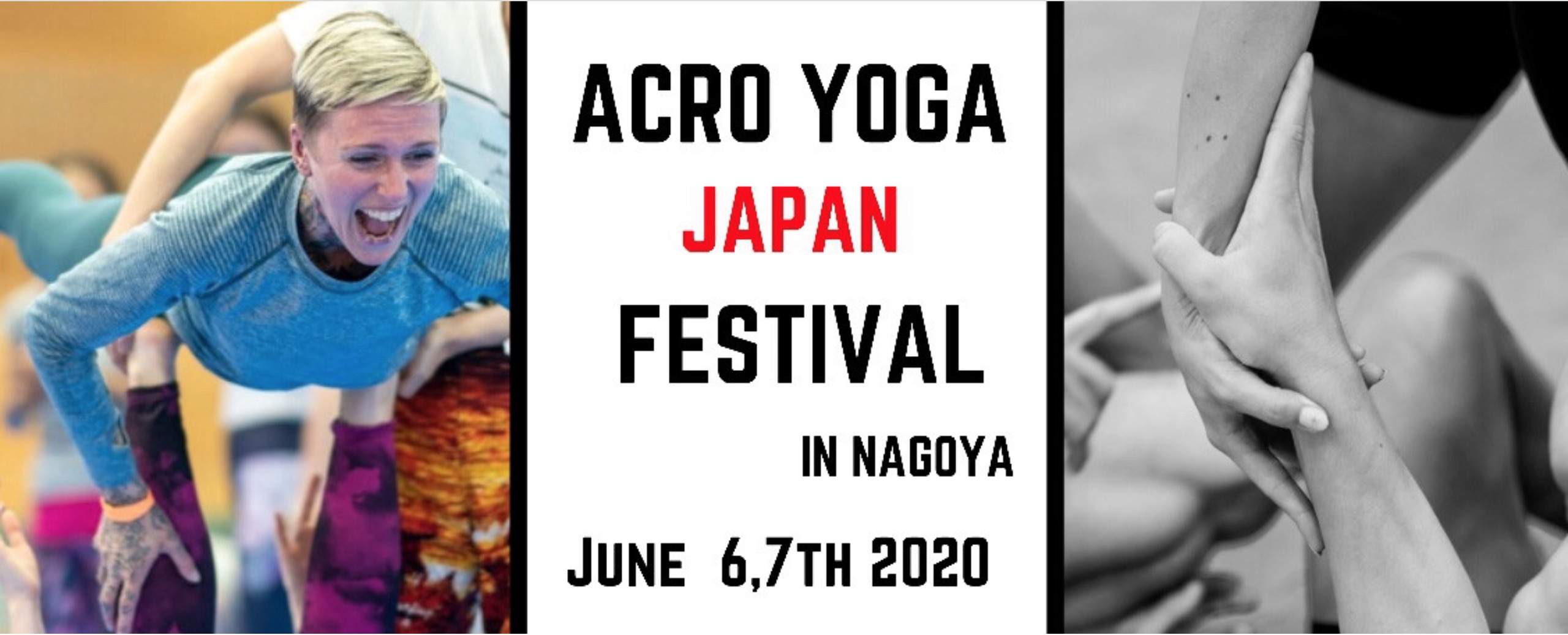 Welcome to Japan's biggest AcroYoga Festival, featuring teachers from all over the world! This year's Fest will be held in Nagoya. Each time slot will feature simultaneous offerings of 3-4 classes at all different levels. Feel free to switch classes at any time! This is your opportunity to explore the offerings of a wide range of teachers and styles of AcroYoga. This year's headliners are Sam and Raquel of YogaSlackers fame, teaching Slacro, a style of acrobatics informed by slacklining with an emphasis on mutual balance. The are joined by a powerful roster of teachers from Japan and the international community with a lot of fun material for you to try. You will go home with lots of fantastic memories, and new friends from all over the world!
International and Japan-based teaching roster includes Sam Salwei, Raquel Hernández-Cruz, Risa Nishiura, Kanako Kinoshita, Yuri Yokose, Sariah Papaya, Ryo Haino, Camellia Nieh, Maxime Aliphat, João Paulo Pereira, and Tom Stringer!
Schedule:
6th June 2020
9:45 Doors open
10:15-17:30 AcroYoga Classes
17:30-19:00 AYJ 7th Anniversary Party and Performances
7th June 2020
9:45 Doors open
10:15-18:00 AcroYoga Classes
<more details on website and FB page!>
https://acroyogafes2020e.localinfo.jp/
https://www.facebook.com/events/561143858016221/
Post-Festival Intensive with Sam and Raquel! Details TBA soon!