AcroCatFest 2023
May 11 @ 6:00 pm

-

May 14 @ 7:00 pm

€330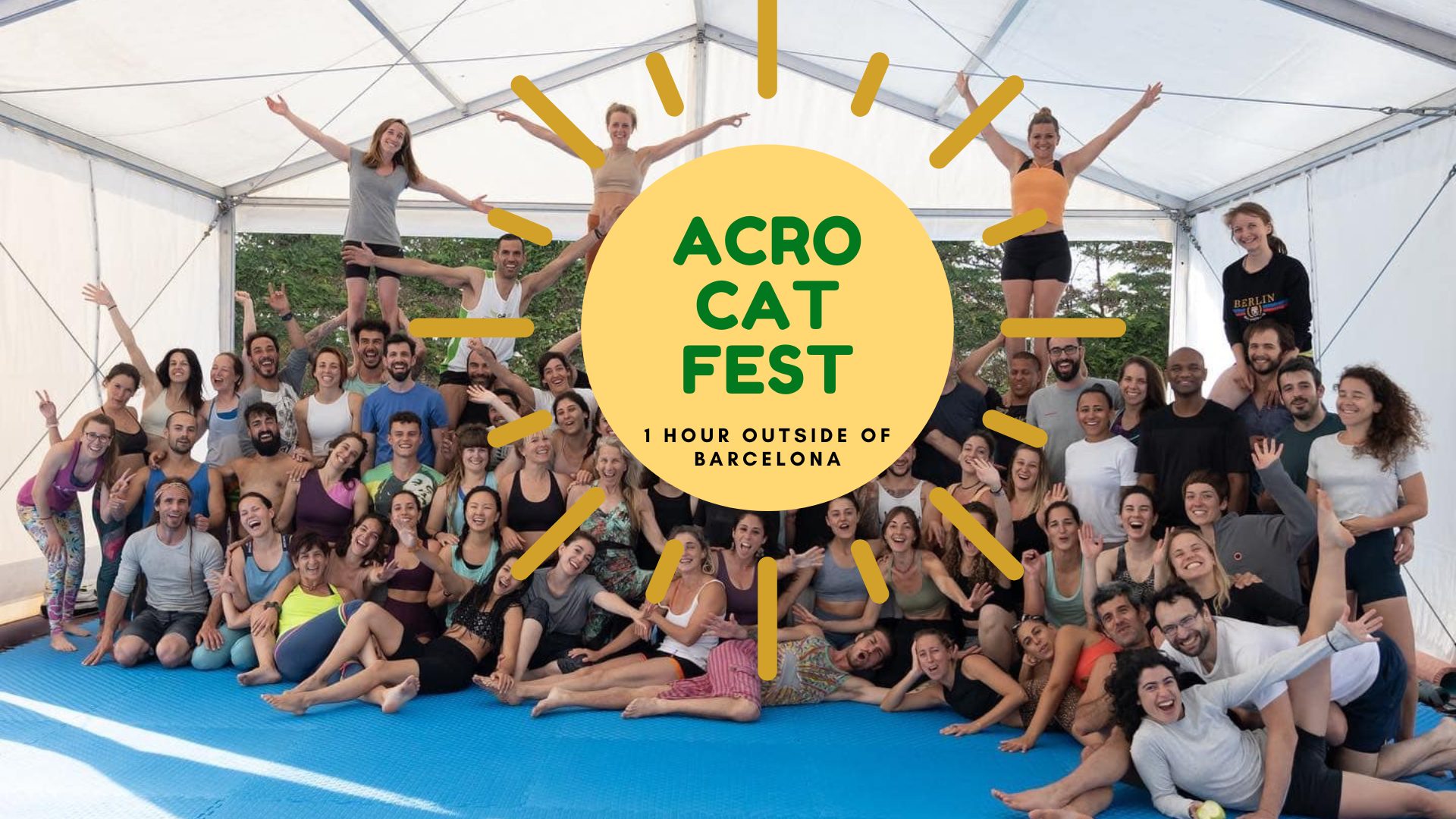 📣 AcroCatFest 2023 📣
REGISTRATIONS ARE NOW OPEN!
bit.ly/AcroCat2023
Join us for 3 days of Acroyoga, fun, and new & old friendships at the beach in the beautiful Costa Brava region of Spain from 11 – 14 of May!
👉🏻 The festival is open to all levels! We will have at least 2 workshops at the same time – Beginner/Intermediate & Advanced.
👉🏻 Workshops will include Flow, Whips, Pops, Icarians, Hand 2 Hand, Standing, Acro Lifts, Handstands, Thai Massage, Yoga, and more!
👉🏻 A team of local and international teachers
👉🏻 Max 100 people!
Book your spot for AcroCatFest 2023 and come have fun with the Barcelona and Cataluña Acroyoga community! More information is available in the FB event!
–> CASTELLANO <–
📣 AcroCatFest 2023 📣
¡¡ INSCRIPCIONES ABIERTAS!!
bit.ly/AcroCat2023
¡Ven a pasar 3 días de Acroyoga y diversión en buena compañía en la Costa Brava del 11 al 14 de mayo de 2023!
👉🏻 Talleres de acroyoga para todos los niveles con al menos 2 talleres a la vez para Principiante/Intermedio y Avanzado.
👉🏻 Disfruta de todos los estilos de Acroyoga – Flow, Wips, Pops, Icarians, Standing, Acro Lifts, Handstands, Masaje Tailandés, Yoga, y mucho más!
👉🏻 Equipo de profesores locales y internacionales!
Reserva tu plaza para la segunda edición de AcroCatFest 2023 y ven a celebrar con la comunidad de Acroyoga de Barcelona y Cataluña!