Acro #jam24seven
August 8, 2020 @ 4:00 pm

-

August 15, 2020 @ 10:00 am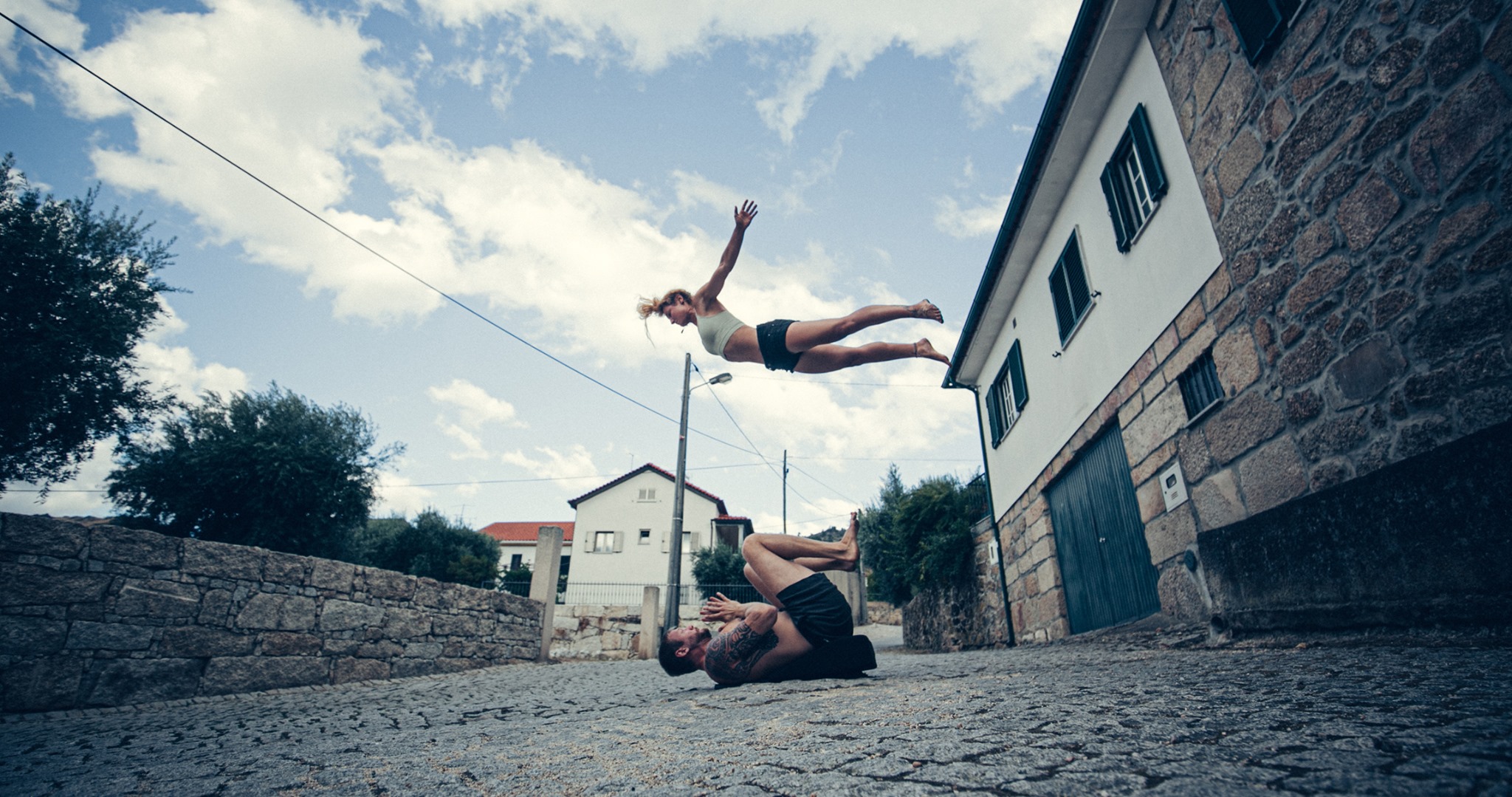 The concept of this jam week is that every participant has a balanced give and take basis. If there are tricks that you are not 100% comfortable with, you will find the necessary time and spotters to succeed. As a spotter you are able to learn from the ones working on a specific trick, and most likely you can try the trick yourself, if you are interested.
++ FACTS:
DATE: 08. – 15. August 2020 (7 nights)
TRAINING: 6 full days of acro
LOCATION: Faia (next to Guarda, north-east of Portugal)
COSTS: € 500,- to € 605,-
INCLUDES: 3 vegetarian organic meals per day, shuttle service, etc.
++ EAT & SLEEP:
In order to provide you with enough energy, there will be three vegetarian meals a day. All meals are prepared using regional organic food. At the farm they produce their own virgin olive oil, jams, chutneys and juice from freshly picked fruits. They dry tomatoes, tea, and much more, depending on the season.
To recover best from the training, you can either sleep next to the beautiful river in a yurt, in one of the tasty smelling wooden houses, or in one of the rooms of the old farm house.
++ SCHEDULE:
– Every morning there will be a guided yoga warm up in the 100 sqm yoga tent
– Followed by a delicious breakfast
– Right after breakfast, there will be a slot of two and a half hours of jam time on our 120 sqm acro space.
– During lunch break we provide another tasty meal and you have time to gain energy, relax or take a swim in the river next by.
– In the afternoon there will be at least two more hours of acro jam, followed by a half hour of cool down.
– After dinner it is up to you: free jam, thai massage, stretching or chilling next to the training space in the chill out lounge.
– We define a topic as a guide line for every morning jam. The group can either work on the topic together or decide to choose a different one. For example washing machines, hand2hand, photos hooting poses (including a shooting for everybody), icarian, etc.
++ ACCOMMODATION:
– Yurt (incl. mattress) or your own Camper: € 500,-
– Double room, Cabana or Single Caravan: € 550,-
– Double room: € 605,-
– Single room on request
Towels and bed clothes are included!
++ INCLUDES:
– 7x nights
– 7x breakfast and dinner, 6x lunch
– 7x guided morning yoga
– Tea, coffee & fruits all day long
– Shuttle service from Guarda to Faia and back.