Acro Expansion: Intermediate Acroyoga Retreat in Bali
December 27 @ 12:00 pm

-

December 30 @ 12:00 pm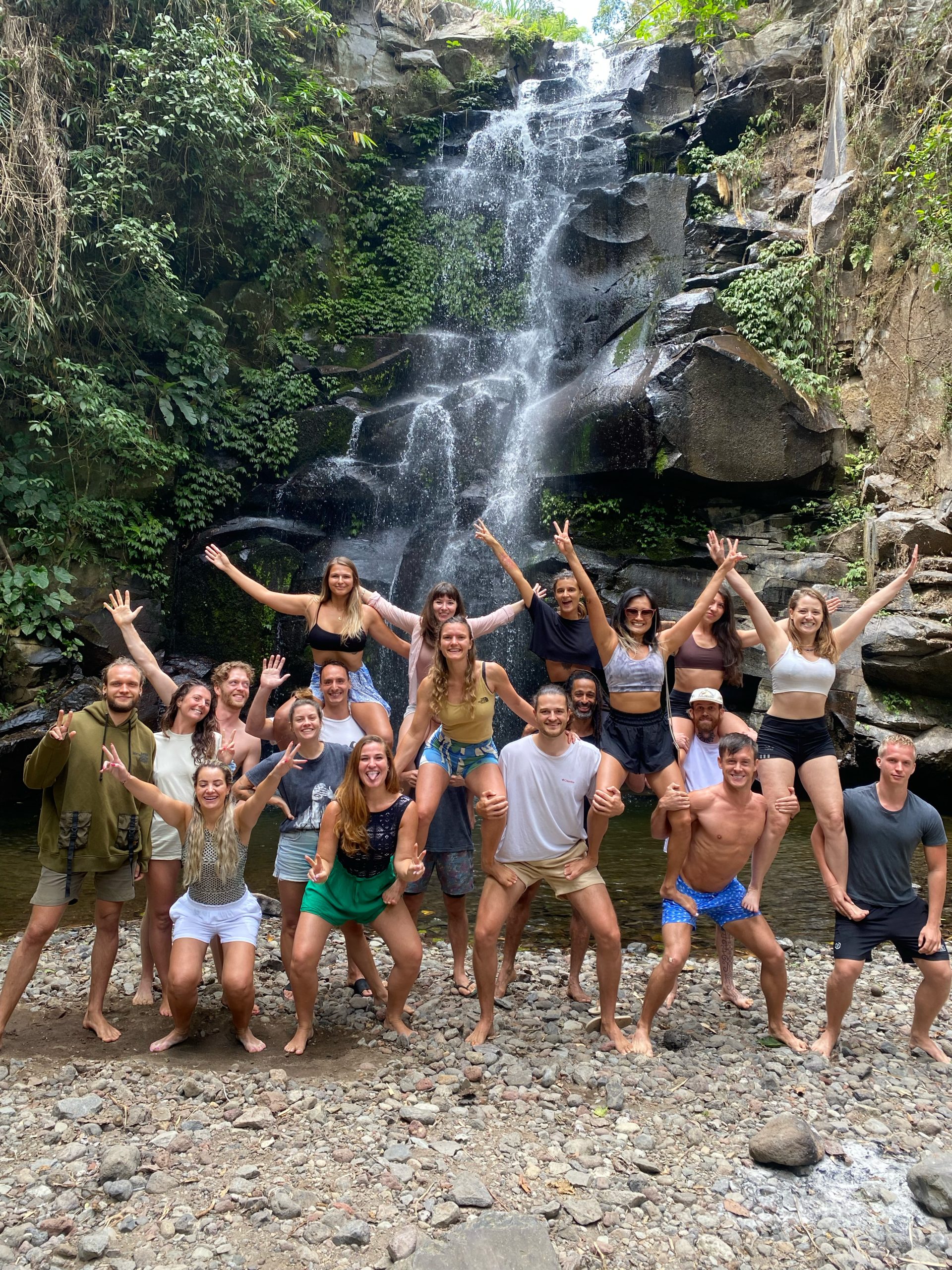 Introduction & what to expect
Are you ready for a Christmas full of acro fun and community building?
Are you ready to expand your acro along with other like-minded people?
Join us for 4 days & 3 nights in an intermediate acro retreat in the stunning Tabanan regency of Bali, Indonesia! The retreat will include 5 acro classes, acro jams, an early morning walk along rice paddies, a Thai massage workshop, yoga sessions, community building activities, bonfire night, an acroyoga photoshoot, delicious food 3x a day and free time to enjoy the the pool or the garden!
Our acro classes are mainly focused on creative L-basing flows.
The prerequisite to join is to be already super confident in the following skills: Star, Sidestar, Cartwheels in and out of Straddle Bat, and Hand Bird
When we say super confident we mean: you don't need anyone else to tell you what to do, you can feel exactly what's going wrong in the above moves and know exactly what to ask of your partner. If you ARE, you're welcome to join! If you aren't, we recommend our beginner retreat instead. Please make sure you're really honest with yourself on this, because you can get much more out of a retreat that actually suits your level rather than one that's beyond or below your level. You can the info for our beginner retreat here:
During our retreat, we will have you learn a creative sequence built up of interesting, playful entrances and exits as well as funky seamless transitions. We will have things to challenge you as well as help you refine your already existing skills. During our classes, we will provide you with plenty of personalized tips to fit your unique body and abilities.
You are welcome to join the retreat with OR without an acro partner! In our classes we always work in groups of threes: a base, a flyer and a spotter, and we keep switching roles (of course, if you're a flyer and don't ever want to base — or vice versa — that's fine!). The retreat will include playful community building activities to help us create meaningful connections and lasting memories together. All activities are completely optional and you can feel free to skip any activity that you don't wish to or can't attend for any reason.
If all the things mentioned above sound like something you'd enjoy, keep reading for more details!
Example of the daily schedule:
7:00-8:00 Gentle yoga
8:00-9:00 Breakfast
 10:15-11:45 Acro class
 12:00-13:00 Lunch
 13:00-14:30 Free time (Enjoy the pool etc.)
14:30-16:00 Acro class
16:00-17:30 Acro jam+photoshoots
 17:30-18:30 Yin yoga
 19:00-20:00 Dinner
20:30 Game night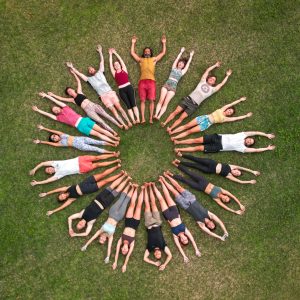 Meet your hosts
Hi all! We are Double Up, also known as Flo and Lloydie, and we are an acroyoga teacher duo. We fell in love with acro in London 4+ years ago through developing a consistent practice together. Just a couple months into our acro journey we already knew we wanted to teach it together one day. Two years later, to pursue our dream we left everything behind, including Lloydie quitting his 18-year-long firefighting career at the London Fire Brigade. We came to Bali, where we now teach multiple weekly acro classes for various levels, as well as workshops at retreats and teacher trainings. We are both qualified yoga teachers, as well as Lloydie having completed a specialized 200hr acroyoga teacher training, too.
In our classes we like to pay attention to technique down to the smallest details, all the while never forgetting to have fun in the process! We believe in meeting everyone at their skill level and helping them grow in their practice in a well-paced, organic, progressive way.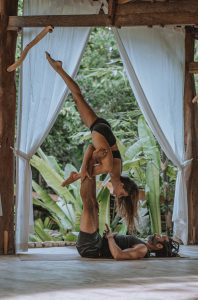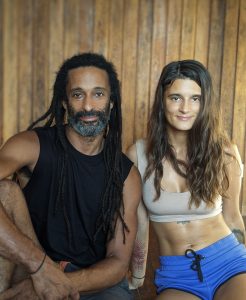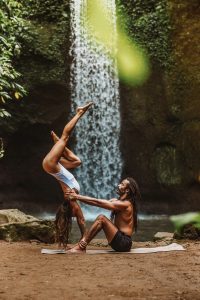 Guest Teacher
Astri Nilantari: Thai Massage Workshop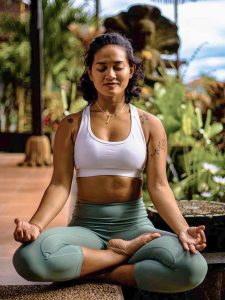 "I love sharing and teaching through Thai Massage, Yoga or Acroyoga, hopefully, I can help others to expand their dreams and be the best version of themselves, through the art of touch, connection, trust and communication" – Astri
Accommodation
Nestled in the picturesque Tabanan regency of Bali right by Mount Watukaru, surrounded by vibrant green rice paddies and lush vegetation, Sava Eco Retreat is a haven of peace and tranquility. The venue offers two room types: Lodge and Villa.
The newly built Lodges are clean, convenient rooms built from teakwood, with windows facing the garden.
The Villas are not only spacious and comfortable, but they also have private verandas attached to them overlooking the rice fields.
Both room types include an en-suite bathroom, AC, WiFi and smart TV. You can choose from twin or double bed options, which you can either share with another person or stay in by yourself.
The acro classes, jams, welcoming and closing circles and some other activities will be held in the newly built, spacious bamboo yoga shala, offering views of the surrounding tropical garden.
There is also a 12x7m infinity pool on site which guests can enjoy during their free time!
Address:
Sava Eco Retreat
Sanda, Pupuan, Tabanan Regency Bali 82163
INDONESIA
Phone number: +62 819-5942-5143
Google Maps link:
https://maps.app.goo.gl/RqpVNvPDmz9HggFc8?g_st=ic
The venue: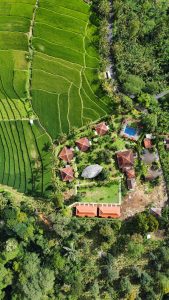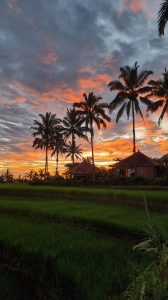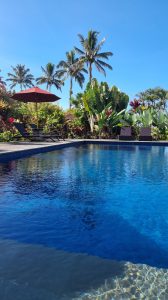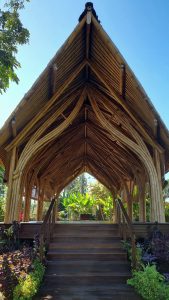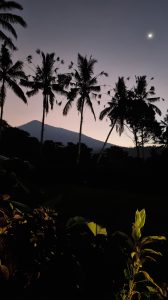 Lodge: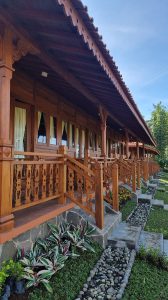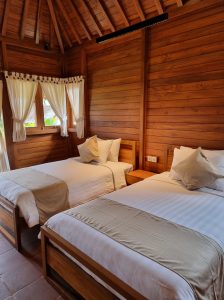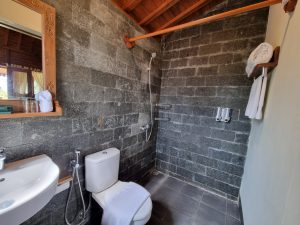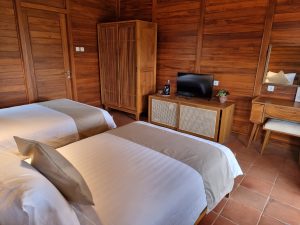 Villa: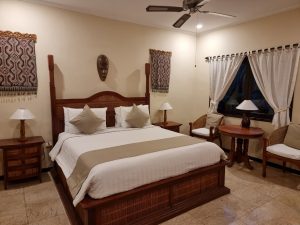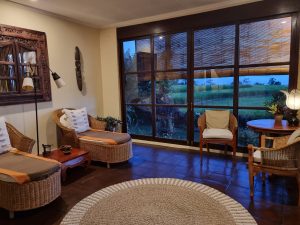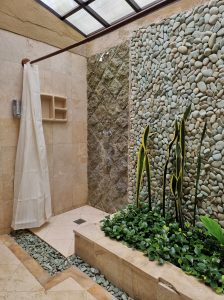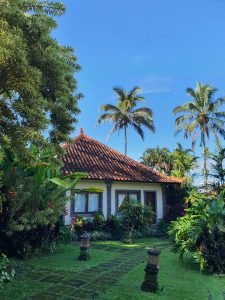 Food
Breakfast, lunch and dinner will be provided buffet-style by Sava's chef, who has been cooking at this venue for over 20 years. The meals include a great mix of wholesome Indonesian and Western dishes prepared from fresh ingredients without any added MSG. All meals are dairy and meat-free, offering vegetarian, vegan and pescetarian options. Please let us know in advance about any allergies or food sensitivities  (like gluten-free etc.)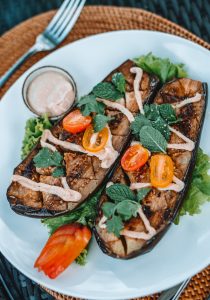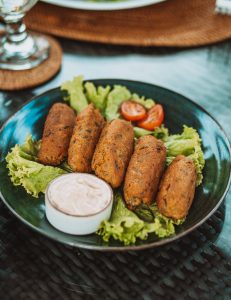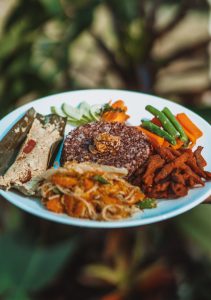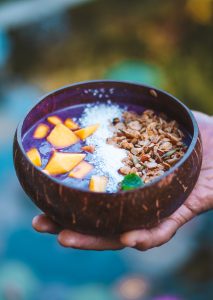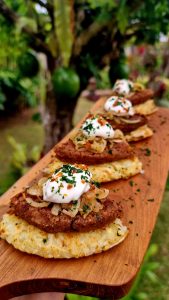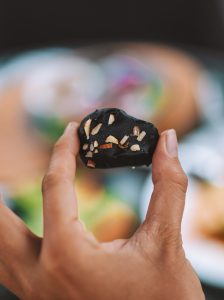 This retreat is for you if:
You've mastered basic acro moves like sidestars, star, and cartwheels, and you're itching to elevate your skills.
You've experienced those "Aha!" moments in acro, but you're seeking more of those enlightening breakthroughs.
You feel coordinated in your practice, but you don't think your moves look and feel particularly smooth, graceful or elegant
You're eager to challenge your mental and physical limits, pushing boundaries and exploring the edges of your acro potential.
You're passionate about deepening your connections with fellow acro enthusiasts and cherish the global community's vibrant spirit.
This retreat is not for you if:
You're still finding your balance in foundational acro poses or have hesitations about basic transitions and flows.
You are able to perform the prerequisites with an experienced partner, but you have to be told what to do, and can't explain these moves to a partner who had never done themIf this describes you, don't worry!Our foundational retreat is probably a better fit for you. It's essential to select a retreat that aligns with your current skill set to ensure maximum growth and enjoyment. Link to our foundational retreat: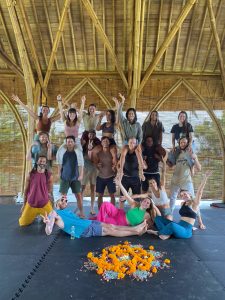 RETREAT PRICES
(displayed in IDR)
Early bird prices **until October 30
Lodge 1 person (shared with 1 more person): 6,500,000
Lodge 1 person (entire room): 8,000,000
Lodge 2 people (twin or double): 13,000,000
Villa 1 person (shared): 7,000,000
Villa 1 person  (entire room): 9,000,000
Villa 2 people (twin or double): 14,000,000
Regular prices
Lodge 1 person (shared with 1 more person): 7,500,000
Lodge 1 person (entire room): 9,000,000
Lodge 2 people (twin or double): 15,000,000
Villa 1 person (shared): 8,000,000
Villa 1 person (entire room): 10,000,000
Villa 2 people (twin or double): 16,000,000
Prices include
Wholesome meals 3x a day
 5 acro classes
 Acro jams
 3 nights' accommodation
Thai massage workshop
Acro photoshoot
Evening entertainment
Prices do not include
Health insurance
 Airfare
 Airport transfer (possibility to book for an extra fee)If interested, please contact us via email: doubleup.acro@gmail.com Instagram: @doubleup_acro
Website: www.doubleupacro.com