Pitch Catch Circus: School of Acrobatics 5-Week Fall Intensive
September 11, 2017 @ 9:00 am

-

October 20, 2017 @ 5:00 pm

$2,200
Event Navigation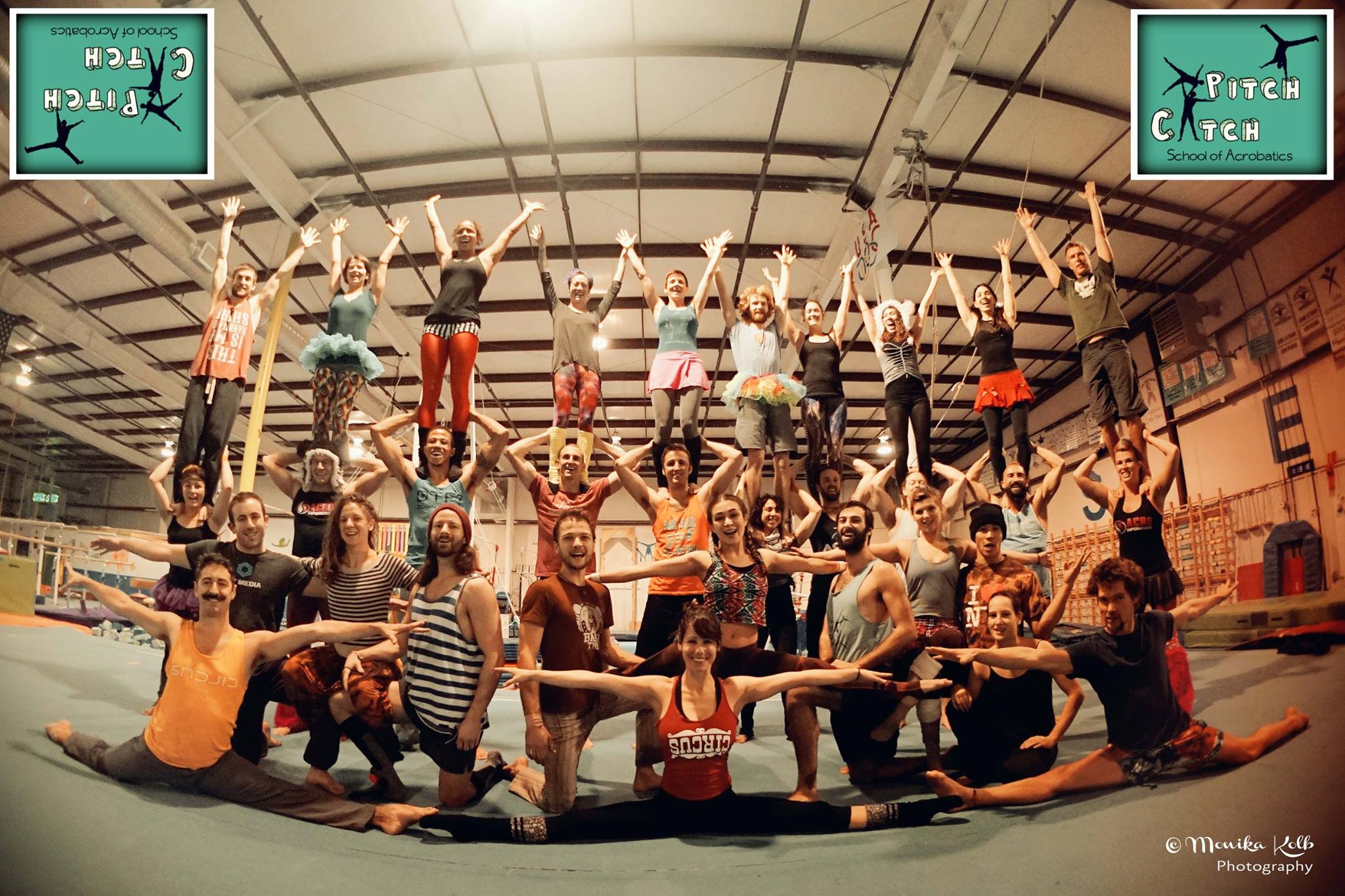 Teachers: (Rotating) Ellio Blox, Aaron Lind, Christine Moonbeam, Cassie Drew, Ryan Hamity
Location: Asheville, NC, USA
Dates: September 11 2017- October 20 2017
Level: Intermediate
Time: 9:00am-3:45pm M-F plus two additional evenings of open training per week
Pre-Requs: Low L-Basing Hand to Hand, Standing Foot to Hand
Apply: www.pitchcatchcircus.com
Apply before July 15 2017 for the Early Bird Discount (Save $250 off the complete program)
This is a full-time 5.5 week partner acrobatic immersion for intermediate acrobats. Style of acrobatics being taught include: ikarian pops and whips, standing style Dutch acro, Hand to Hand and Foot to Hand, Adagio (dance lifts and transitions).
Additional instruction in: Tumbling, Handstand Training, Active Flexibility, Conditioning
Who should apply: Intermediate acrobats or circus professionals who are looking for a supportive immersive environment to challenge their level; work hard and play hard. Those interested in working collaboratively rather than competitively. Movers and shakers with dedication, a willingness to fail, a passion to try again. Join us for the full 5 weeks or for 2,3,4 weeks!
Love Discounts:
BYO Partner: Buy one at standard course price, get one %25 off
Early Bird: Apply Before July 15 and save $250 off the full program
Returning students: Save %10
Scholarships also available!