Mélanie Ladybase in Finland
May 11, 2018

-

May 13, 2018
Event Navigation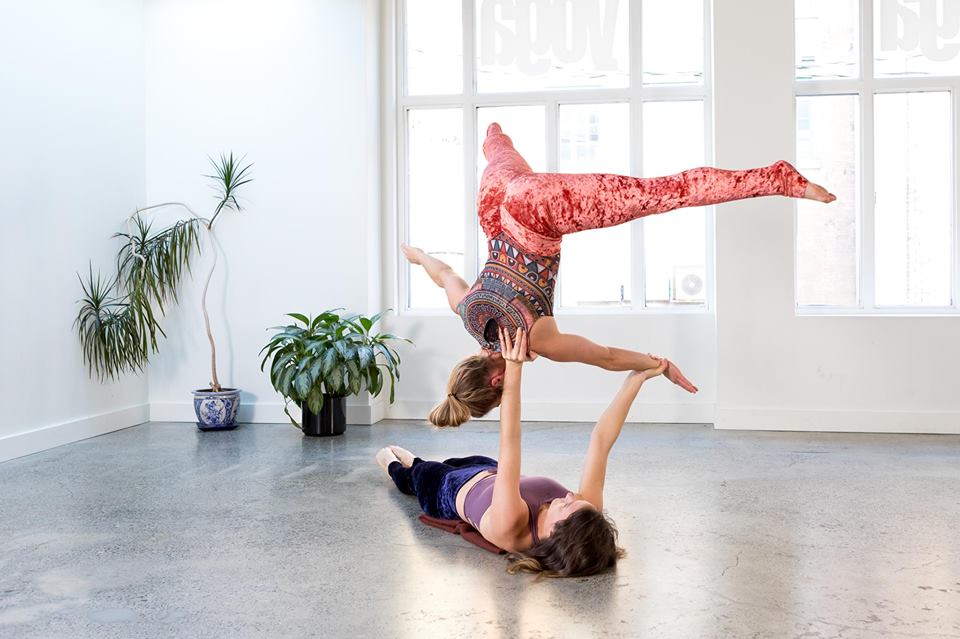 Channel your inner ninja and grace in this dynamic weekend of Acro that requires fancy footwork, smooth buttery connection, and precise balance and movement from both base and flyer. We will focus on hands-free transitions, creative Ladybase Washing Machines, H2H preps, inversions, and more! Don't miss this weekend!
__WORKSHOPS__
Friday 11.5.2018
18-21 Washing Machine: Lets get to know each other
Location: Nääshalli
Saturday 12.5.2018
11-14 Whips and more
16-19 The Art of Butt Balancing
Location: Lunddance
& sauna!
Sunday 13.5.2018
11-14 Lets Flow with Acro (creative washing machines)
16-19 Let's find Stillness: drills into H2H
Location: Lunddance
__TICKETS__
Early bird tickets SOLD OUT!
Regular full passes available now:
https://holvi.com/shop/akromania/
__LOCATIONS__
Nääshalli Budo 2, Näsijärvenkatu 8, 33230 Tampere
..underground, follow the ramp from the parking lot, budo 2: after the main corridor turn left..
Dance School Lunddance, Viinikankatu 51, 33800 Tampere
__PREREQS__
The ability to move through Ninja Star with control and ease
__MÉLANIE LADYBASE__
As a child growing up in a small town, Melanie had always craved for dance and circus arts. With a constant desire to move her body, she used dance and play to express herself throughout the years. She later moved to Vancouver where she fell in love with Yoga, leading her to her true love, Acroyoga. While practicing Acro she experienced the power it can have; how it can break down walls, foster expression and create communities. Guided by good friends and inspired by great teachers, Melanie would later become a moving force in the AcroYoga world. Eventually, her passion turned into a profession as she traveled internationally. Learning, practicing and teaching Acroyoga became her essence of living. Ladybase believes Acro discovered the talent in her. Melanie is renowned for her engaging and creative training techniques. Her knowledge and appreciation of Biomechanics, and background in Transpersonal Counselling-Psych adds to her teaching ability. Her communication skills, gentle nature and charisma make her teaching very special.
More info:
melanie@ladybase.ca