Intermediate Handstand Workshop – Barcelona
July 9 @ 7:00 pm

-

9:00 pm
Event Navigation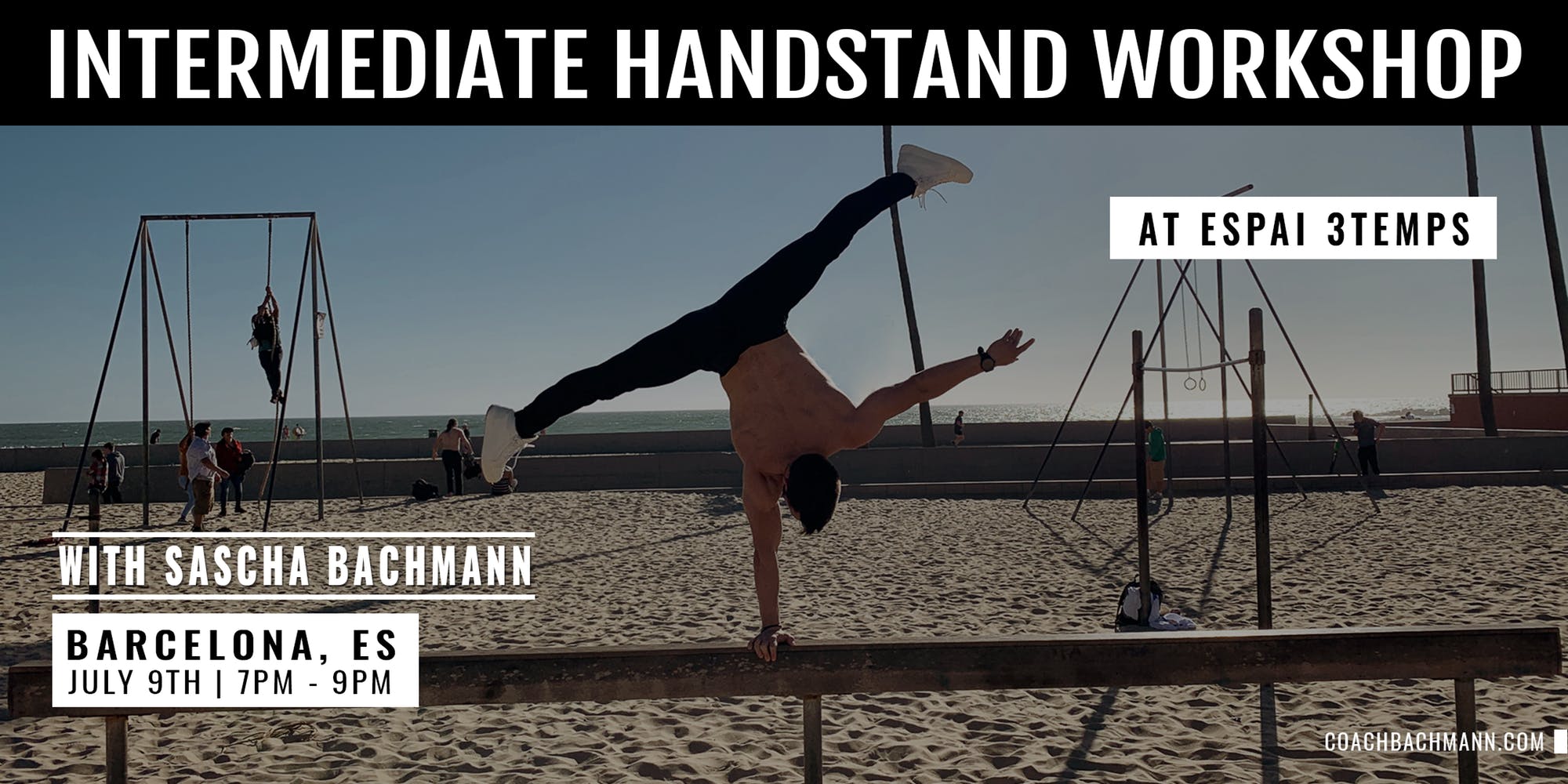 Improve your Freestanding Handstand!
Learn how to get upside down with a world known Circus Artist in this 2h Workshop!
In this 2 hours workshop you will be equipped with the tools you need to improve and expand your freestanding handstand. We will be focusing on solidifying your two arm technique and show you drills to help you transition into more advanced skills.
Some of the topics we will cover during this workshops include:
→ Identifying & addressing any weak spots in technique, flexibility or strength to help you break through any plateaus
→ Playing with handstand shapes to improve alignment & sense of balance
→ Introducing various handstand mounts & kick ups Step by step progressions to straddle & pike presses
→ Introduction to block work & One Arm Handstand practice
This event is for you if you want to take your handstand practice to the next level and learn drills that highlight correct technique, build endurance and strength needed for hand balancing.
→ Pre-requisites: comfortable being in a freestanding handstand for 10 seconds
→ Check out our Early Bird Offer! If you get your ticket until June 9th you get a free online video program as an extra. Afterwards you can purchase it in addition to your workshop. In this program we cover everything we will be doing in the workshop, with videos, descriptions and detailed programming to make sure you can have a good practice at home!!
About Sascha Bachmann
Sascha has performed all over the globe, from the bright lights of Broadway to prestigious stages in Vegas, Tokyo, Paris, and beyond, with companies including Palazzo, Wintergarten, Cirque De Demain, Les Sept Doigts De La Main and Cirque Du Soleil.
Students have noted time and again that Coach Bachmann's talent and drive are only surpassed by his kind, humble nature. He's motivated by a love for movement that he can't help but pass down – without pretention or intimidation – to students of any level.