Hand2hand Intensive in the Slovenian Alps 2019
July 26, 2019 @ 8:00 am

-

July 30, 2019 @ 5:00 pm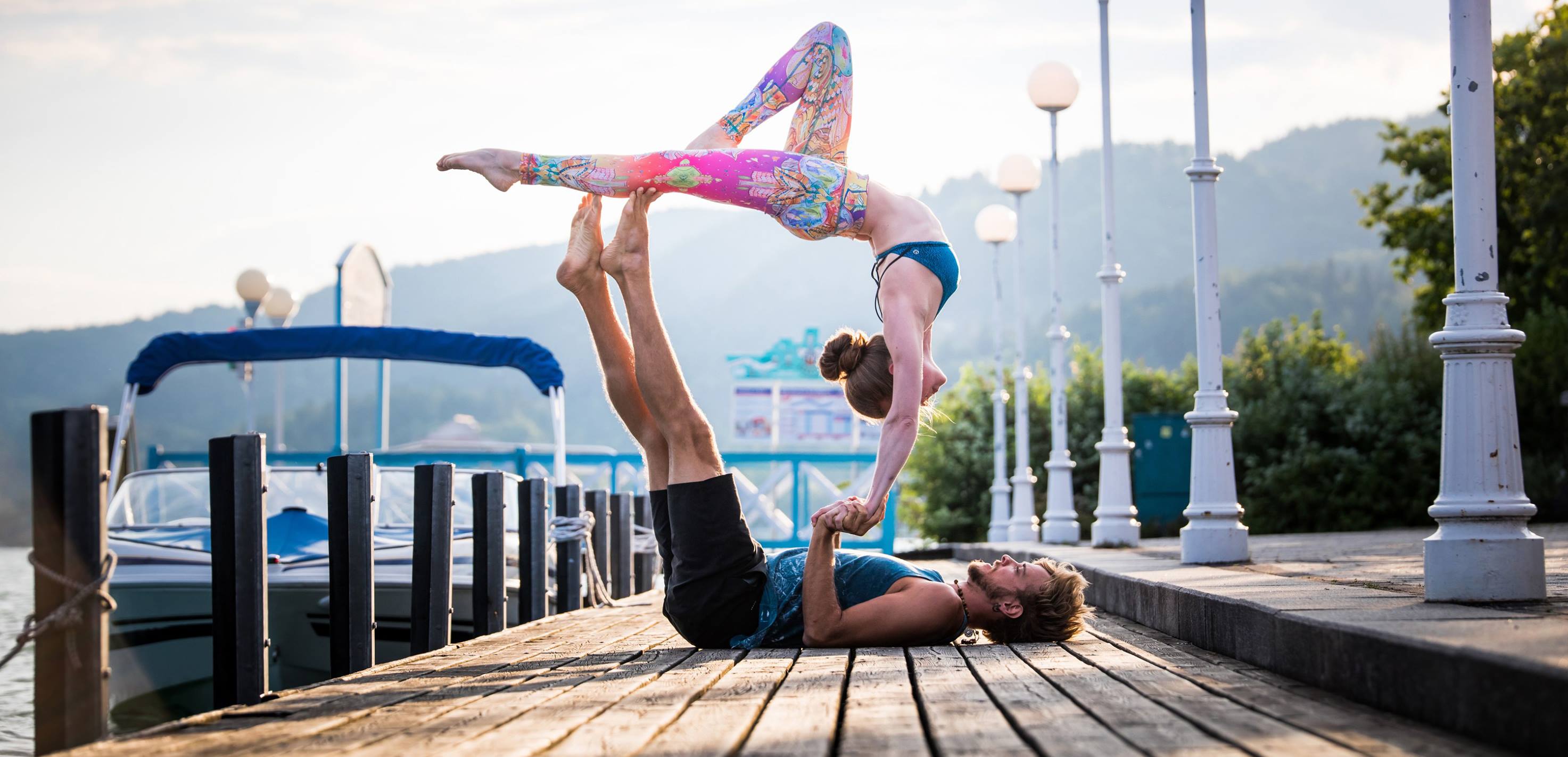 ▶ About the Intensive: ◀
Yeiii exciting news, barefootyoga.me is offering the first mini intensive ever! After several years of hosting a whide variety of one week long movement retreats we are now offering our students the opportunity to dive deeper within their practice and specialize upon certain topics!
This 3,5 day format is especially designed for those who already have a movement practice and want to skip repeating intros and long talks about the good but same old principals.
▶ About the Practice: ◀
Doesn't matter if you have been taking part on the previous Quantum Soul Retreat (20.-26. july) or participated on any other previous acro convention, immersion or workshops, we promise this will be the highlight of your summer! This intensive is offering you a wide range of important principals to take your practice to the next level.
▶ Our Goal: ◀
From day one we will be challanging your skillset and help you to broaden your understandment into a progressive manner. The mornings will be dedicated to a fresh and kinky warm up session followed by a chapter of exercises to improve alignment, core stability, grips and building up to an ideal hand2hand! After a feasty and delicious vegetarian lunch and a refreshing stroll to the lake, we will continue the afternoon with a progressive manner and practice dynamic ways in and out of hand2hand as well as add pops, lifts and turns into the sessions.
▶ Your Holliday Package: ◀
Alongside the intensive practice you will find many opportunities to spend your time outdoors. You have the chance to refresh yourself in the near by river, explore the surrounding nature, take an afternoon stroll to the lake.
▶ The Venue: ◀
Surrounded by mountains and crystal clear water we will find shelter in the midst of a Slovenian natural park. Your riverside rooms within our shared appartments includes access to a private kitchen and a bathroom. The gentle humming of the river is so omnipresent that it'll be easy to pour our full energy into the adventure of movement exploration. Follow the river (top 3 cleanest rivers in europe) for about 5 minutes to reach Lake Bohinj and enjoy the fresh water up close. Every night when the sky is clear and the moon rises out, it is an breathtaking experience to gaze at the moon reflected on the lake.
▶ Timetable: ◀
08:00-09:00 Warmup
09:00-10:30 Breakfast
10:30-13:30 Handstands & H2H with Juampi
13:30-16:00 Lunch & Siesta
16:00-19:00 Dynamic H2H with Gape
19:00-20:00 Dinner
20:00-21:00 Bodywork & Rehab 😉
▶ We are offering: ◀
• A progressive training approach
• Partner Drills & Calibrations
• Cleaning up & refining your technique
• Dealing with past injuries
• Endless Fun & Community Spirit
▶ Dining with us: ◀
We strive to provide you local and seasonal food from eco-villages and organic markets around the area. Three times a day we will tickle your palate with vegetarian delights from our barefootyoga.me kitchen.
▶ Your Intensive Team 2019: ◀
Led by Juampi Travaglini & Ishine Gape, who have been dedicating 20 years to movement arts and acrobatics together. They are teaming up for a blasting 3,5 day intensive to share their passion about handbalancing and the art of hand2hand with you!
▶ Language: ◀ This retreat will be taught in English, German & Spanish (if needed)
▶ The price includes: ◀
4 x Lodging (please bring your own tent if you chose the tent option)
3 warm vegetarian meals a day
8 hours of teachings daily
Holiday and training all wrapped into a juicy package
▶ Investment: ◀
Price range from 450€ to 520€.
For more infos check the registration link.
▶ PRE-REQS: ◀
• Be ready to sweat
• Feel comfortable upside down
• Have more then 6 months of handbalance / handstand experience
• Be able to hold a handstand (with or without spot/wall) for 1 minute
• Be ready for the real deal
▶ FULL Information: ◀
Follow this link to see details about booking options, prices and teachers: https://barefootyoga.me/hand2hand-intensive-in-slovenian-alps-26-30-july-2019/
The hosting of this Retreat is supported by Japanero – japanero.pro
Acro-high-five your,
barefootyoga.me Team