FinnAcro – Finnish Acrobatics Convention
July 16, 2019

-

July 21, 2019

185€ - 250€
Event Navigation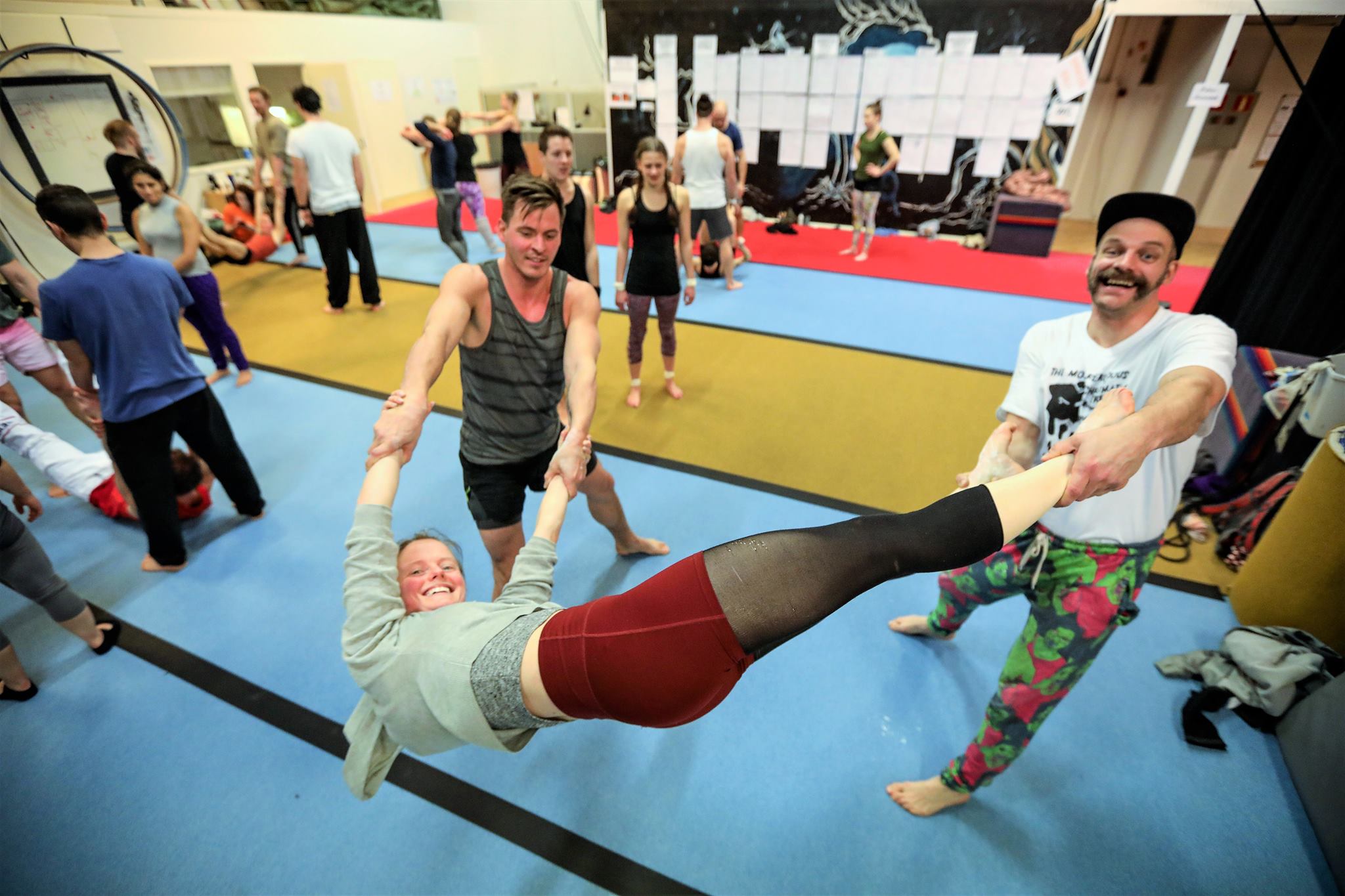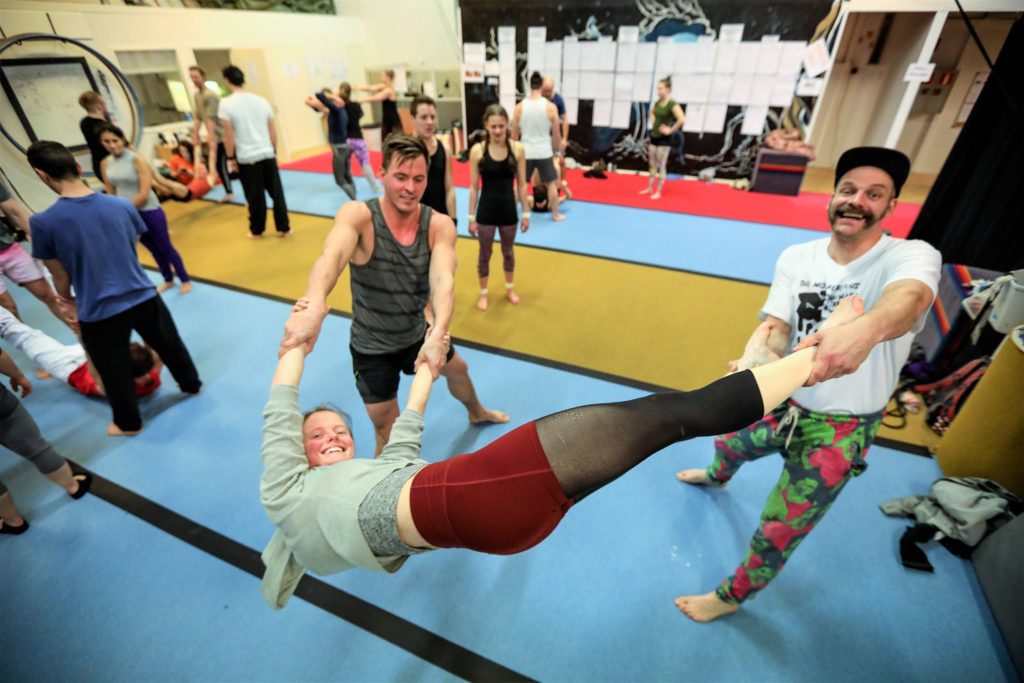 The Finnish Acrobatics Convention – or FinnAcro for short – gathers expert teachers and passionate acrobats from around the world to Finland to spend up to six wonderful days of partner acrobatics and acro yoga training together! The convention offers lots and lots of workout, equally much fun, awesome new acquaintances and intensive learning for four to six days in a row!
During the convention there are several workshops running simultaneously, and they offer contents for participants at different skill levels, including beginners, intermediate and advanced acrobats. Anyone from "I've never ever tried partner acrobatics" to "I literally do this for a living" (and everyone in between!) will find suitable challenges and things to learn. You are welcome to participate with your partner, but one is not needed for this convention.
Pricing:
* Main convention only – July 18th to 21st, four days: 185€
* Preconvention & main convention – July 16th to 21st, six days: 250€
NOTICE! Main convention for acrobats of all levels, but preconvention for advanced acrobats. Check prerequisites from our web page!
All in all, the convention contains the following:
* seven 2,5-hour partner acro workshops (or eleven, if you participate the precon!) and three 1,5-hour complementary workshops on varying topics (acroyoga, handstands, etc…)
* safe and properly equipped facilities for acrobatics training, including mattresses and lunge belts
* a chance for independent training at our circus school outside of workshops
* a chance for floor accommodation at our circus school (in which case, do remember to bring your own sleeping bag etc)
* convention ending party where all participants are warmly welcome
Convention instructors include:
Wybren Wouda (NLD)
Acro Misco (GBR)
Kat & Jared (FIN/AUS)
Saila Salminen & Sauli Nokelainen (FIN)
Duo Saras (FIN)
…and more to be announced!
WE ARE NOW ACCEPTING REGISTRATIONS!
Sign up for FinnAcro by emailing our organizer: tiia.buckman@sirkuskoulu.fi
Check our internet page or Facebook for more info and latest updates!