Calgary Acroyoga Festival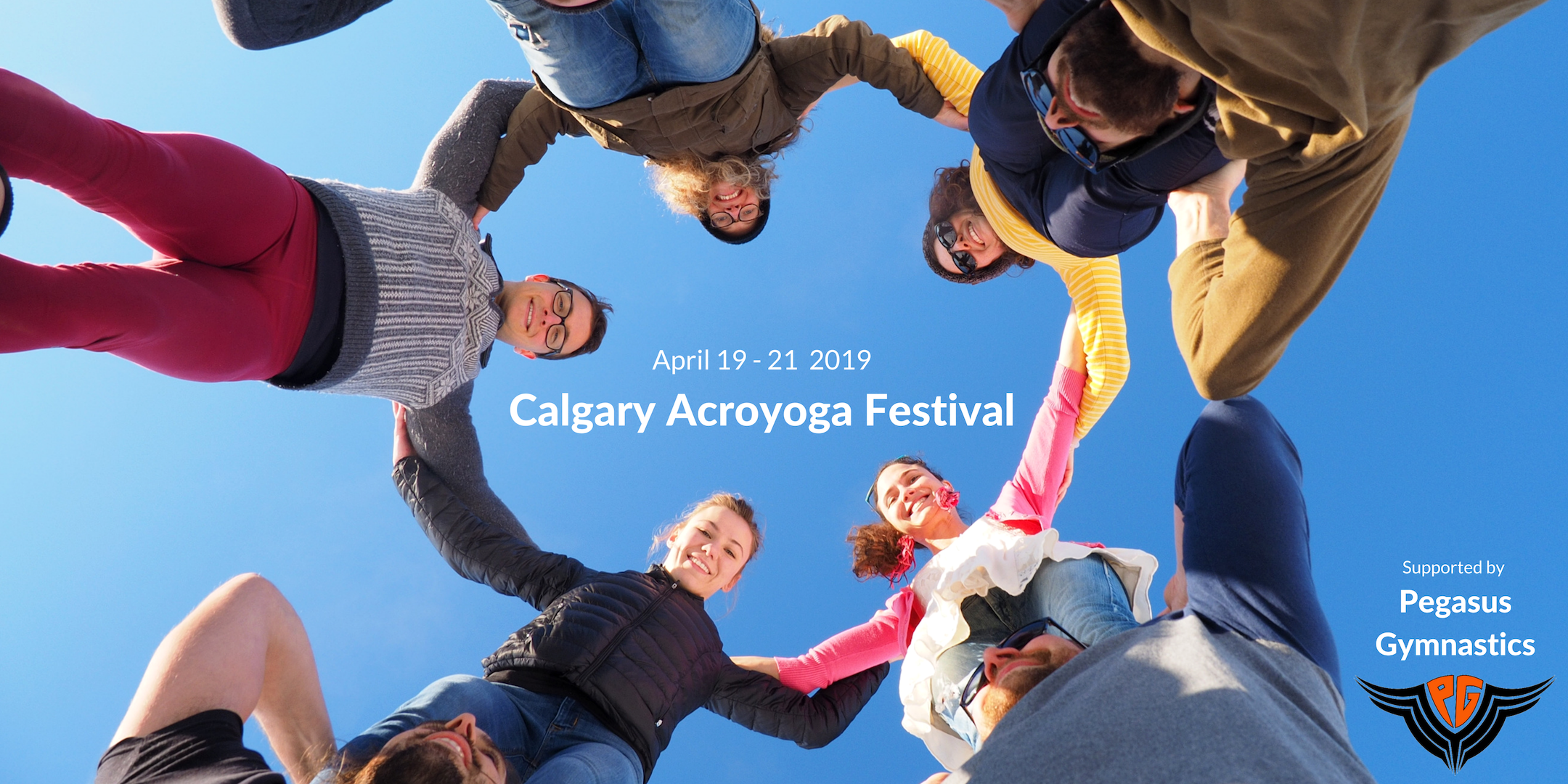 THE INVITATION
3 days, 16 hours of acroyoga classes, a night of live entertainment, and jam time on Pegasus Gymnastics' cushy sprung floors.
For the first time in Alberta, we're bringing you a line up of fantastic teachers from across Canada in the flavours of standing acrobatics, partner therapeutics, L-basing machines, and Icarian style popping.
This festival is embracing both the ACRO and the YOGA in Acroyoga, with classes focused on the magic of calibration and communication. Mmmmm, communication.
We've chosen Pegasus Gymnastic's lovely space with a maximum capacity of 80 participants, so don't dillydally and miss your chance to attend.
SATURDAY NIGHT FESTIVITIES
We're stewing up something really special for Saturday night. Expect dancing, entertainment, and a distinct style of open jam.
TEACHER LINEUP
To be announced. Teachers are sourced from all over Canada.
TICKETS
Prices include all fees and tax.
$190 Full Weekend Early Bird (until February 28)
$155 Early Bird Two-day Pass (until February 28)
$235 Full Weekend Pass
$155 Two-day Pass
$75 Friday Pass
$95 Saturday Pass
$95 Sunday Pass
SCHEDULE
The schedule is not finalized. It will resemble:
Friday 2PM – 10PM [Open jam time followed by 2 evening classes]
Saturday 9:30AM – 10PM [3 classes, lunch and dinner breaks, and a night of live entertainment]
Sunday 8:30AM – 6PM [3 classes, and open jam time]