Beginner Handstand Workshop – Barcelona
Event Navigation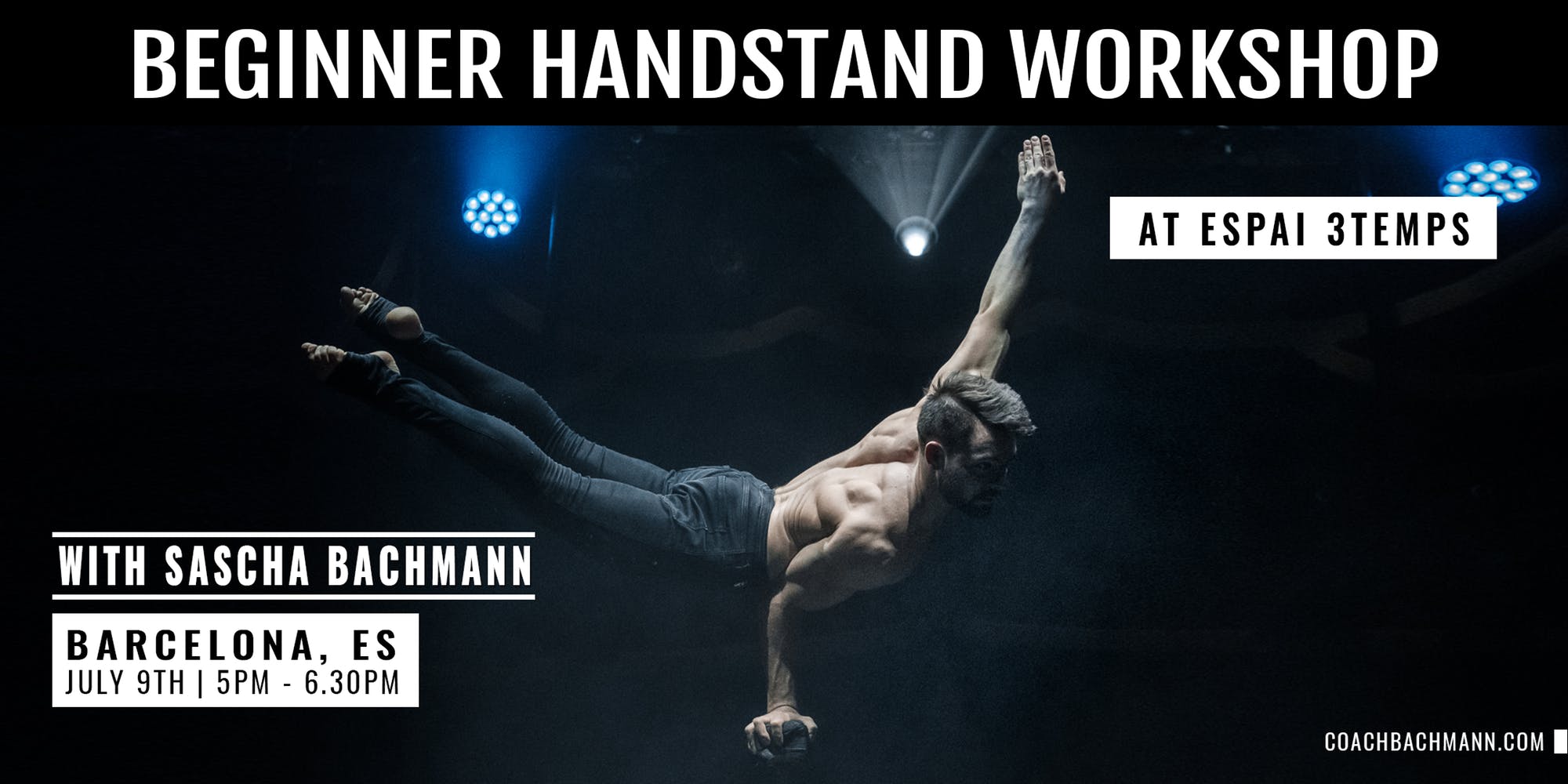 Get comfortable on your hands!
Learn how to get upside down from a world known Handbalancer in this 1.5h Workshop!
This beginner workshop focuses on the fundamentals of hand balancing with an emphasis on safety and technique. This is for you if you have little to no experience doing handstands.
During this 90-minute workshop you will be taken through the following topics:
→ How to prepare and strengthen the body for a successful practice
→ Exercises/Drills to learn and improve your straight handstand
→ Specific mobility & injury prevention
→ Programming and how to modify exercises and drills to suit various levels
This workshop is suitable for you if you want to learn how to get into and out of a handstand safely, whether at the wall or freestanding. With the exercises covered you'll be able to keep practicing and improving by yourself at home after the event.
→ Pre-requisites: none, except wanting to get upside down 🙂
→ Check out our Early Bird Offer!!
If you get your ticket until June 9th you get a free online video program as an extra. Afterwards you can purchase it in addition to your workshop. In this program we cover everything we will be doing in the workshop, with videos, descriptions and detailed programming to make sure you can have a good practice at home!!
→ About Sascha Bachmann
Sascha has performed all over the globe, from the bright lights of Broadway to prestigious stages in Vegas, Tokyo, Paris, and beyond, with companies including Palazzo, Wintergarten, Cirque De Demain, Les Sept Doigts De La Main and Cirque Du Soleil.
Students have noted time and again that Coach Bachmann's talent and drive are only surpassed by his kind, humble nature. He's motivated by a love for movement that he can't help but pass down – without pretention or intimidation – to students of any level.