barefootyoga.me – African Vibes 2019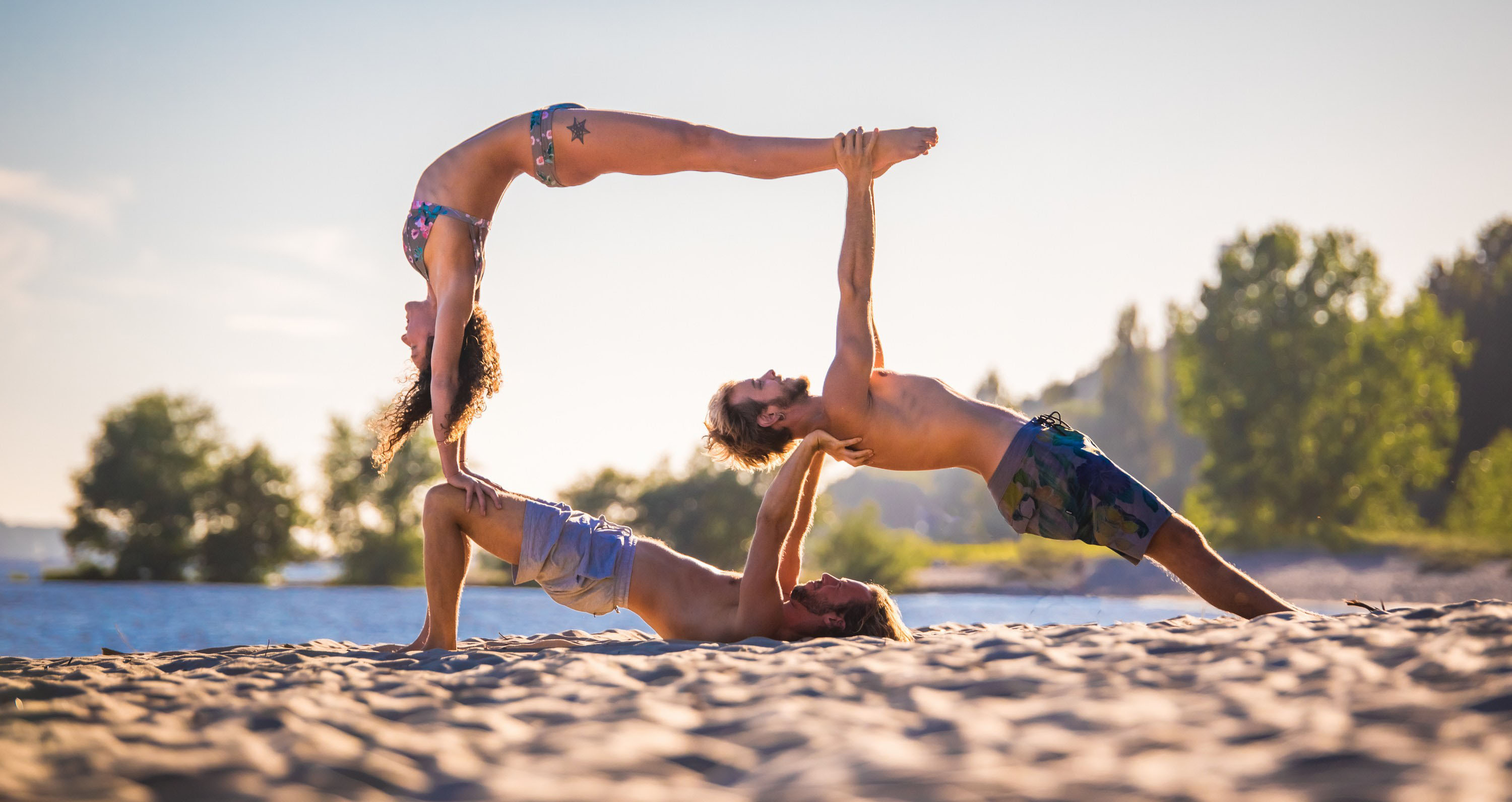 In our Retreats we are teaching basic and advanced techniques with up to 8 hours of daily practice including Acrobatics, Functional Movement, Yoga, Contact Improvisation & Bodywork. Together we are going to explore the offerings of a professional movement based mentoring customised to the practitioner's individual level and needs. This journey of self-discovery will not only help you to deepen your practice but will also unfold an essential aspect of your most inner self.
About the Practice:
This retreat is offering you a wide range of playful elements, including important principals of Acrobatics (L-basing, Washing Machines, Whips, Pops & Flows), Functional Movement, Open Play, Contact Improvisation, Axis Syllabus, Martial Arts, Bodywork, Yin Yoga and much more. The heart of this week will be about cultivating trust, strength and flexibility, within ourselves and as a group.
Our Goal:
Doesn't matter if you are a pro, you have little or none experience in AcroYoga or Acrobatics. We will be teaching two levels simuntaniously to make sure that everyone is getting their dose of Acro. Beginner/Intermediate participants will learn a wholistic fundation in AcroYoga & Partner Acrobatics. Intermediate/Advanced participants will be focusing on L-basing Tempos (whips, pops & dynamic entries/exits, as well the art of hand2hand).
Your Holliday Package:
Alongside the intensive practice there will be many opportunities to immerse yourself in nature and the outdoors in this magical location. There are multiple hammocks in the garden, a swimming pool, volleyball court, leafy trees to doze underneath, a yoga shala on the rooftop, and a beautiful fireplace, perfect for evening jams. The nearby area is famous for outdoor sports such as hiking & climbing and the nearby beach offers you a chance to indulge in a refreshing dip in the ocean.
The Venue:
The Lodge is a magical retreat centre surrounded by nature in an isolated location in the south of Tenerife. Reconnect to your source and surrender to the wild beauty of this volcanic island, surrounded by vast mountains, the gentle sea breeze and epic landscapes. The land provides more than 12,000 square meters to play in and the lodge can easily accommodate up to 35 people. With varied accommodation options, guests can chose between an apartment, double room, shared dorm, glamping tents and own tent to suit every individual's needs and budget.