AcroYoga Summer Festival Belgium
June 20, 2019

-

June 23, 2019

$160 - $220
AcroYoga Summer Festival in Belgium
The festival is a magical event with AcroYoga, standing acrobatics, handstand training, yoga, creativity, playtime and massage. Once again we will be in the beautiful location, with a huge training hall surrounded by the calm park to rest and have meals together.
Each day, workshops will be offered with a crew of experimented Belgium and international teachers. We will have a wide variety of workshops for all levels.
Evenings, we will celebrate with music, performances, dancing, space to jam, and massage/bodywork.
We are super happy and proud that LADY BASE and APRIL SNOW from Canada and WYBREN from Holland and Morten from MANU VISION DENMARK will be the main teachers at the festival  2019.
There will also be a pre-festival workshop the 19-20 of June and a post-festival workshop on the 24th of june.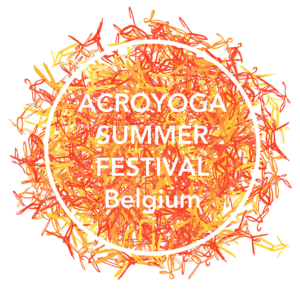 This event is also created in collaboration and with the help a lot of friends and karma yogis. We are very grateful for this support.
Hope that you will join us, love and light from the organizing team