Acro Intensive Bristol 2017
April 15, 2017 @ 10:00 am

-

April 16, 2017 @ 6:30 pm
Event Navigation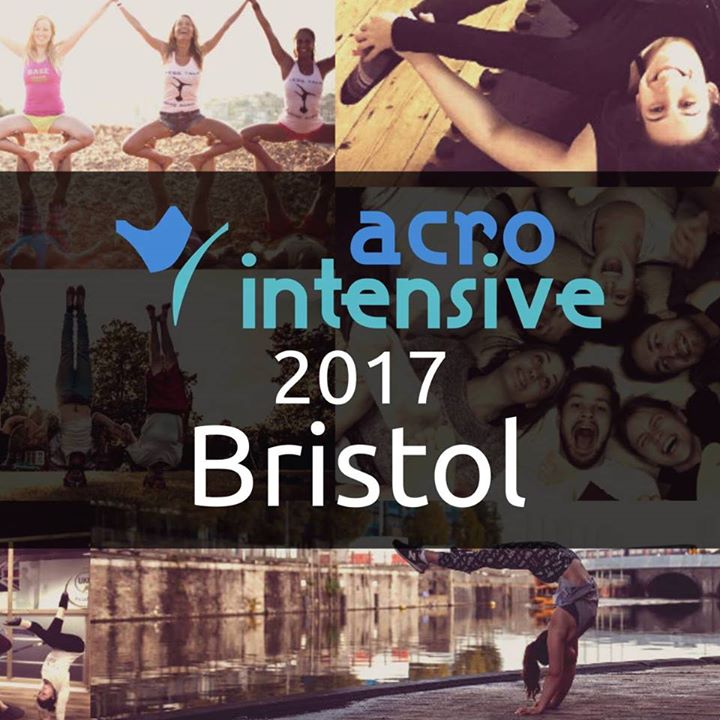 Bristol Acro Intensive is an introduction to professional training for enthusiasts.
Explore your acrobatic ability with nationally renowned teachers that tailor their teaching for your individual athletic development. All in a state of the art venue that lets you progress at the optimum level for your ability and enables you to train safely.
………………………………………………………………………………………….
What's on offer?
You will be able to choose a pathway depending on which discipline you prefer to focus on. This helps our teachers aid your progression over the weekend by linking your tricks and building your training into stages.
*Skills*
– Dynamic and static acro (Hand to Hand) in pairs and groups
– Creative acrobatics and tumbling
– Movement method
– Acroyoga
– Handstands
– Trampolining
– Trampette
– Flexibility
– Thai massage
*Teachers*
– 6 specialised, qualified and experienced teachers.
*Equipment*
– Sprung Floor
– Trampoline
– Trampette
– Air Track
– Tumbling Track
– Dance Studio
– Lunge System
– and more!
*Evening Event*
– Social Dinner
*Tickets*
– £120 Weekend ticket
– £75 Day ticket TBA (Saturday Only)
Only 50 tickets will be available. This is to give you maximum attention with your specialist teacher during your acro intensive weekend.
………………………………………………………………………………………….
More info: acrointensive.com
………………………………………………………………………………………….
Richard Casemore | Gabby Parker | BAI 2017
bristol@acrointensive.com
+44 (0) 7827 669 284
acrointensive.com