4th Canadian Acro Intensive
August 10, 2019 @ 8:00 am

-

August 16, 2019 @ 5:00 pm
Event Navigation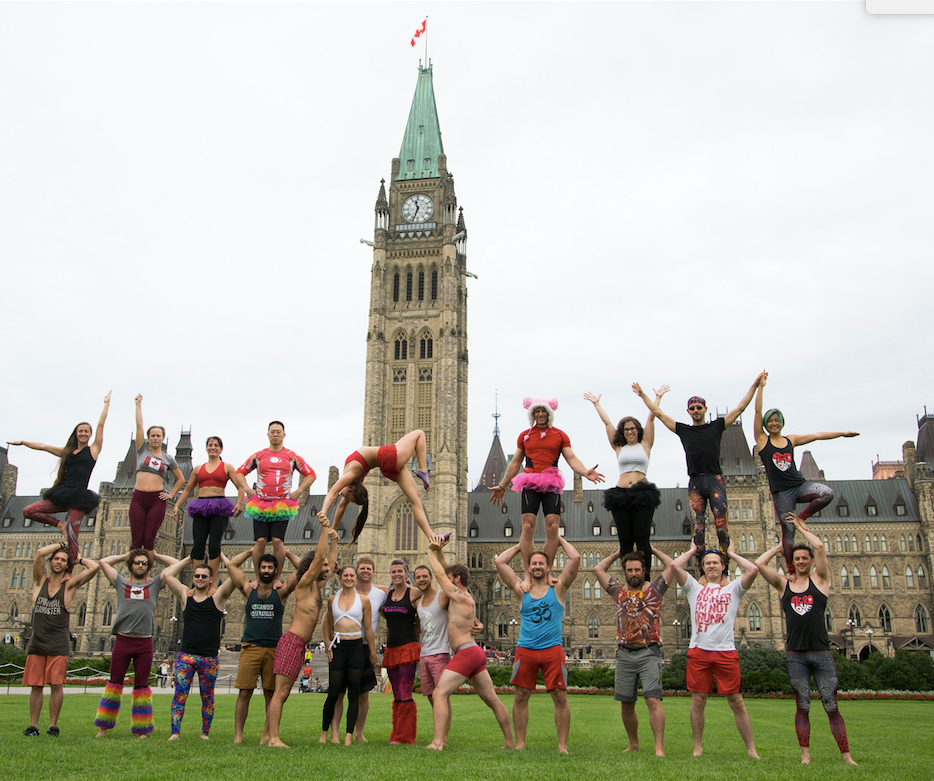 7 Days of Amazing Acro Training! 
Join us for a full week of Acro playing, training and creating. If you've been craving an immersive Acrobatic experience blending European and North American Acro traditions, this is the event for you!
We will practice a large variety of skills including: Dynamic L-basing, handstand and hand to hands, trio and group work, popping, Icarian and of course standing Acrobatics. There will be something for everyone, and this event is not to be missed!
Training Schedule 
6 hours of Acrobatics every day! 3 hours in the morning, lunch and 3 hours in the afternoon.
In addition to group training, participants will also have opportunities for private acro coaching.
#SeriousTraining with #GoodVibes
Where: Vancouver, Canada 
We will be training at a Cheer facility in Vancouver.
Address: Midnight Cheer Athletics,
1634 75th Avenue West, Vancouver, BC V6P 6G2, Canada
When: 2019
10-16 August 2019
Tickets will go live Jan 10!
Accommodation
Many people interested in the event are wondering where to stay, join the Facebook group: 4th Canadian Acro Intensive Housing and Car Pool (coming soon!) The awesome Acro community of Vancouver may be able to host a few people but here are a couple of other fun options: