24/7 Acro Jam | Portugal
August 3, 2019 @ 3:00 pm

-

August 10, 2019 @ 11:00 am
Event Navigation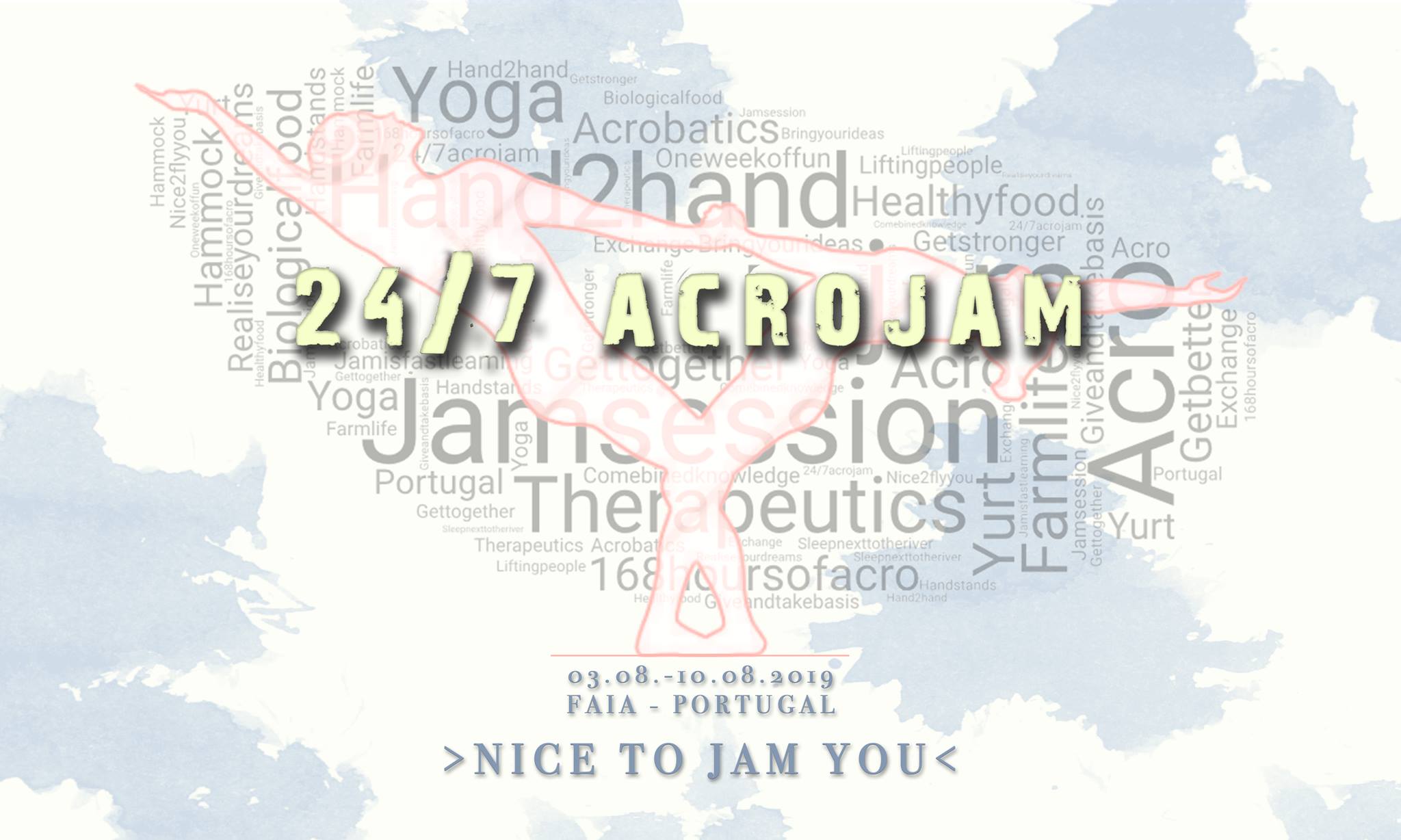 24/7 ACRO JAM is a completly new way of pumping up your acrolevel to new hights.
It allows you to refine and work on new tricks and those you always wanted to work on. The idea of this retreatish jam is to have as much time together with other acroaddicts as possible.
Here you get all the information you need: (Accomodation, price and many more!
http://lupispuma.com/download/GRIES/Acrojam_03.08-10.08.2019.pdf
If you want to be part of this awesome acro-madness-week, you will find out more about it here. The concept of this jamy week is that every participant has a balanced give and take basis. If you have tricks you are not 100% comfortable with you will find the neccessary spotters to succeed. As a spotter you are able to learn from the ones working on a specific trick and try yourself if you are interested.
To get the most out of this week you will get an energyboost three times a day from regional organic food. At the farm they make their own virgin olive oil, jams, chutneys and juice of freshly picked fruits, they dry tomatoes and tea and much more depending on the season.
To recover best from the daily training you can sleep either next to the beautiful river in a yurt or in one of the tasty smelling spruce wooden houses or in one of the rooms of the old farmhouses.
To stay healthy and prevent injuries we have a daily schedule. In the morning you will be guided through a yoga warmup in the 100sqm yogatent.
After breakfast there will be the first two and a half hours acrojam on the 120sqm acrospace. During lunchbreak you gain energy for the two hour afternoon jam before we will do a half hour cooldown. After dinner you will have the possibility for another free jam or thaimassage or stretching or chilling next to the trainingspace in the chillout lounge.
Every day there will be a special theme set up together with the whole group on the first day that you can work on. For example washing machines, hand2hand, photoshooting poses (including a shooting for everybody), icarian, and many more categories are possible.
So if you are very experienced you will be assisted from the less advanced participants by spotting your tricks and if you are less experienced you will have a lot of "teachers" you can benefit from. It's as simple as a give and take basis.